interpack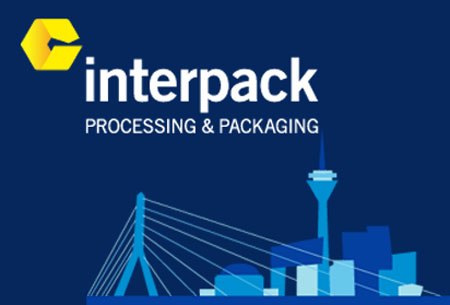 interpack
Germany , Düsseldorf
Covid-19 Update for Interpack
Uncertainty surrounding COVID-19 has forced organisers for interpack to cancel the live event scheduled for 2021. The next physical edition has been confirmed for 2023 with new dates announced: 04 - 10 May 2023. The event will be held at Messe Düsseldorf and will include the latest Covid-19 safety measures. This will include strict social distancing and mask-wearing policies, as well as the 3G entry regulation. Attendees will be asked to present before entering the venue documents such as vaccination passports. They must also maintain a social dance of 1.5 metres at all times. Similarly, they must wear in indoor areas like the exhibition halls face masks that cover the lower section of their face (the mouth and nose). Because of the travel restrictions implemented by the government to prevent cross-country infections, attendants will have to show 3G documents upon arrival.
A Brief Overview of interpack
interpack has been dominating the packaging industry for its scope, scale and sheer diversity in product representation with a particular focus on food processing. The exhibitors featured in the upcoming edition in Dusseldorf, Germany are poised to fill all 18 halls and span the entire value chain for packaging from non-food to cosmetics. Block out the full week for the international trade fair, because you won't get better traction business-wise anywhere else!
Don't wait too long in your preparations for your business trip and get a hotel booking for interpack as early as tomorrow! GETA ltd has had years to perfect its service and deliver a flexible answer to hotel accommodation for exhibitions. Send us how many rooms you need, where you want to stay and how much you're willing to pay. We handle the rest and do it fast! Enjoy a great room in a hotel close to Messe Dusseldorf and still make savings. That's how you extract the best value from your hotel reservation for interpack.
Why Your Visit Is Worth It
As we've already mentioned, interpack has a stellar reputation as a launch pad for new innovations as well as a platform for cross-border sales. It's the best possible way to reach the widest audience at a reasonable cost. Any expenses are quickly paid off by the number of direct sales placed during interpack. Business is good at this trade fair and the reason is the monumental turnout every single edition. Look at these numbers:
2800+ international exhibitors from 55 countries showcase at last event;

170,000+ international trade visitors from 169 countries make the trip;

178,000+ square metres of exhibition space is utilized;

900+ accredited journalists from 48 countries;

98% of all visitors have reported being very satisfied.
Industry Relevance
interpack has humble beginnings, when the first edition in 1958 drew barely 255 exhibitors and the exhibition area rounded off at about 30,000 square metres. But it quickly grew bigger and claimed its title as the largest packaging trade fair in the world as early as the sixties. Another fact is that the trade fair initially was held over the period of two years, but that quickly changed to the current frequency of an edition per three years. This creates ample time for technologies to evolve and new market opportunities to open for exhibitors. It's the trade fair that shapes the future!
interpack services every major sector from the broader components sector to specialized packaging – food, beverage, confectionary, bakery, non-food, cosmetics, pharmaceutics and industrial goods packaging. No matter what sector you're based in, interpack will help you find the right spot for a chance to reach the most amount of target visitors.
Who Are You Going to Meet?
What has certainly contributed to the success of interpack is the broad scope of solutions and just how many industries are affected. Visitors represent companies in the packaging branches and related processing sectors in the food, beverage, confectionery, bakery, pharmaceutical, cosmetics, non-food and industrial goods sectors. Some 63% of trade visitors are in positions of power in their companies and make decisions about purchases. The main decisions for attending include discovering developments and trends, identifying new suppliers and business partners, making contact with existing suppliers and business partners, and initiating purchases and orders.
Another important statistic to report is the internationality of the visitors. Over 74% trade visitors have come from outside Germany, which is an impressive achievement in itself. The trade fair is mostly targeted towards the European continent. Countries like France, Switzerland, Italy, Spain, the Netherlands, the UK, Poland, Sweden, Portugal and Austria make up a great number of the audience in attendance. In recent years, interpack has gained the attention of major players in Asian markets like China, India, South Korea and Japan.
The SAVE FOOD Congress also happens to attract a very specific audience - associations, NGOs and research institutes.
The Additional Value of Attendance
Aside from gaining access to high-ranking company representatives, exhibitors get a lot of support to find their audience. Each edition comes with its own visitor's guide, which is made available to attendees before the show begins. The guide has the trade fair layout including all exhibitors so that potential sales leads have an easy way to find you. Within its pages, you'll also find tips and details about the show and what you need to do in the days leading up to it.
Matchmaking is taken to a whole new level thanks to the introduction of AI to the matchmaking tool. This improved matchmaking tool has a predictive feature, which uses all your interactions so far in order to make recommendations for potential contacts. It's the easiest way for buyers to get in touch with the right suppliers. By swiping in the app, you can show the algorithm which contacts are useful and which are not. This will create a much more curated experience. Plus, the app can schedule meetings before interpack even begins.
The Outlook for 2023
The delays and cancellations of interpack during the early pandemic years have given organisers enough time to consider what needs changing and expansion. Currently, the most effort is being put in rebranding the trade fair. In 2023, the new brand slogan will be "Simply Unique", because interpack is one of a kind event. Thomas Dohse, the project manager of interpack, shares that the slogan has been chosen because of 'the unparalleled diversity of the products and services that our exhibitors offer'. It's true! You won't find a better multi-sector trade fair anywhere else in the world that's as heavily visited.
Organisers have also revealed plans to increase the amount of digital content as a whole. A decision that is motivated by the current trend for exhibitions to move to a hybrid model. With the world still affected by the coronavirus, interpack wants to serve all members of its community effectively whether they can travel or not. The digital offers also strengthen existing partnerships and provide trade visitors with news and breakthroughs.
Past editions
interpack 2021
25.02.2021 - 03.03.2021
Cancelled because of COVID 19
interpack 2020
07.05.2020 - 13.05.2020
Cancelled because of COVID 19
INTERPACK 2017
04.05.2017 - 10.05.2017
178,124
SQ M of Exhibition Area
How to get to interpack

On Foot
from Dusseldorf Hbf is 1h 30 min walk or 30 min with a bicycle
1h 5 min with a walk or 25 min with a bike

By Car
from Dusseldorf Hauptbahnhof the ride will take you 30 min (~9 km)
from the airport there are only 15 to 20 min (~9km)

By Public Transport
From the Dusseldorf Central Station U-Bahn Nr U78 will get you there for 26 min
From Dusseldorf International Airport to Messeplatz you need to change transport with either of this 3 options:
- From Airpot Terminals A/B/C: 6 stops with Bus 760 to Freiligrathplatz and then U78 to MERKUR SPIEL-ARENA/Messe Nord and within 7 min walking distance you will reach the Messe*
- SB51 from Flughafen Terminal A/B/C to Theodor-Heuss-Brücke and then with U78 to MERKUR SPIEL-ARENA/Messe Nord and within walking distance you will reach the Messe*
- from Terminals A/B/C take bus 721 for 6 stops to 'Am Hain', transfer to bus 722 for another 4 stops to Messe Congress Center and within walking distance you will reach the Messe*
* every choice will take you from 30 to 40 min
Hotels
Venue