INTERSCHUTZ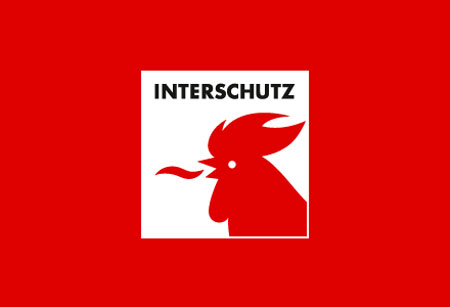 INTERSCHUTZ
Germany, Hannover
Regulars at the Interschutz trade fair for fire and rescue will have to wait a little longer, as the event has been rescheduled to June 20th to June 25th, 2022. Interschutz 2022 will take place at Messe Hannover in Hanover, Germany. Coronavirus prevention and sanitation protocols will be observed.
A Brief Overview of INTERSCHUTZ
Held in Hannover, Germany, INTERSCHUTZ will see the world's most skilled rescue workers, firefighters and crisis experts come to one place to exchange experience and discuss the newest best strategies for handling disaster relief, fire rescue and civil protection. The international trade show is a focal meeting point for companies involved in the security industry as well as a chance to lay out all the major technological solutions. It's one of the biggest events of its kind!
GETA ltd takes all responsibilities off your shoulders and creates a custom list with all the fitting offers on hotel accommodation based on your choice in location and price range. Book hotels in Hannover for INTERSCHUTZ that place you close to Messe Hannover and are well serviced by public transport. That's going to make your business travel experience one to remember. That's how easy it is to secure a hotel for your business trip and save money at the same time!
Why Your Visit Is Worth It
You can't afford to miss out on INTERSCHUTZ, because it's good for business. The ratio trade visitors to exhibitors is in your favor, meaning your products and services will reach a critical mass of people from all over the world. That's a resource you can't ignore. Just look at the statistics:
1500 international exhibitors showcase at last event;
50 countries represented;
150,000+ international trade visitors make the trip;
An extensive support program awaits.
Industry Relevance
INTERSCHUTZ has existed in one form or another since the beginning of last century with many stops over the decades, until the current brand fully formed in 1980 when the first INTERSCHUTZ took place in Hannover. The trade fair also ran at irregular intervals until organizers settled on a five-year span between editions in 2000.
The fair also regularly travels around Germany with the cities of Augsburg and Hannover often performing the function of host cities. INTERSCHUTZ is an incredible platform to observe the entire industry. Exhibitors showcase extinguishing agents, fall protection, fire engines, high-altitude rescue equipment, jump pads, ambulances, ladders, fire extinguishing systems, radiation measuring instruments and rescue vehicles. The trade fair invests in an in-depth support program that features lectures, talks and discussions on pressing matters.
Who Are You Going to Meet?
INTERSCHUTZ has maintained relevance for so long, because it's always been at the forefront in terms of charting a smarter future for the safety and security industry as a whole.
In the climate of terrorist acts, major man-made and natural disasters, and unprecedented refugee streams, the fair attracts specialists and specific highly trained personnel from the firefighting services, fire protection bodies, rescue services and civil protection organizations. INTERSCHUTZ attracts the key German industry associations (DFV, GFPA and VDMA), commercial and non-commercial exhibitors, fire and rescue service organizations and disaster relief organizations.
The 2020 edition of INTERSCHUTZ has been officially postponed for 2022 by the organisers due to coronavirus.
Past editions
INTERSCHUTZ 2020
15.06.2020 - 20.06.2020
Cancelled because of COVID 19
INTERSCHUTZ 2015
08.06.2015 - 13.06.2015
How to get to INTERSCHUTZ

On Foot
from Hbf ~35 min with a bike
1h 20 min bike ride

By Car
From Haptbahnhof there are ony 20 to 30 min with a car
From Hannover Aiport via A2 for 30 min

By Public Transport
From Hbf - S4 to Messe Hanover/Laatzen for 23 min OR take U1, U2 or U8 for 30 to 40 min
From Hannover Aiport take S5 to Hbf and then U8 to Hannover, Messe/Nord (1h 10 min)
Hotels
Venue