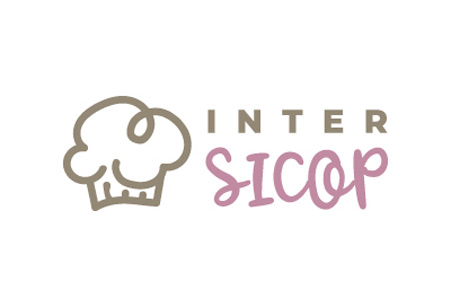 INTERSICOP
Madrid, Spain
Book Hotel Online for INTERSICOP
Book Now
Event Update
The 2024 edition of INTERSICOP will take place as a face-to-face trade show between 17.02.2024 and 20.02.2024. The hosting location for the event will be the IFEMA - Feria de Madrid and the venue will implement rigorous Covid-19 safety measures like social distancing. Attendees will be asked to present 3G entry documents upon arrival in Italy due to the instated travel limitations.
A Brief Overview of InterSICOP
InterSICOP generates incredible business opportunities for manufacturers and suppliers working in bakery, pastry, ice cream and coffee industries. Attending the international trade fair places you face to face with the biggest players from around the world and provides you with all the latest in news and trends. InterSICOP informs trade visitors on the current generation of equipment, tools and technologies, while displaying quality ingredients, finished products and flavours.
GETA ltd has spent over a decade helping exhibitors plan the perfect business trip no matter where they need to go around the world. Our team knows all the great deals in Madrid – hotels, hostels and apartments for rent. No budget is too small and no group is too big to accommodate. We work with groups of twenty on a regular basis. Stay in a hotel near IFEMA MADRID without paying a small fortune. We stay firmly on budget and provide accommodation that's well connected to public transport
Why Your Visit Is Worth It
The biggest reason trade visitors attend the trade fair is to place orders and research new potential suppliers. As an exhibitor, you tap into a large international network of decision makers and leave the trade fair with a lot of qualified sales leads. The costs are more than worth it. Everyone wants to discover the best new product and your products can fit the description.
It makes perfect sense to attend InterSICOP given how well attended its editions are:
300+ international exhibitors

30,000+ international trade visitors

50 countries represented

5 sectors in total
Industry Relevance
InterSICOP has been connecting manufacturers working in the bakery, pastry, ice cream, coffee and equipment industries to relevant high-value buyers since 1994. Since its very first edition, the international trade fair has cemented its reputation as a primary meeting point for the professional community in Spain, especially given its attractive location in Madrid. Held in IFEMA MADRID, InterSICOP places a lot of value in innovation and each edition is packed with groundbreaking products and solutions. The trade fair sets the trends for the next two years.
InterSICOP plays an important role as a hub for commerce and innovation in the Ibero-American región. If you're ambitious to penetrate these markets and position your products better, exhibiting here is the natural course of action. Organisers pack each edition with exciting and informative events and features like the RRSS, Innovation Hub, Forums and Championships.
The exhibition halls are divided into four big areas. There's the Bakery, Pastries and Patisserie area, which is followed by TecSICOP: Equipment, machinery and processing; Ice Cream Parlours and Horchaterias and finally the Coffee Growers area. Together they bring in the entire value chain under one roof starting from raw materials and ingredients to part-finished and finished products. Exhibitors cover all price points from part-baked and frozen goods to gourmet options. In addition, buyers are able to survey innovations across 4.0, ICT, energy, laboratory and instrumentation, refrigeration, processing, cleaning and hygiene.
Who Are You Going to Meet?
The majority of exhibitors are either domestic companies or based in neighbouring countries. You are in good company next to Molinos del Duero, Agriflex, Food Industry Solutions, FORMEX, F.B.M, OTIZE, Steel Innox, Surivan Feel the Taste and Proppy Gel. Organisers have been putting effort into opening the show to the wider world, and attracting more foreign exhibitors.
As of 2022, InterSICOP has cemented its position as the main business platform for the sector and opened itself to promotion in Latin America. The Ibero-American Summit is the perfect illustration of its success as the summit attracts the presidents of the main bakery associations of Argentina, Colombia, Brazil, Chile, Venezuela, Mexico, Uruguay, Portugal, and Spain. Roughly half of trade visitors are foreign nationals. Portugal has the biggest representation with 39.5%. In second place we have Italy with 18.1%. The other well-represented countries are Mexico, France, Chile, and Germany.
Let's talk about industries. InterSICOP has a wide reach and appeal across industries. First, we have to highlight the HoReCa industry such as food service and communities, cafes, baristas and catering professionals, hotel trade and restaurant professionals. Another large portion include large manufacturing operations like industrial bakery and mass-produced ice cream, or professionals working in plant, maintenance and engineering. Finally, we have the food industry at large, retail, wholesalers and procurement departments, supermarket chains, and distributors of raw materials and products.
The variety of events and competitions taking place at InterSICOP also attract trainees, pupils and newcomers, who are still making their early steps in the industry.
Additional Value of Attending
You might attend InterSICOP to reconnect with existing partners and generate sales leads, but you can't visit without checking out the multiple exciting competitions being held. Food competitions here are like sporting events and not to be missed. The competitions you need to keep an eye out for are the Best Master Artisan Pastry Chefs Competition, the Spanish Ice Cream Championship, the National Bakery Championship, and the Spanish Pastry Students' Championship, which is the best showcase for any new talent that's going to conquer Spain in the upcoming years.
But that's not all that's happening at InterSICOP. Each edition is filled with technical seminars and a forum, technical presentations and live demonstrations. You'll hear from established masters in the culinary world, who share their knowledge and secret recipes. In 2022, the audience had the pleasure to see outstanding skill showcases from Miquel Guarro, Eric Ortuño, Josep Maria Ribé, Yohan Ferrant, Carlo Guerriero, Carlos Mariel and José Roldán among others.
The forum also creates a lot of buzz, especially when it comes to knowledge exchange. Visitors had the chance to take notes on successful ways to do effective marketing, resolve technological challenges and hear new perspectives. There's space for success stories with Bean To Bar being the most recently discussed. The Forum of women bakers is also worth mentioning for its place in promoting women in baking. Every type of professional at every level has something to enjoy and find useful in their career and business.
Past editions
INTERSICOP 2022
19.02.2022 - 22.02.2022
INTERSICOP 2021
20.02.2021 - 23.02.2021
Edition was held digital to prevent the fast spread of COVID-19.
INTERSICOP 2020
14.11.2020 - 17.11.2020
Cancelled because of COVID 19
INTERSICOP 2019
23.02.2019 - 26.02.2019
9,968
SQ M of Exhibition Area
How to get to INTERSICOP

On Foot
nor from Madrid - Atocha Cercanias, nor from the airport there is a short way to reach the expo centre

By Car
from Madrid - Atocha Cercanias is a 14 min drive (16.2 km)
from Madrid-Barajas Adolfo Suárez Airport is only 6 min drive (6.4km)

By Public Transport
from Madrid - Atocha Cercanias take bus C3 for 3 stops to Nuevos Ministerios then switch to bus nr 8 for another 4 stops to Feria de Madrid. This journey will take you around half an hour.
from Madrid-Barajas Adolfo Suárez Airport you can take bus 828 for only one stop wich will take you 8 min in total