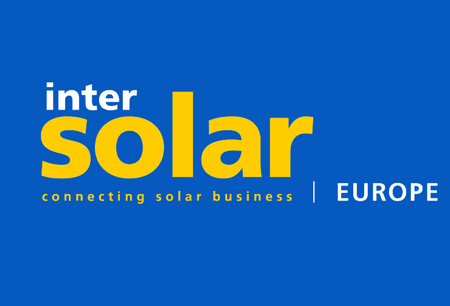 Intersolar Europe
Munich, Germany
Book Hotel Online for Intersolar Europe
Book Now
The Latest News for the Event
Intersolar Europe 2024 will take place from 19.06.2024 until 21.06.2024. Organisers have announced that the event will take place as a face-to-face exhibition. Attendees will be advised to follow several COVID-19 recommendations at Messe Munich in Munich, Germany. The advisory steps will include:
Participants will be encouraged to maintain a social distance of 1.5 metres during their attendance.
Attendees should perform regular hand sanitation and follow the sneezing/coughing etiquette.
Attendants should wear face masks in indoor areas such as the exhibition halls.
A Brief Overview of Intersolar Europe
Keep track of all the innovations and proposed solutions for major problems facing the solar industry and environmental protection at Intersolar Europe – an international exhibition with global significance. Every year in Munich, Germany, innovative companies display their cutting-edge technologies and solutions in the field of renewable energy. The transition to clean energy and the increased interest in photovoltaics designate Intersolar Europe as a must-see event. Not to mention, exhibitors have access to a rich professional audience. This is where you close major deals and penetrate new markets.
Hotels for Intersolar Europe are in high demand now that international travel opens up, and GETA Ltd is your guide to the best deals in Munich. Give us a budget, and we will find the perfect hotel near Messe Munich. Hotel expenses remain minimal, and you don't have to commute for long to get to the exhibition centre. GETA Ltd has more than a decade of experience with accommodation for trade fairs and has sent thousands of exhibitors to every major city worldwide. You're in safe hands whether you're travelling alone or in a group of twenty people. An associate is always here to help you with whatever you need.
Why Is Your Visit Worth It?
Exhibiting at Intersolar Europe comes with a level of respectability, visibility, and trust. All major players on the scene are here, so what better place to strengthen existing partnerships and source qualified sales leads? After all, this is the biggest cross-border procurement platform and the main reason the audience attends is to research the market and place orders. Organisers are quite happy with the attendance, which stays equal to pre-pandemic shows:
1350+ international exhibitors from 46 countries showcase;

65,000+ international trade visitors from 149 countries make the trip;

132,000 square metres of exhibition space used.
Industry Relevance
Intersolar Europe was originally held in Pforzheim back in 1991 right when solar technology was just starting and the market was new. In the past thirty, the international trade fair has charted the progress of the solar energy market. Now Intersolar Europe is a beating heart of the green energy movement in Europe and attracts thousands to its current home in Munich. Today, Intersolar has events all over the world – San Francisco, Mumbai, Beijing, and São Paulo.
You exhibit not just in one event, but in a whole massive group of exhibitions, conferences, forums and workshops as part of smarter E Europe, which results in the numbers you see above. The main areas of focus are four: photovoltaics, solar power plants, solar thermal technologies and products and solutions for the integration of renewable energy. Product groups include solar cells and modules, balance of systems, PV components, mounting systems, installation aids, production technologies, tracking systems, solar thermal technologies, solar power plant, and engineering and design.
What further cements the reputation and importance of Intersolar Europe are the dynamic changes in technologies and also the ever growing PV market. Last edition, the trade fair explored all the exciting developments in the combination of PV and storage systems, and the use of smart control technology for charging e-cars. Niche products – agricultural PV, floating PV, building-integrated photovoltaics (BIPV) – have broken out in the mainstream.
Who Are You Going to Meet?
It's easy for us to say that Intersolar Europe is the meeting point for everyone in the solar energy sector and leave it at that. The breadth of exhibitors and visitors is staggering, so we will highlight only a few. Exhibitors tend to vary from manufacturers, suppliers, distributors, and service providers of products and solutions to certification institutes, research institutes, societies, associations, and project developers.
Visitors are positioned all over the hierarchy. At the highest levels, we have government officials, decision-makers and energy planners. There's also architects, installers, integrators, distributors, energy consultants, utilities, investors, and analysts. You have plenty of chances to establish long-term contracts across many related sectors, and diversify revenue streams easily.
Additional Value of Attendance
A ticket to Intersolar Europe gives you the freedom to attend all four conferences that take place during the smarter E Europe. It's affordable access to valuable insight from the most important players in the energy industry. Attendance guarantees a better perspective on the moves made in international markets. The four conferences are the Intersolar Europe Conference, ees Europe Conference, Power2Drive Europe Conference and EM-Power Europe Conference. You tap into a large pool of expertise and technical knowledge about the changes in supply structures as a result of the introduction of renewable energies. It's the best way to get a glimpse of the future that's built on top of decentralization, digitalization, and sector coupling of energy supply.
Oftentimes renewable energy and decentralization are used as buzzwords to generate interest but with no real innovation or contribution. If you have to be doing truly groundbreaking work in these fields, then you can benefit from joining the Start-ups @ The smarter E Europe. It's a special area at the innovation hub, where you're presented to the right people without competing for attention.
Key decision-makers browse this area in order to see what technologies and solutions are gaining momentum. There are three main ways you can participate. The NEWCOMER package gives you just about enough space to present what you're all about and gain access to the essentials. As a RISING STAR, you get your own booth and a bit more support to stand out. German-based companies have the option to sign up for the INNOVATION MADE IN GERMANY package which gives them the most advantages out of the previous two and a lot more visibility.
Enterprises with truly forward-thinking products and technologies can win the recognition they deserve by entering the INTERSOLAR AWARDS. Only three winners are selected and alongside the prestige and stamp of approval, winners receive a lot more press coverage, which translates to better connections with potential buyers. In 2022, the winning companies were Gamesa Electric S.A.U, REC Solar EMEA GmbH, and M10 SOLAR EQUIPMENT GmbH. The competition is tough, which makes winning all the more impressive.
Past editions
Intersolar Europe 2023
14.06.2023 - 16.06.2023
Coincided with electrical energy storage Europe 2023
2 000+
Conference participants
Intersolar Europe 2022
11.05.2022 - 13.05.2022
132,000
m2 of event space
33%
Increase in participant numbers
Intersolar Europe 2021
06.10.2021 - 08.10.2021
Occured as part of the Smarter E Europe Restart 2021
Coincided with 3 other fairs
Intersolar Europe 2020
17.06.2020 - 19.06.2020
Cancelled because of COVID-19
Intersolar Europe 2019
15.05.2019 - 17.05.2019
86,000
SQ M of Exhibition Area
How to get to Intersolar Europe

On Foot
45 min Bike ride from HBF

By Car
From Munich HBF ~30 min
From Munich International Aiport - 30 min

By Public Transport
From Munich HBF with U2 (13 stops) for 23 min to Station Messestadt West
From Munich International Aiport - S8 to Munich Daglfing Station /1 min transfer to Daglfing Bahnhof Ost/ and then with bus 183 to Messestadt West ~ 55 min