Intersolar Europe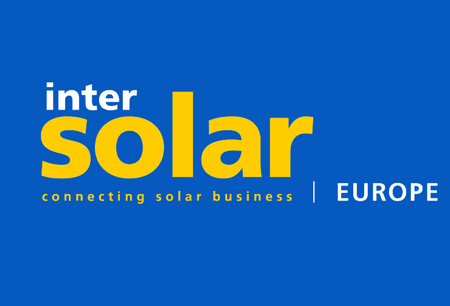 Intersolar Europe
Germany , Munich
Book Online for Intersolar Europe
Book Now
The Latest News for the Event
Intersolar Europe 2023 will take place from June 14th until June 16th, 2023. Organisers have announced that the event will take place as a face-to-face exhibition. Attendees will be advised to follow several COVID-19 recommendations at Messe Munich in Munich, Germany. The advisory steps will include:
Participants will be encouraged to maintain a social distance of 1.5 metres during their attendance.
Attendees should perform regular hand sanitation and follow the sneezing/coughing etiquette.
Attendants should wear face masks in indoor areas such as the exhibition halls.
Currently, Germany has travel restrictions in place. Due to the limitations, attendees will have to present 3G admittance documentation such as immunisation passports.
A Brief Overview of Intersolar Europe
Keep track of all the innovations and proposed solutions for major problems facing the solar industry and environmental protection at Intersolar Europe – an international exhibition with global significance. Munich, Germany, is the event's host and organizers see an increased interest in photovoltaics and renewable energy on an international level. You'll be able to reach a varied professional audience with the budget to close major deals.
You need to get the best hotel booking online for Intersolar Europe for a successful turnout during your business trip. GETA ltd tailors your accommodation to your ideal price and location. We target hotels close to the Messe München for greater convenience and know where to look for a discount. But we also have a massive database of hotels and guesthouses all over Munich and at every price point to appeal to companies of all sizes and needs.
Why Your Visit Is Worth It?
Intersolar Europe gives you respectability and trust in your brand when you present your products and services to an eager audience to make purchases. Your visit is guaranteed to open up opportunities within new regions. Just look at the statistics from the last edition:
1000 international exhibitors showcase at last event;
50,000+ international trade visitors make the trip;
63,000 square metres of exhibition space used.
Industry Relevance
Intersolar Europe rose into existence in 1991 in Pforzheim at the dawn of solar technology and has been growing alongside the industry steadily for the past thirty years. From a modest event in a small town to a massive exhibition and conference in Munich, the annual exhibition has cemented a legacy as the defining event in the world. The brand has been so successful that INTERSOLAR events have been taking place in San Francisco, Mumbai, Beijing and São Paulo. The main areas of focus are four: photovoltaics, solar power plants, solar thermal technologies and products and solutions for the integration of renewable energy. Alongside the extensive product range in display that always features cutting-edge advancements, Intersolar Europe hosts a conference with 250 speakers.
Who Are You Going to Meet?
It's easy for us to say that Intersolar Europe is the meeting point for everyone in the solar energy sector and leave it at that. The breadth of exhibitors and visitors is staggering, so we will highlight only a few. Exhibitors tend to vary from Manufacturers, suppliers, distributors, and service providers of products and solutions to certification institutes, research institutes, societies, associations, and project developers. Visitors are positioned all over the hierarchy. At the highest levels, we have government officials, decision-makers and energy planners. There's also architects, installers, integrators, distributors, energy consultants, utilities, investors, and analysts.
Past Editions
2021 Edition
Intersolar Europe's 2021 edition took place as part of the support programme of the smarter E Europe Restart event. The rendition took place alongside 3 related fairs: ees Europe, Power2Drive Europe and EM-Power Europe. The exhibition took place in a compact face-to-face format with strict COVID-19 prevention measures in place. The smarter E Europe Restart showed that the solar industry has successfully restarted. Intersolar Europe's 2021 edition received approximately 26000 visitors and over 450 exhibitors. Participants represented a total of 93 countries at the fairs. Among them were Germany, Austria, Switzerland, China, Japan, Belgium, France, and others. Smarter E Europe Restart took place between 6.10.2021 and 8.10.2021 at Messe Munich. Organisers announced that the 2022 edition of the 4 events will take place between 11.05.2022 and 13.05.2022.
Past editions
Intersolar Europe 2022
11.05.2022 - 13.05.2022
132,000
m2 of event space
33%
Increase in participant numbers
Intersolar Europe 2021
06.10.2021 - 08.10.2021
Occured as part of the Smarter E Europe Restart 2021
Coincided with 3 other fairs
Intersolar Europe 2020
17.06.2020 - 19.06.2020
Cancelled because of COVID-19
Intersolar Europe 2019
15.05.2019 - 17.05.2019
86,000
SQ M of Exhibition Area
How to get to Intersolar Europe

On Foot
45 min Bike ride from HBF

By Car
From Munich HBF ~30 min
From Munich International Aiport - 30 min

By Public Transport
From Munich HBF with U2 (13 stops) for 23 min to Station Messestadt West
From Munich International Aiport - S8 to Munich Daglfing Station /1 min transfer to Daglfing Bahnhof Ost/ and then with bus 183 to Messestadt West ~ 55 min
Hotels
Venue