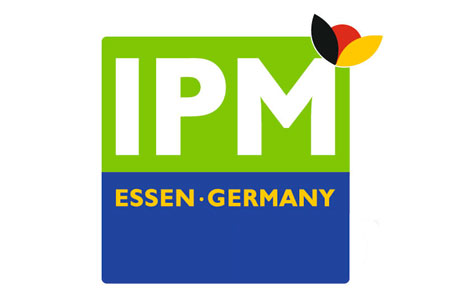 IPM ESSEN
Essen, Germany
Book Hotel Online for IPM ESSEN
Book Now
Event and Venue Setting Update
Organisers will host the live exhibition in 2024. The current hosting dates for the face-to-face format are 23.01.2024 to 26.01.2024. The event will take place at Messe Essen and will not feature Covid-19 prevention measures. This is due to the Bundestag removing the pandemic-related restrictions, including the travel bans.
A Brief Overview of IPM ESSEN
IPM ESSEN serves as the meeting point for the most important companies and players in the horticulture industry on a global scale. Held in Essen, Germany, the upcoming edition presents all the latest products and services for gardening alongside species of plants to a thriving audience of industry insiders. You won't find a platform that's equipped to give you first-hand information for your sector as well as position your products better internationally.
Book hotels for IPM ESSEN at preferential rates and make killer savings wherever you travel for work. We're veterans in the business travel sector and accommodate every price point. You have first pick of hotels in Essen, Germany close to Messe Essen. Not only do you minimise expenses, but you also shorten your daily commute. You stay near the exhibition grounds and have access to public transport. Do you prefer upscale accommodation? Or you're looking for something budget friendly? We've got you. In addition to hotel accommodation for IPM ESSEN, GETA ltd has a lot of additional travel services for you!
Why Your Visit Is Worth It
Never underestimate the power of a strong network. IPM ESSEN gives you exactly that – a tight-knit international community of specialists and buyers, who are interested in purchases. It's good for business to attend, not only because you'll test the soil to break into foreign markets, but also because IPM ESSEN is a fine informational platform. Here's the data:
1538 international exhibitors from 45 countries presented;

54,000+ international trade visitors made the trip.

60 innovations presented

6 Award Winners
Industry Relevance
IPM ESSEN is a respected annual event that's been happening every single year in Essen since its inception in 1983. The trade fair has been one of the most defining events for horticulture in the world, which has prompted the creation of multiple satellite events all over the world. Destinations include Moscow, Beijing, Dubai, and most recently Bangalore since 2014. That's the trademark of a truly healthy franchise, and there's much happening at IPM ESSEN.
Plant life makes a significant portion of what's exhibited, from bonsai, nursery plants and palm trees to vegetables, seeds, and bulbs. But where the show excels is in its comprehensive overview of the entire process chain, so there are exhibits on fruit cultivation techniques, lifting equipment, commercial vehicles, irrigation systems and shop fittings. The exhibition hall is organised in the following thematic zones - Plants, Technology, Floristry, Equipment.
It's important to note that IPM ESSEN very much reacts to greater changes in attitudes and mega trends that affect society as a whole. In the last couple of years, the trade show has done a lot of work to highlight products that are sustainable and suitable for climate change. Buyers oversee the full spectrum of heat- and cold-tolerant plant and shrub varieties, environmentally friendly and resource-saving packaging solutions, organic fertilisers and substrates, air-cleaning, easy-to-care for indoor plants and pots made of sustainable and biodegradable materials.
The pandemic has had quite the effect on the horticulture industry so IPM ESSEN will have more of a role to play in the upcoming industry changes. Because people are spending more time at home, the demand for plants and flowers has increased significantly. Just Germany experienced a new record high after a long period of stagnation. While there are no clear indications how long this boom will continue, what we do know is that IPM ESSEN will be a source of networking and decision making!
Who Are You Going to Meet?
IPM ESSEN selects a new partner country to highlight each year and for the last edition, this was Belgium, which meant an influx of Belgian exhibitors and trade visitors. It's precisely this nature of the trade fair to change its focus that keeps the pool of people that attend fresh, and each year is a good opportunity to reach new clients. Innovative work has been done consistently by exhibitors like INKARHO, Plantipp BV, Lubera AG, ABZ Seeds - Gourmet Strawberries, Hortibreed NV.
In general, IPM ESSEN maintains a firm hold over most European markets with Germany coming in first in terms of concentration of visitors and brands, followed by countries from the European Union. The trade fair attracts retailers, florists, growers, garden centres, engineers, nurseries and many more.
Additional Value of Attending
IPM ESSEN has big plans when it comes to its support programme. The plan for the upcoming edition is to add a new special show called "Packaging in Horticulture". Packaging is one of main sources of waste and organisers want to highlight environmentally friendly packaging and the new solutions are towards recycling plastic, creating reusable systems and introducing alternatives to plastic as a whole.
Special focus on retail trends and POS concepts is given at the IPM Discovery Center. Exhibitors can utilise guided tours and the Speakers' Corner to attract more business their way, while also having the chance to present their work and educate on their innovations. New companies benefit from the "Young Innovative Companies" startup area that is being planned.
In addition, IPM ESSEN fosters knowledge exchange through several support events that include plans for the International Horticultural Forum, the future congress GaLaBau Ausblicke as well as a series of lectures on the EU campaign "Green Cities for a Sustainable Europe".
Past editions
IPM ESSEN 2023
24.01.2023 - 27.01.2023
66%
of exhibitors were from abroad
90%
of visitors were satisfied with the presented wares
91%
of visitors will attend IPM Essen 2024
92%
of visitors would recommend the trade fair
95%
of exhibitors will participate in IPM Essen 2024
IPM ESSEN 2021
26.01.2021 - 29.01.2021
Cancelled because of COVID 19
IPM ESSEN 2020
28.01.2020 - 31.01.2020
IPM ESSEN 2019
22.01.2019 - 25.01.2019
IPM ESSEN 2018
23.01.2018 - 26.01.2018
How to get to IPM ESSEN

On Foot
from HBF 35 min walking distance (2.6km)
from Essen/Mülheim Airport - 1h10 min walk (5.3km)

By Car
from HBF - 6 min ride (2.8km)
from Essen/Mülheim Airport - 8-10 min drive (6.5km)

By Public Transport
From HBF it is only 6 min ride with U11
from Essen/Mülheim Airport - there is no direct transportation
(alternatively you can walk ~30 min to Essen Abzweig Flughafen Stop and take Bus 142 for 9 stops, which will take you ~45 min total)