ISM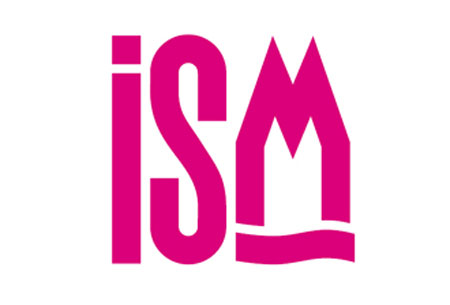 ISM
Germany , Köln
ISM 2021 has been cancelled due to the corona virus and the next live event will move to early 2022. Organisers have announced the dates to be January 30th – February 2nd and there are no plans to offer a digital trade fair until 2022 as it would be a subpar experience.
A Brief Overview of ISM
ISM keeps the whole world's sweet tooth alive and well, and rightfully assumes the number one spot as the leading international trade fair for confectionery, sweets and snacks. Cologne, Germany is where established manufacturers come to the newest technological advancements, best practices and innovative flavors in all fields on the supply chain. You get a real feeling for the pulse of the industry and have the opportunity to grow your market share.
Why GETA ltd? We're experienced in business travel and we have helped many business trips become a success during the years. You tell us your budget, type of accommodation and preference in location and we secure you the right hotel accommodation for ISM. We have a database with respectable establishments in Cologne – from hotels close to Kölnmesse to hotels in the city centre and residential areas. Wherever you choose to stay, know we'll give you detailed information on public transport.
Why Your Visit Is Worth It
It's a smart business strategy to position yourself directly in the field of vision of big international buyers and ISM allows you to do just that. The platform receives incredible attention from decision makers in the industry and you only stand to gain from the exposure. Not to mention the contacts you'll be able to make. Take a look at the statistics for the previous edition:

• 1661 international exhibitors rented an exhibition stand;
• 38,000+ international trade visitors made the trip;
• 120,000 square metres of exhibition space.
Industry Relevance
Held once every year, ISM has been the centre of the confectionary industry for nearly 50 years as the very first edition took place in 1971. Over the decades, the Internationale Süßwarenmesse has continuously grown to include more product categories and widened its focus to include new trade regions. Currently, ISM showcases an assortment of confectionery, frozen confectionery, candies, ready to eat fruit snacks, baked goods, chocolate products, chocolates, cocoa, ice cream, savory snacks, snack products and vegetable snacks. We're probably missing some for sure. This places a great emphasis on the trade fair as a procurement platform, where you have direct understanding of current consumer tastes.
Who Are You Going to Meet?
As we've already touched upon in detail, ISM caters to manufacturers of packaged sweets and snacks. Far more diverse is the profile for the trade visitors that attend the event with the intent to buy. Exhibitors showcase to pastry shops, cafés, bakeries, confectioneries, trade chains, suppliers for foodservice, hypermarkets, filling stations-chains, wholesalers, food chemists, online-food retailers, vending machine operators, nutrition scientists and more. Every possible avenue to have your product reach the public is going to be available. To underline just how influential the clients that are going to be at ISM, we want to list some of the bigger names like Walgreens, Costco, Edeka, Aldi, Carrefour, Amazon, Coop, Kaufland, Kroger, Metro and Whole Foods.
Past editions
ISM 2021
31.01.2021 - 03.02.2021
Cancelled because of COVID 19
ISM 2020
02.02.2020 - 05.02.2020
47,167
SQ M of Exhibition Area
ISM 2019
27.01.2019 - 30.01.2019
47,167
SQ M of Exhibition Area
ISM 2018
28.01.2018 - 31.01.2018
47,167
SQ M of Exhibition Area
ISM 2017
29.01.2017 - 01.02.2017
47,167
SQ M of Exhibition Area
How to get to ISM

On Foot
Cologne Bonn Airport – not advisable
Cologne Central Station – 30 mins via Hohenzollernbrücke

By Car
Cologne Bonn Airport – 20 mins via A559 and Östliche Zubringerstraße/L124
Cologne Central Station – 10 mins via Auenweg

By Public Transport
Cologne Bonn Airport – 30 mins via S19 transport
Cologne Central Station – 10 mins via S-Bahn S6/12/9
Hotels
Venue