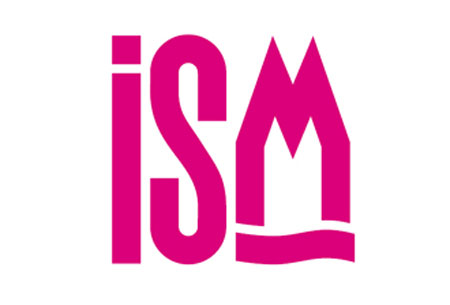 ISM
Köln, Germany
Event Update
Messe Cologne will host ISM 2024 as a live trade fair from 28.01.2024 to 31.01.2024. The venue will not install strict Covid-19 safety measures. This is due to Germany lifting its pandemic-related restrictions. Participants will be advised to follow recommendations, such as practising regular hand hygiene. Attendees arriving in Germany will not be asked to show their 3G entry documents.
An Overview of ISM
ISM keeps the world's sweet tooth alive and well, and rightfully assumes the number one spot as the leading international trade fair for confectionery, sweets, and snacks. All the established brands and manufacturers arrive in Cologne, Germany to unveil their newest technological advancements, best practices and innovative flavours across all links in the value chain. You get a genuine feeling for the pulse of the industry and grow your market share.
The upcoming edition of ISM in 2023 will be a return to form. Organisers expect an increase in visitors, so don't wait too long to make hotel reservations for ISM. GETA ltd takes care of your hotel stay and anything else you need during your business trip. We know what exhibitors require in their hotel – comfort, a great price and an excellent location. Access the best hotel rates in Cologne, Germany and make savings regardless of price point. It's so easy to book hotels close to Messe Cologne when you have a trusted partner to show you the best deals in town.
Why Your Visit Is Worth It?
It's a smart business strategy to position yourself directly in the big international player's line of sight, and ISM allows you to do just that. The platform receives incredible attention from decision-makers in the industry, and you only stand to gain from the exposure. Not to mention the contacts you'll be able to make. Despite the difficulty to travel because of the pandemic, ISM enjoyed great exhibitor and visitor numbers, which further prove its importance:
1000+ international exhibitors rented exhibition space;
15,000+ international trade visitors made the trip from 96 countries;
120,000 square metres of exhibition space.
Industry Relevance
Held once every year, ISM has been the centre of the confectionery industry for nearly 50 years, as the very first edition took place in 1971. Over the decades, the Internationale Süßwarenmesse has continuously grown to include more product categories and widened its focus to include new trade regions. ISM runs together with Pro-Sweets (the definitive meeting place for the international suppliers of confectionery and snacks industry) and offers its visitors an overview of all relevant industry sectors. The dual synergy creates additional value for exhibitors as they now have a much wider choice in the types of visitors that attend.
Currently, ISM showcases an assortment of confectionery, frozen confectionery, candies, ready to eat fruit snacks, baked goods, chocolate products, chocolates, cocoa, ice cream, savoury snacks, snack products and vegetable snacks. Whatever the end consumer desires, it's going to be front and centre. ISM stays on top of consumer trends and persists as a great source of new flavours and inspiration for manufacturers. Nothing changes quite as fast as consumers' taste in sweets and snacks. As such, the trade fair ranks high with buyers as a tool for discovery!
At its heart, ISM wants to explore the new frontiers and create the future. What's new is always most valued, and the trade fair shows that in its many, many special areas and zones. If you have a new product you're just now launching, the New Product Showcase does the job effortlessly. Displayed as if works of art in a museum, products receive all the space and attention needed to make an impact on visitors.
The Start-up Area gives newcomers a fighting chance to catch the eye of potential buyers in the most creative way possible. Companies younger than five years have ample opportunities to tell their stories and pitch their plans to business partners and investors. The area is part of the bigger Trend Court, which examines where the industry is heading. The Innova Market Insights give you a breakdown in new product trends and emerging technologies, while the Experts Stage lines up top-tier talent to deliver exciting talks and presentations.
Who Are You Going to Meet?
As we have already touched upon, ISM caters to manufacturers of packaged sweets and snacks. Far more diverse is the profile for the trade visitors that attend the event intending to buy. Exhibitors include pastry shops, cafés, bakeries, confectioneries, trade chains, suppliers for food service, hypermarkets, filling stations-chains, wholesalers, food chemists, online-food retailers, vending machines operators, nutrition scientists and more.
ISM remains the go-to place to source new products for the world's biggest chains – Walgreens, Costco, Edeka, Aldi, Carrefour, Amazon, Coop, Kaufland, Kroger, Metro and Whole Foods, Billa, Jumbo, Sainsbury, PLUS Retail and TJX Deutschland. These are the buyers who will open you up to big international markets. According to data from last edition, 78% of all visitors are foreign nationals and travel from Russia, the United States, Belgium, France, Turkey, the United Kingdom, and the Netherlands.
Additional Value of Attending
The pandemic has pushed ISM to take notes from other trade fairs and exhibitions turning to digital solutions. For 2022, ISM and ProSweets collaborated on a virtual platform to complement the live edition called ISM & ProSweets@home. Attendees enjoyed access to content and programming, and acquired a brand-new tool to enhance their visibility and presence at ISM. The virtual platform aided in promoting products and networking with interested buyers.
Past editions
ISM 2023
23.04.2023 - 25.04.2023
ISM 2022
30.01.2022 - 02.02.2022
ISM 2021
31.01.2021 - 03.02.2021
Cancelled because of COVID 19
ISM 2020
02.02.2020 - 05.02.2020
47,167
SQ M of Exhibition Area
ISM 2019
27.01.2019 - 30.01.2019
47,167
SQ M of Exhibition Area
How to get to ISM

On Foot
Cologne Bonn Airport – not advisable
Cologne Central Station – 30 mins via Hohenzollernbrücke

By Car
Cologne Bonn Airport – 20 mins via A559 and Östliche Zubringerstraße/L124
Cologne Central Station – 10 mins via Auenweg

By Public Transport
Cologne Bonn Airport – 30 mins via S19 transport
Cologne Central Station – 10 mins via S-Bahn S6/12/9