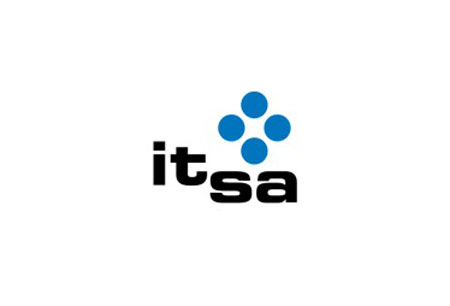 it-sa
Nurnberg, Germany
Event Update
It-sa's 2024 edition will take place as a live trade show in Messe Nuremberg. The event will be hosted between 22.10.2024 and 24.10.2024. Due to the country removing its pandemic-related limitations, the event site will not include Covid-19 safety precautions.
An Overview of it-sa
it-sa keeps the digital world safe and rightfully assumes the number one spot as the leading trade fair for IT security in the whole world. All the established brands and manufacturers make their way to Nuremberg, Germany to impress visitors with their cutting-edge products, best practices and forward-thinking approaches to cybersecurity on all levels. You get a genuine feeling for the pulse of the industry and grow your market share.
The upcoming edition of it-sa in 2023 is set to bring an even larger audience and what this means is that thousands of IT professionals will travel to Nuremberg. Be the first to book hotel rooms for it-sa and let GETA ltd help you make an informed decision on the best deals in the city. We know what exhibitors need in their hotel – comfort, a great price and an excellent location. Our team selects the best hotels closest to Messe Nuremberg. Access to public transport is guaranteed. You'll reach the exhibition centre in a matter of minutes.
Complement your bookings with our bonus services. Do you need transportation from the airport? Someone to build your exhibition booth? You can count on us for this and much more.
Why Your Visit Is Worth It
It's a smart business strategy to position yourself directly in the line of sight of big international decision makers and it-sa allows you to do just that. The event receives incredible attention from industry leaders and you only stand to gain from exhibiting. The quality of contacts and sales leads is undeniable. Even post-pandemic, it-sa enjoys great exhibitor and visitor numbers, which further prove its importance:
700 international exhibitors from 29 countries
15,017 international trade visitors from 51 countries
1500 active users on the digital platform it-sa 365
14,000 sq. metres of exhibition space
900 participants at Congress@it-sa.
600 digital participants
Industry Relevance
it-sa Expo&Congress, held annually in Nuremberg at Messe Nuremberg, stands as Europe's largest trade fair for IT security, making it a pivotal event for the industry. Since its establishment in 2009, it-sa has emerged as a vital dialogue platform, bringing together decision makers, experts, and IT security officers from diverse sectors of the economy. From industry giants to service providers and public administration representatives, exhibitors at it-sa showcase tailored and individualised solutions to address the ever-evolving challenges in IT security.
The trade fair captures the entire spectrum of products and services in the field of cybersecurity, encompassing hardware, software, training and consulting services, as well as Security as a Service. Prominent topics highlighted at it-sa include cloud and mobile security, data and network security, protection of critical infrastructures, and industrial security. Attendees have the opportunity to explore cutting-edge innovations, discover the latest trends and share knowledge with the top minds in the industry. Here's a full list of product categories on display:
Security for specific applications
Security for specific sectors
Risk management and prevention
Data and document management
Access and identification
IT Security Services
Special topics
Security multipliers and knowledge providers
it-sa Expo&Congress distinguishes itself not only through its extensive exhibition but also through its comprehensive program offerings. The lecture programme has a lot to offer professionals and it's free to access. The product-neutral contributions and discussions through the it-sa insights series detail the state of the market and helps attendees stay on top of mega trends. Additionally, the Congress@it-sa program offers an intensive dialogue on current IT security topics. You're truly spoiled for choice.
The world has stepped firmly in the digital revolution and digital technologies will pierce through all facets of life, industry and the economy. It's why the demand for robust data and system security continues on its steep upward trajectory and it-sa fully steps into the role of a guiding light through the most of the digital transformation. As a trend barometer for the entire IT security market, it-sa always addresses the latest security challenges and explores the numerous options when dealing with them.
For companies looking to participate in it-sa, there are several compelling reasons to exhibit. Firstly, it-sa provides an exclusive environment that caters directly to the target group, enabling exhibitors to present their products and services to a focused audience with a vested interest in both product discovery and acquisition. Additionally, exhibitors automatically become providers of the digital platform it-sa 365, enhancing their trade fair presence beyond the exhibition dates.
The opportunity to deliver specialist presentations allows companies to showcase their company and product portfolio to a captive audience. Moreover, it-sa serves as a premier networking event, facilitating personal dialogues with IT security experts and fostering valuable connections. The it-sa event team is readily available to address any questions or inquiries, providing personalised support to exhibitors.
Who Are You Going to Meet?
CybelAngel, Futuredat, temino, NESEC, NEOX Networks, SerNet, wolfSSL, ENISA, Rublon and Hornetsecurity are only some of the companies you'll encounter on a swift sweep of the exhibition floors. There's great diversity when it comes to international participants. Exhibitors travel from the UK, France, Italy, Greece, Ireland, the Czech Republic, the Netherlands, Poland and the USA among many others. The previous edition also had international pavilions from Austria, the Czech Republic and South Korea.
The satisfaction rates among both trade visitors and exhibitors speak to the exceptional quality and relevance of the products and services showcased at the trade fair. With 99% of visitors expressing satisfaction with the range of offerings, it is clear that it-sa successfully caters to the needs and expectations of attendees. During it-sa 2022, 94% of exhibitors reported successfully reaching their key target groups.
While it-sa remains a meeting point for the German IT security community, the trade fair has seen an increase in the level of visitors coming from abroad. The current level of internationality sits at 7% with the top five countries with most visitors being the Netherlands, the Czech Republic, the UK, Switzerland, and Austria. The audience at it-sa is characterised by a high level of involvement in purchasing decisions, with 84% of all visitors playing a crucial role in the procurement process.
Past editions
it-sa 2023
10.10.2023 - 12.10.2023
it-sa 2022
25.10.2022 - 27.10.2022
Hybrid due to Covid-19 - live aspect + digital platform
it-sa 2021
12.10.2021 - 14.10.2021
it-sa 2020
06.10.2020 - 08.10.2020
Cancelled because of COVID 19
it-sa 2019
08.10.2019 - 10.10.2019
How to get to it-sa

On Foot
Nuremberg Airport – not advisable
Nuremberg Central Station – 1 hr via Allersberger Strasse

By Car
Nuremberg Airport – 30 mins via B4R
Nuremberg Central Station – 10 mins via Münchener Strasse

By Public Transport
Nuremberg Airport – 30 mins via U-Bahns U2 and U1
Nuremberg Central Station – 10 mins via U-Bahn U1