JAGD & HUND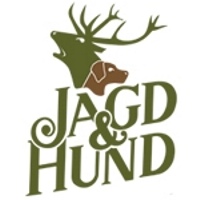 JAGD & HUND
Germany, Dortmund
Organisers of JAGD & HUND have announced the postponement of its 2021 edition for an early 2022 physical event. COVID-19 lockdowns will make the international trade fair subpar. That's why JAGD & HUND 2022 will run from February 1st to February 6th and will share the stage at Messe Dortmund with FISCH & ANGEL and WILD FOOD FESTIVAL.
JAGD & HUND comes to Dortmund, Germany, to showcase the latest trends in hunting weapons, equipment and vehicles. Almost 700 exhibitors present their best, most innovative products, to over 70,000 visitors. Whether you're a professional hunter or a retail or wholesale buyer, this is the exhibition to be at, and with numbers like these, it's in your best interest to start early on your travel arrangements with GETA ltd in charge of your accommodation.
GETA ltd know what to look for in an online booking for travelling professionals. Just tell us what your budget for the trip is and we find an option, which saves you money on expenses and sits close to the expo centre for a short commute. This puts you right at the heart of the trade exhibition and allows you to be first at the many activities, and JAGD & HUND has prepared a show unlike any other with booths dedicated to many sports weapons, hunting accessories, fishing articles and other accessories.
Make your attendance at JAGD & HUND as memorable and successful as possible with GETA ltd planning every step of your journey.
Past editions
JAGD & HUND 2021
02.02.2021 - 07.02.2021
Cancelled because of COVID-19
JAGD & HUND 2020
28.01.2020 - 02.02.2020
44,000
SQ M of Exhibition Area
JAGD & HUND 2019
29.01.2019 - 03.02.2019
44,000
SQ M of Exhibition Area
JAGD & HUND 2018
30.01.2018 - 04.02.2018
44,000
SQ M of Exhibition Area
How to get to JAGD & HUND

On Foot
Dortmund Airport – not available
Dortmund Central Station – 45 mins via Lindemannstrasse

By Car
Dortmund Airport – 20 mins via B1
Dortmund Central Station10 mins via B54

By Public Transport
Dortmund Airport – 45 mins via RB59
Dortmund Central Station – 15 mins via RB53
Hotels
Venue