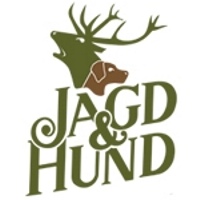 JAGD & HUND
Dortmund, Germany
Book Hotel Online for JAGD & HUND
Book Now
Event Update
JAGD & HUND 2024 will be hosted between 30.01.2024 and 04.02.2024 in Westfalenhallen Dortmund. The venue will not include Covid-19 safety measures because the country has removed its pandemic-related restrictions.
A Brief Overview of JAGD & HUND
JAGD & HUND gathers top manufacturers and brands operating in hunting and wilderness to the biggest meeting point for the hunting community. The international trade fair connects hunters and nature lovers to equip them with the latest gear, create valuable contacts, exchange knowledge and stay up to date with new trends. The trade fair provides a comprehensive overview of the entire value chain and runs a highly informative support program filled with talks and live events.
Whether you want to grow your reach with direct sales to new markets or want to research brand new development in your niche, GETA ltd is the company to handle your business travel booking for JAGD & HUND. Tap into our extensive network of hotels, hostels and apartments in Dortmund and find the perfect hotel offers for your budget. We deliver excellent savings and make sure you stay near Messe Dortmund. You'll reach the exhibition centre in just a few minutes. Not to mention that you'll be surrounded by public transport connections. Pair your hotel reservations for JAGD & HUND with our many other travel services. Do you need a team to build your stand? Or have someone pick you from the airport? We're here for you!
Why Your Visit Is Worth It?
JAGD & HUND doesn't require a large investment and the payoff is immediate considering you get to meet your target audience. The costs are easily recouped in terms of quality of sales leads. JAGD & HUND is a successful marketplace that unlocks your full potential as an exhibitor. Plus, you receive direct feedback, which helps with further product development:
Organisers point out that each edition brings in more people than the one before:
580 international exhibitors from 36 nations
70,000 international visitors
Industry Relevance
JAGD & HUND is the premium trade fair for the hunting sector and currently ranks as Europe's biggest hunting event. The fair was founded in 1982 and editions are held early every year at Messe Dortmund alongside FISCH & ANGEL. The international trade fair is a week-long opportunity for product exploration, networking and learning for the entire hunting community. It is a shopping paradise for hunters and nature lovers, who rate the product portfolio as good. Here are the thematic areas on display at JAGD & HUND:
Weapons & ammunition
Clothing
Optics
Accessories & others
Associations & education
Culinary products
Hunting holidays
High stands
Vehicles
Dogs
Exhibitors at JAGD & HUND exceed their business and sales objectives as the fair attracts an enthusiastic purchase-ready audience. Participants meet diverse visitors, including German and international hunters, dog and nature enthusiasts, and business owners. The fair offers more than just hunting equipment. Visitors come expecting a comprehensive ancillary program that includes presentations of various birds of prey and hunting dog showcases, hunting championships as well as off-road vehicle races. To round off the busy schedule, JAGD & HUND organises a tasty happening for the food-lovers at the Wild Food Festival.
Who Are You Going to Meet?
The main audience for JAGD & HUND are hunters, dog and nature lovers, and lovers of good cuisine. Yes, the trade fair targets the professional community, but it's also a celebration of the wilderness and outdoor lifestyle. Over the last ten years, the number of international visitors has been on a steady rise. Currently, a little over 11% are foreign nationals, travelling not just from the nearby neighbouring countries but from the US, South Africa and New Zealand.
Exhibitors are overall satisfied with the quality of visitors and number of direct sales as over 68% of visitors bought or ordered something at JAGD & HUND. That's more than enough reason to invest in an exhibition stand when the next edition rolls around.
As for brands, you'll exhibit side by side with the Working Gundog Association, Blaser, Bremer Tresor, BRESSER, Carl Zeiss, Caza Alicante, Frankonia, Hunting facility Trompeter, Jagdwelt24, Krefelder Fuchsfalle, Leica Camera Germany, MONOLITH Grill and Tiroler Goldschmied.
Additional Value of Attending
JAGD & HUND combines the best of product showcases and a festival complete with special areas and events to excite hunting and nature enthusiasts. One such area is the HUNT & DOG CLUB LOUNGE, where members of the new JAGD & HUND Club can come together to relax, network, and take part in workshops with like-minded individuals. It's one of the new additions to the fair format after the trade fair took a break during the pandemic. Reception has been positive!
For food lovers, the WILD FOOD FESTIVAL is the perfect place to explore the delicious world of game. With a wide range of products, food and drinks, and the full array of practical preparation equipment, visitors can indulge their passion for cooking with game. Renowned TV and top chefs will also be on hand to demonstrate the perfect preparation techniques of game dishes in numerous live cooking shows and workshops.
Another popular event at JAGD & HUND is the EUROPEAN CHAMPIONSHIP OF DEER CALLERS. This event sees participants from all over Europe compete in the art of deer calling, a hunting craft with a serious background and decades of tradition. In addition to the German Deer Calling Championship, visitors can watch and listen to the best deer callers in Europe.
The Horrido Area is another must-see. Visitors meet well-known people from the hunting scene, including the Hunter Brothers, Dreispross, Huntingroom, and other famous hunters. The area also features a varied program, including Hunt on Demand film premieres every day at 4pm. Of course, there's much more happening. Visitors can practice their archery skills in a dedicated area or sign up for hunting courses and participate during the day of training for district hunters. If you're a young hunter, there's a place for you to meet with your peers. In 2023, visitors had the opportunity to hear Paul Parey give expert lectures on his long experience.
These special areas and events, along with the comprehensive product exhibitions, make JAGD & HUND a unique and exciting experience for all who attend.
Past editions
JAGD & HUND 2023
24.01.2023 - 29.01.2023
JAGD & HUND 2022
07.06.2022 - 12.06.2022
5
Continents represented by the visitors
JAGD & HUND 2021
02.02.2021 - 07.02.2021
Cancelled because of COVID-19
JAGD & HUND 2020
28.01.2020 - 02.02.2020
44,000
SQ M of Exhibition Area
JAGD & HUND 2019
29.01.2019 - 03.02.2019
44,000
SQ M of Exhibition Area
How to get to JAGD & HUND

On Foot
Dortmund Airport – not available
Dortmund Central Station – 45 mins via Lindemannstrasse

By Car
Dortmund Airport – 20 mins via B1
Dortmund Central Station10 mins via B54

By Public Transport
Dortmund Airport – 45 mins via RB59
Dortmund Central Station – 15 mins via RB53