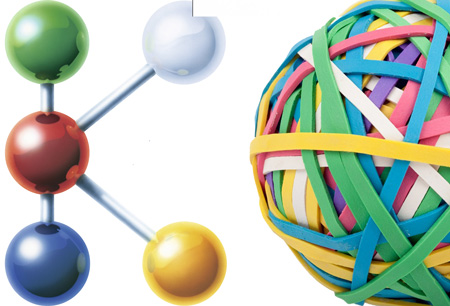 K MESSE
Düsseldorf, Germany
Event Update
The planning has begun as early as now for K Messe 2025. This indispensable plastics trade fair has been scheduled for 08.10.2025 to 15.10.2025 at Messe Düsseldorf in Düsseldorf, Germany. Organisers have stated that comprehensive COVID-19 health and safety measures will not be observed for the time being. This is due to the removal of the pandemic-related restrictions.
A Brief Overview of K MESSE
Want to educate yourself on the latest technological breakthroughs and innovations within the raw materials, plastics and rubber industry? K MESSE provides you with an intimate overlook of the industry as a whole and has been a centre for manufacturing experts for decades. The international trade fair takes place in Düsseldorf, Germany and sees the participation from all major names in the industry. It is the perfect arena to gain respect, connections, and influence trends.
GETA ltd understands perfectly what professionals on the road need in their accommodation – affordable rates that fit your budget, a favourable location and decent access to local transportation. We offer hotel accommodation for trade fairs that meets all these criteria and we do it in just one business day. It's easy and affordable no matter what budget you have. It is the only way to enjoy business travel. You are first to discover hotels close to the Messe Düsseldorf at exclusive rates. We cater to groups of all sizes.
Why Your Visit Is Worth It
One of the defining features of K MESSE is just how massive of an event it is. You do not have numbers as big as these anywhere else in the speciality field of plastics, polymers, and rubber. It is the perfect opportunity to leverage any social interaction for brand recognition and partnerships. Here are the statistics from the last edition:
3200+ international exhibitors from 61 showcased at the event;

232,000+ international trade visitors made the trip;

173,000+ square metres of exhibition space used.
Industry Relevance
Proudly named as the world's largest trade for plastics and rubber, K MESSE is also among the longest-running events in the world, with the first edition held in 1952. Back then, the exhibitors numbered just 270 – a long way from its current size and program. Editions are spaced out every three years and always held in Düsseldorf. K MESSE presents the full value chain under one roof as product categories include machines and equipment for the plastics and rubber industry, raw materials and auxiliaries, semi-finished products and technical parts made of plastic and rubber. With the process chain showcased in such detail, it is impossible not to meet with buyers and other manufacturers that can strengthen your positions on the global market. The trade fair is home to decision-makers.
Who Are You Going to Meet?
As a world leader, K MESSE certainly opens doors to new markets for exhibitors. The trade fair is still mostly geared towards the bigger markets in Europe and Eurasia. The countries with largest numbers include Germany, Italy, Austria, Turkey, the Netherlands, Switzerland and France. The USA has become a frequent, growing participant in the trade fair for several years. We also have to mention the rise in importance of Asian markets. The number of companies and buyers from Asian countries has been considerably growing. China, Taiwan, India, South Korea and Japan are the countries who have reshaped the narratives and opened trade channels across Central and Far East Asia.
You can see the globalisation of K MESSE over the years. Back in 1972, only 24% of all visitors were foreign nationals, which is not bad for the very first edition. Towards 2016, the percentage has risen to 71%. This means that exhibitors can secure international positions freely and generate high-quality sales leads.
They have a perfect reason to come – the quality of exhibitors. First, it goes without saying that K MESSE has a product range that's unbeatable. As a result, it's the perfect one-stop shop for serious buyers. They come to see the best companies – Milliken, Wittmann Group, Kautex Group, Ravago, Fluorseals and the NOVA Chemicals Corporation.
Now let's take a look at the profile of trade visitors. Rubbers and plastics are widely used in every single major industry. Whether you're in packaging and distributions, vehicle construction, electro technologies, aerospace, medical technology, agriculture, sports, craft, energy technology or ICT, you need to find the right suppliers for production. K MESSE is then the perfect B2B platform for suppliers to diversify their revenue streams. Another well-represented segment is the experts and professionals directly involved with plastic product manufacturing, the chemical industry and rubber manufacturing and processing.
Last but not least we have to talk about skilled workers. K MESSE is a perfect introduction to how the industry works. You'll see a lot of students and newcomers come to check out universities and technical colleges.
The Additional Value of Attendance
The future of plastics and rubber comes first for K MESSE. It's why newcomers with fresh ideas are encouraged to showcase their groundbreaking products and technologies. The START-UP ZONE is open to young, creative and flexible start-ups, which have been in operation for fewer than 10 years. The presentation area allows for companies to educate the audience on their offering and meet with the right kind of investors. What exhibitors can look forward to is networking with international, high-calibre experts, who can boost their sales and connections across the world. In 2022, the companies you can see include names like Plastship, HEALIX, HAGE 3D and ENLYZE.
Each edition of K MESSE has its specific themes, which give structure and a clear direction for the exhibitors and trade visitors. For instance, the 2022 rendition featured the core themes of climate protection, circular economy and digitalisation. Discussions of automation and sustainability have been leading for a while now, and the industry is in the right place to pursue innovations in all three areas.
Past editions
K MESSE 2022
19.10.2022 - 26.10.2022
70%
of visitors were from abroad
70%
of visitors represented top or middle management
98%
of visitors achieved their goals
K MESSE 2019
16.10.2019 - 23.10.2019
173,00
SQ M of Exhibition Area
K MESSE 2016
19.10.2016 - 26.10.2016
173,00
SQ M of Exhibition Area
How to get to K MESSE

On Foot
from Dusseldorf Hbf is 1h 30 min walk or 30 min with a bicycle
1h 5 min with a walk or 25 min with a bike

By Car
from Dusseldorf Hauptbahnhof the ride will take you 30 min (~9 km)
from the airport there are only 15 to 20 min (~9km)

By Public Transport
From the Dusseldorf Central Station U-Bahn Nr U78 will get you there for 26 min
From Dusseldorf International Airport to Messeplatz you need to change transport with either of this 3 options:
- From Airpot Terminals A/B/C: 6 stops with Bus 760 to Freiligrathplatz and then U78 to MERKUR SPIEL-ARENA/Messe Nord and within 7 min walking distance you will reach the Messe*
- SB51 from Flughafen Terminal A/B/C to Theodor-Heuss-Brücke and then with U78 to MERKUR SPIEL-ARENA/Messe Nord and within walking distance you will reach the Messe*
- from Terminals A/B/C take bus 721 for 6 stops to 'Am Hain', transfer to bus 722 for another 4 stops to Messe Congress Center and within walking distance you will reach the Messe*
* every choice will take you from 30 to 40 min