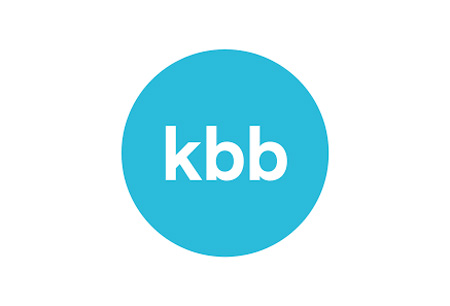 kbb Birmingham
Birmingham, UK
Book Hotel Online for kbb Birmingham
Book Now
Event Update
The 2024 edition of kbb Birmingham will be held between the dates of 03.03.2024 and 06.03.2024. The NEC Birmingham will serve as the hosting location for the live trade fair. At present, the United Kingdom does not have travel restrictions or event venue safety measures in place. However, attendees should note that it is highly recommendable that they wear face masks in indoor spaces.
A Brief Overview of kbb Birmingham
Discover the hottest trends in the kitchen, bedroom, and bathroom sector at kbb Birmingham and seek out qualified buyers. The international trade fair brings the biggest companies in the world to launch products and set the look for the next two years. Join industry giants and position your top products next to the very best. Full of product launches, networking and insights, kbb Birmingham is the premiere procurement platform in the UK.
The upcoming edition of kbb Birmingham in 2024 is set to bring in thousands of trade visitors. All the more reason to book hotels close to the NEC as soon as possible. GETA ltd knows all the good deals in Birmingham and makes sure you don't spend a small fortune on your hotel reservations. We've sent thousands of exhibitors all over the world and know how to plan the perfect business trip. In addition to accommodation for exhibitions, GETA ltd organises airport transfers, secures rent-a-cars and books meeting facilities ahead of time. Large groups are welcome, and we work with budgets of all sizes.
Why Is Your Visit Worth It?
kbb Birmingham sets the trends and influences consumer behaviour. Adding your brand to the rest translates to high sales numbers on the very first day. The trade show is where you come to debut new products and strengthen relationships with current partners. Many companies wait until kbb Birmingham comes along to schedule a product launch.
The numbers make the decision to exhibit at kbb Birmingham obvious:
200+ international exhibitors
12,500+ international trade visitors
exhibitors are projected to earn £165k in sales in the next 12 months
Industry Relevance
Since 1987, kbb Birmingham has been the go-to meeting place for manufacturers and buyers in the kitchen, bedroom and bathroom sectors. For over three decades, the trade show has made waves and shaped the design trends not just in the UK but across Europe. Editions arrive every two years at the NEC in Birmingham. kbb Birmingham leads the way when it comes to design and product innovation and guides supply to demand in a friendly, dynamic environment. You're able to meet and pitch your products to retail, design and development buyers.
What cements kbb Birmingham's longevity and success is the broad assortment of products that are on display. You have every related product group necessary to build a functioning kitchen, bedroom and bathroom. These would be architectural details, finishing, equipment, components, décor, fixtures & fittings, fabric & wallcoverings, construction & building, furniture, heating, hard materials, lighting and technology. Buyers have no real reason to attend any other show when they can do all their shopping in one place only. That's the show's greatest strength.
Who Are You Going to Meet?
The lineup of exhibiting brands is impressive and all the more reason to invest in a booth at the show. The exhibitor list for kbb Birmingham normally features household names like Electrolux, Acquabella, Samsung Electronics, Scavolini Spa, Sottini, Cambria, Formica, Hettich, Kaelo, Bora Holding, Haier Appliances, The Marble Group and Bosch. In company like this, you're guaranteed to meet with the right buyer looking to source new suppliers.
kbb Birmingham captures the entire UK market, but it's now become a global event. Exhibitors travel from all over Europe (Italy, Switzerland, Austria, Hungary, Germany, Denmark, Ireland and Spain). Over the past twenty years, organisers report a steady rise in companies from China, Hong Kong, Taiwan, Türkiye and the United States making the point to attend.
Organisers report a high level of satisfaction with the trade fair. In terms of visibility, 75% of all exhibitors shared they felt they boosted brand awareness. Some 80% reported they met their goals and 86% expressed their satisfaction with the quality of visitors they received to their stands.
Over a third of trade visitors come from the retail world – independent retailers, online retailers, DIY merchant retailers, multiple retailers. They are then followed by interior designers, architects, property developers, house builders, installers and other skilled workers. It's important to note that the audience is mostly made up of visitors that operate at the level of owners, directors and CEOs (46%), then followed by owners, proprietors, VPs, directors and all C-level executives. This makes sure that you communicate only with the right kind of buyers.
Additional Value of Attending
Exhibiting at kbb Birmingham comes with access to all the relevant information out there. You'll have all the breaking headlines, reports and updates that matter delivered to you all year round via the online newsletter. Organisers do a fine job of curating the information that's most helpful to your business, which you receive in your mail. The KBB sector experiences a lot of changes in a short amount of time, so it's best not to miss out on these priceless insights.
Trade visitors come to purchase, but stay to find out the winners of the Innovation Awards. Ten finalists battle it out to win the highly respected Judges' Choice, which highlights impeccable work across a variety of technical criteria. The judging panel for 2022 included Amanda Hughes (Architect & Interior Design Liaison at Blum), Richard Hibbert (KBSA Chairperson, Lindsey Rendall - BIID President), Katrina Burroughs (Design Journalist for The Times), Andy Davies (Managing Editor of kbbReview) and Andy Bishop (Creative Director of kbb Birmingham).
The audience can also participate and vote on their favourite product for the People's Choice award and the final award is for Best Sustainable Design. This last category inspires companies to create products made to last using greener materials and technologies to achieve results.
The Outlook for 2024
kbb Birmingham 2022 was a stellar year for the show as it provided the professional community a place to meet face to face since the pandemic started. Reception has been positive and organisers are pleased with exhibitor response. 72% of exhibitors confirmed their return to the show in 2024 during the 2020 edition, which sends a strong signal that kbb Birmingham is here to stay. Live trade fairs are not going anywhere any time soon.
Past editions
kbb Birmingham 2022
06.03.2022 - 09.03.2022
How to get to kbb Birmingham

On Foot
from Birmingham Airport is 22 min walk

By Car
from Grand Central Metro Station Birmingham is 22 min car drive
from Birmingham Airport is 2 min drive

By Public Transport
from Grand Central Metro Station Birmingham take a train to the aiport and from there you have additional 22 min walk