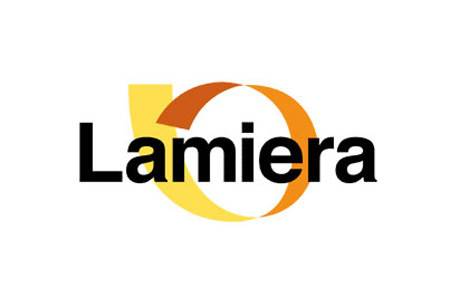 LAMIERA
Milan, Italy
A Brief Overview of LAMIERA
In the sheet metal industry, LAMIERA delivers the definitive overview of breakthroughs, product innovations and solutions. Business, knowledge and exciting advancements all meet together to form an impactful show that keeps industrial professional communities satisfied. The trade fair is an unstoppable procurement platform focused on the European South and opens the borders to the thriving Italian market. Keep your fingers on emerging trends and connect with key buyers.
Plan the perfect trip to Milan with GETA ltd. We're your guide to the top hotels in the city and work with you to book the best accommodation for LAMIERA. Hotels close to Fiera Milano are always in high demand and sell out first. Give us a call as soon as possible and have the best pick hotel deals and discounts. Business travel should not cost a small fortune. We accommodate all budgets and regularly work with groups of as many as twenty people. You get quality and savings with a top location near the exhibition centre. GETA ltd takes good care of you from the moment you land. Do you need to rent a car? Or arrange an airport transfer? You've got it.
Why Your Visit Is Worth It?
LAMIERA creates ample opportunities to establish a presence in the Italian market and generate qualified sales leads. The trade fair serves as a discovery tool for buyers and operators. Exhibiting translates to brand awareness and strategic contacts across several industries. It's not uncommon to see exhibitors time product releases during an edition to generate buzz and early sales. You're guaranteed to earn back every cent you've put into exhibiting.
The latest post-pandemic edition performed exceptionally well:
350 international companies
19,000 international trade visitors
12% of visitors are foreign buyers
40,000 sq. metres of exhibition space
Industry Relevance
Since its inception in 1990, LAMIERA has been playing a vital role in the sheet metal industry. Held every two years at Fiera Milano in Milan, Italy, LAMIERA is the only event in Italy dedicated to the sheet metal field and presents trade visitors with first-rate opportunities to network and close lucrative deals. With each edition, LAMIERA has grown in terms of size, exhibitors, and product offerings. It's not a surprise to learn that the trade fair has expanded beyond the Italian market.
The relocation of LAMIERA to Milan has no doubt strengthened its position in the international scene, attracting new exhibitors from around the world. Exhibitors at LAMIERA include big and small, Italian and foreign manufacturers, specialised in the production of complex industrial plants and automated systems, as well as companies focused on manufacturing stand-alone machines and technologies for traditional factories.
The exhibition features a range of technologies for laser cutting, welding, and surface treatment. Visitors can also explore a comprehensive range of presses, dies, and moulds, machines, and tools, equipment for structural work, and fastener systems. The exhibition is not limited to tube and plate machining but also covers innovative materials machining. In addition, a special area is dedicated to the solutions of Industry 4.0 for the digital factory and the world of robotics and integrators.
Currently the entire product portfolio revolves around six major themes, which have their own distinct and designated area:
FABBRICAFUTURA: (Automation, robotics and digitalization of production processes; software and technologies for connectivity, data analysis and security)
SALDATECH: (Welding machines and equipment, robots and consumables)
FASTENER INDUSTRY: (screws, bolts, fastening and clamping systems)
TTS-WORLD OF HEAT AND SURFACE TREATMENTS: (Machines, systems & consumables, focused on pre- and post-production treatments)
METROLOGY & TESTING: (Measuring instruments, testing machines, artificial vision, quality control)
BLECH ITALY SERVICE: (Technical subcontracting and services for the industry of the sector are in the limelight of Blech Italy Service.)
The conference at LAMIERA provides an opportunity for professionals in the sheet metal industry to learn about the upcoming trends and make professional contacts between regions. Experts from all Italian regions and more than 70 countries participate in the exhibition, making it a truly international event. With a focus on innovation and technology, LAMIERA serves as a platform for companies to showcase their products, exchange ideas, and explore new business opportunities.
Who Are You Going to Meet?
LAMIERA has truly established itself a must-attend event for anyone in the sheet metal industry and the potential to source new suppliers and introduce yourself to the right kind of partners is very promising. With its international reach, comprehensive range of products and services on display, it is the perfect platform for buyers to do market research and make purchases.
Around 85% of trade visitors are involved in purchasing decisions. The biggest groups here feature senior representatives working in production as well as top management and CEOs. These are then followed by representatives of purchasing departments, sales & marketing, design, engineering and R&D. Their chief motivation for attending is to receive an in-depth overview of products and trends, and place orders.
When it comes to industry backgrounds, LAMIERA truly shines as a cross-sector event as you'll pitch your products to buyers working in the following industries:
industrial machinery
subcontracting
automotive and transport
engineering and design
furnishings and appliances
materials and building
chemicals, pharmaceuticals and medical products
electronics, telecommunication and information technology
energy
aeronautics and aerospace
The companies that regularly exhibit at LAMIERA include names such as Savagnini, Gasparini, AMADA, FICEP, Hymson Italy, Prima Power, Tecnorobot, WARCOM, ZANI & REA Robotics.
Additional Value of Attending
LAMIERA organisers are hard at work to increase the scope of foreign visitors at the trade fair. In 2023, these efforts take the form of the ITA/UCIMU Initiative, which invites qualified delegations of foreign end-users and journalists selected by ICE-Italian Trade Agency. The goal is to expand the spectrum of operators visiting LAMIERA and one of the tools to achieve this is the promotional plan in specialist press magazines and websites of the target countries. The presence of qualified end-users from abroad will increase the number of contacts that exhibitors may activate during the four exhibition days.
Past editions
LAMIERA 2023
10.05.2023 - 13.05.2023
27%
of exhibitors were from abroad
LAMIERA 2022
18.05.2022 - 21.05.2022
27%
of exhibiors were from abroad
LAMIERA 2019
15.05.2019 - 18.05.2019
LAMIERA 2017
17.05.2017 - 20.05.2017
How to get to LAMIERA

On Foot
from Milan Central Station is an hour and 15 mibn walk (6km)

By Car
from Milan Central Station is an 20 min drive (5.8 km)
from Malpensa Airport = 34 min (46.2km)

By Public Transport
from Milan Central Station take M2 fro 3 stops to Garibaldi FS then change to M5 for another 6 stops to Portello Station
from Malpensa Airport walk 11 min to the nearest Station "Aéroport de Milan Malpensa T1" and take train R28 for 7 stops to Stazione Milano Porta Garibaldi woch will take you about 42 min total. From here go to the metro station Garibaldi FS and take M5 for 6 stops to Portello Station