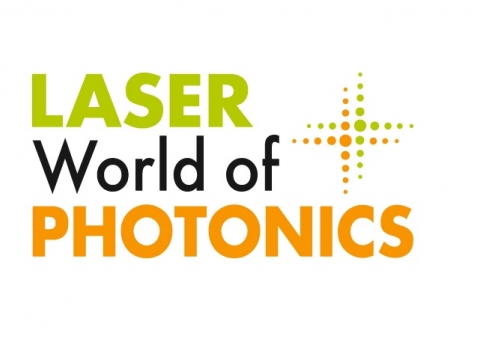 LASER World of PHOTONICS
Munich, Germany
Book Hotel Online for LASER World of PHOTONICS
Book Now
Event Update
LASER World of PHOTONICS 2025 will be held as a live trade show. Messe Munich will serve as the hosting location for the trade fair between 24.06.2025 and 27.06.2025. At present, Germany does not have domestic safety restrictions pertaining to Covid-19. Yet, attendees will be highly encouraged to wear FFP2 face masks in indoor areas, maintain a safe distance of 1.5 metres and perform regular hand sanitation. Participants should also note that they will not be required to show 3G admission documentation upon arrival in Germany.
A Brief Overview of LASER World of PHOTONICS
Every summer, LASER World of PHOTONICS turns Munich, Germany into the capital city for the photonics industry on the territory of Europe. The international trade fair is the first place where new components, systems and applications of photonics hit the market, making it the go-to event for buyers, experts and engineers to source new solutions in the fields of optical technologies, bio-photonics and optoelectronics. Ground-breaking exhibitors line up and the interest in the developments in the field have cultivated a large, devoted audience, who want a solid investment.
Book hotels close to Messe Munich ahead of time to enjoy lower costs. GETA ltd knows the best hotel rates in Munich and selects the top offers for your budget. We believe business travels should be affordable. Do you need low-cost accommodation? Our team is happy to help you find exactly what you know. Groups of twenty and more people are also welcome. You can have your hotel reservation for LASER World of PHOTONICS done in just one business day. Our associates are here to help you during your business trip. Take a look at all the additional travel services we provide in addition to hotel accommodation for trade shows.
Why Your Visit Is Worth It?
LASER World of PHOTONICS opens new markets to you. You're able to contact potential buyers from far away easily, which makes all expenses to attend worth it. Everyone attends in order to do business and you're guaranteed to fly home with a large list of sales leads. It's a common practice to wait to release new products at LASER World of PHOTONICS, because it's the most direct way to advertise to a wider audience and receive thorough press during the show. The latest live edition registered solid numbers despite the pandemic:
900+ international exhibitors from 30+ countries;

15,000+ international trade visitors;

39% of visitors were foreign nationals
Industry Relevance
Open only to industry insiders, LASER World of PHOTONICS has been the leading meeting place for industrial companies and scientists in the field of lasers and optoelectronics since 1973. Editions take place every two years and are held at Messe München. The program allows you to focus on both professional networking and business dealings as well as attending seminars, workshops and key talks from the luminaries in the field.
The product categories are numerous - laser devices, laser protection, LEDs, measuring systems, microscopy, sensor technology, test equipment, production technology for optics, biophotonics and medical technology, lighting and energy, optical information and communication, imaging and more. Fact is that despite the pandemic, the photonics industry is expanding and forecasts are showing a steep incline. For Germany alone, the average annual growth will cross six percent and total sales will reach almost 60 billion euros by 2025.
LASER World of PHOTONICS creates a lot of opportunities for companies to seize opportunities for growth and new business contacts. The trade show has expanded significantly and introduced a whole sub-show situated in its own hall – World of QUANTUM. This mini-event focuses on the current state of quantum technology and is a meeting place for science, industry and users. Here, you'll learn about research findings and get a good idea about sample applications of this future technology. The very first edition was held in 2022 in collaboration with IBM Quantum and the German Federal Ministry of Education and Research and garnered great reviews from exhibitors and visitors alike.
Who Are You Going to Meet?
Since you're invested in growing your company's influence and reach, it's only fair to break down who is going to LASER World of PHOTONICS. The good news is that the trade fair is only growing more international with over 50% of trade visitors being foreign nationals prior to the pandemic. Now that the trade show has returned, the number is slightly less – 39% – but that's to be expected since there are restrictions on international travel. But the level of internationality will definitely start climbing again.
In a geographic sense, you have a strong concentration from European Union countries, but there's a strong presence from Asia and Northern America. The countries with the most exhibitors except for Germany are the U.S., France, Great Britain and Northern Ireland, Switzerland, China, Canada, Lithuania, the Netherlands, Finland and Japan. As far as visitors go, Israel and the US are leaders in the level of presence it showcases.
Trade visitors come from numerous backgrounds – electrical engineering, precision mechanics, tool manufacture, chemistry, pharmacy and biotechnology, and the automotive industry.
Additional Value of Attending
The biggest selling point of the trade show outside its value as a cross-border procurement platform is the information programme. The most important out of all is the World of Photonics Congress, which offers five different streams of presentations and talks at once. These are CLEO® / Europe, Lasers in Manufacturing (LiM 2021), Digital Optical Technologies, Optical Metrology and the European Conferences on Biomedical Optics (ECBO). Each conference hosts a remarkable lineup of speakers occupying high roles in their companies, associations and institutions.
Of course, there are many other events to take advantage of like the Career Center, which helps new graduates and professionals find their next job and receive professional advice. The Job Board lists all potential vacancies, trainee and internship offers from our exhibiting companies. The added benefit is that you'll be able to meet with all potential employers in one place. For exhibitors, this is the best possible way to sign up fresh talent to your team. In addition, you can schedule meetings with HR professionals to learn more about what opportunities there are for you and possible career paths.
Past editions
LASER World of PHOTONICS 2023
27.06.2023 - 30.06.2023
66%
of exhibitors were from abroad
55%
of visitors were from abroad
LASER World of PHOTONICS 2022
26.04.2022 - 29.04.2022
60%
of visitors attended debut World of Quantum
90+%
of visitors were enthusiastic about debut World of Quantum
LASER World of PHOTONICS 2019
24.06.2019 - 27.06.2019
42,000
SQ M of Exhibition Area
LASER WORLD OF PHOTONICS 2017
26.06.2017 - 29.06.2017
42,000
SQ M of Exhibition Area
LASER WORLD OF PHOTONICS 2015
22.06.2015 - 25.06.2015
42,000
SQ M of Exhibition Area
How to get to LASER World of PHOTONICS

On Foot
45 min Bike ride from HBF

By Car
From Munich HBF ~30 min
From Munich International Aiport - 30 min

By Public Transport
From Munich HBF with U2 (13 stops) for 23 min to Station Messestadt West
From Munich International Aiport - S8 to Munich Daglfing Station /1 min transfer to Daglfing Bahnhof Ost/ and then with bus 183 to Messestadt West ~ 55 min