LASER World of PHOTONICS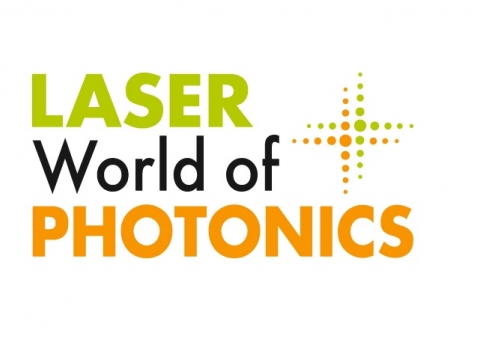 LASER World of PHOTONICS
Germany , Munich
Book Online for LASER World of PHOTONICS
Book Now
Event Update
LASER World of PHOTONICS 2023 will be held as a live trade show between 27.06.2023 and 30.06.2023. Messe Munich will serve as the hosting location for the trade fair. At present, Germany does not have domestic safety restrictions pertaining to Covid-19. Yet, attendees will be highly encouraged to wear FFP2 face masks in indoor areas, maintain a safe distance of 1.5 metres and perform regular hand sanitation. Participants should also note that due to the travel restrictions, they will have to present upon arrival in Germany 3G entry documentation.

A Brief Overview of LASER World of PHOTONICS
LASER World of PHOTONICS arrives in Munich, Germany, to showcase how far the laser and photonics industry have come. The trade fair attracts professionals, experts and engineers from around the globe to celebrate and showcase the latest technological leaps and advances in the fields of optical technologies, biophotonics and optoelectronics. Ground-breaking exhibitors line up and the interest in the developments in the field have cultivated a large, devoted audience, who want a solid investment.
Book accommodation for exhibitions is a simple process, when you have GETA ltd providing you with the best hotel offers in the city of Munich. Send in your specifications and you receive a hotel room, which fits your budget and sits near LASER World of PHOTONICS at Messe Munich. One short commute and you will be the first during the four days of the event. Our hotel service is flexible and aimed at companies of all sizes.
Why Your Visit Is Worth It
LASER World of PHOTONICS is not only good for business, but also good for your detailed knowledge of the industry as it's both a commercial and an information platform at the same time. We bring you the knowledge and the facts from last edition:
1200+ international exhibitors from 40+ countries showcased at the event;
32,000+ international trade visitors from 70+ countries made the trip;
55,000 square metres of exhibition space used;
5600 congress and application panels participants;
3,000 congress lectures and presentations
Industry Relevance
Open only to industry insiders, LASER World of PHOTONICS has been the leading meeting place for industrial companies and scientists in the field of lasers and optoelectronics since 1973. Editions take place every two years and are held at Messe München. The program allows you to focus on both professional networking and business dealings as well as attending seminars, workshops and key talks from the luminaries in the field. The product categories are numerous - laser devices, laser protection, LEDs, measuring systems, microscopy, sensor technology, test equipment, production technology for optics, biophotonics and medical technology, lighting and energy, optical information and communication, imaging and more.
Who Are You Going to Meet?
Since you're invested in growing your company's influence and reach, it's only fair to break down who is going to LASER World of PHOTONICS. The good news is that the trade fair is only growing more international with over 50% of trade visitors being foreign nationals. In a geographic sense, you have a strong concentration from European Union countries like France, Italy, the UK, Austria and Spain, but there's a strong presence from Asia and Northern America with China, the USA, Japan and the Russian Federation. Now it's time to look at industry and sector breakdown. Trade visitors come from numerous backgrounds – electrical engineering, precision mechanics, tool manufacture, chemistry, pharmacy and biotechnology, and the automotive industry.
Past editions
LASER World of PHOTONICS 2022
26.04.2022 - 29.04.2022
LASER World of PHOTONICS 2019
24.06.2019 - 27.06.2019
42,000
SQ M of Exhibition Area
LASER WORLD OF PHOTONICS 2017
26.06.2017 - 29.06.2017
42,000
SQ M of Exhibition Area
LASER WORLD OF PHOTONICS 2015
22.06.2015 - 25.06.2015
42,000
SQ M of Exhibition Area
How to get to LASER World of PHOTONICS

On Foot
45 min Bike ride from HBF

By Car
From Munich HBF ~30 min
From Munich International Aiport - 30 min

By Public Transport
From Munich HBF with U2 (13 stops) for 23 min to Station Messestadt West
From Munich International Aiport - S8 to Munich Daglfing Station /1 min transfer to Daglfing Bahnhof Ost/ and then with bus 183 to Messestadt West ~ 55 min
Hotels
Venue