Light + Building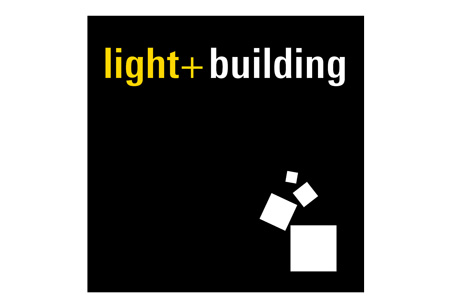 Light + Building
Germany , Frankfurt am Main
Book Online for Light + Building
Book Now
Coronavirus Event and Venue Setting Update
The 2022 edition of Light + Building has been postponed. The event has been postponed due to current pandemic complications, including travel bans. The trade fair will be driving the future of the lighting and building services industry from 2.10.2022 to 6.10.2022 as a face-to-face exposition. The international trade fair will be held at the Messe Frankfurt in Frankfurt, Germany.
Organisers have announced protecting visitor health and safety is their top priority. As a result, the venue will feature the latest Covid-19 prevention measures, including the following:
Before entering, participants must present 3G entry documents. Negative test results that are less than 48 hours old are examples of such documents. They can also present proof of recovery or immunisation passports as an alternative.
Indoor spaces, such as exhibition halls, require the use of masks.
At all times, participants must maintain a safe distance of 1.5 meters.
All attendees must keep their hands clean at all times. They can use the disinfection stations in the restrooms and near the entrances for this purpose.
Attendees should also be aware that they must present 3G documents when entering German territory, such as airports.
A Brief Overview of LIGHT + BUILDING
Light + Building is the premier event organized for representatives of the lighting and building industries to tackle the ecological and economic challenges that lay ahead and also present the newest technologies that will revolutionize the industries on a global scale. The international trade fair is the premier platform for design and innovation, and home to the strides made in intelligent building manufacture. Held in Frankfurt, Germany, it's an event of a high caliber that should not be missed!
GETA ltd works with travelling businesspeople and has a database filled with suitable hotel options in Frankfurt that satisfy your needs. You check in a room that sits close to Messe Frankfurt to ensure easy commute during your work trip. The hotel accommodation for trade fairs is tailored to your individual taste and budget, so you get the best possible matchup. Leave your business travel booking to our capable team and enjoy the rich programming at Light + Building.
Why Your Visit Is Worth It
You won't make a mistake to direct your ambition towards Light + Building, because it's the best possible platform to work towards greater brand recognition and international sales. There's no denying it's the biggest event for its industry, which means everyone's going to exhibit. Case in point, here are the numbers from last edition:
2700+ international exhibitors from 55 countries showcased at the event;
220,000+ international trade visitors from 160 countries made the trip;
256,000+ square metres of exhibition space used.
Industry Relevance
Light + Building has two decades under its belt as the brand was found in 2000 and editions are scheduled every two years. The international trade fair positions itself at the intersection of the lighting, electrical engineering, building automation, and civil-engineering software sectors, and this has contributed to its spectacular rise in popularity and size.
It's here in Frankfurt that you see the most cutting-edge concepts take shape and the next generation of technology make its debut. The product portfolio consists of electronic components, façade technology, glazing, lamps, LED lighting, air-conditioning, broadband distribution technology, daylight technology, ventilation systems, photovoltaic systems and reception antennae. All these products and design become fully alive when you see them in the shows and presentations at Emotion @ Light + Building.
Who Are You Going to Meet?
Investors, architects, engineers, planners, operators as well as wholesale and retail suppliers make it a point to attend Light + Building and for good reason. As we have already established, it's a platform where you can inform yourself about everything concerning the industry, and negotiate smart deals in numerous regions. The trade fair is decidedly international with a strong presence from China, Italy, the Netherlands, France, Switzerland, the UK, Belgium, Russia, India, Finland, Korea, Austria, Switzerland, Spain, Sweden and Ukraine. We also want to emphasize that out of all the exhibitors to showcase last edition, over 1900 came from outside Germany.
Past editions
Light + Building 2020
27.09.2020 - 02.10.2020
Cancelled because of COVID 19
LIGHT + BUILDING 2018
18.03.2018 - 23.03.2018
256,400
SQ M of Exhibition Area
LIGHT + BUILDING 2016
13.03.2016 - 18.03.2016
210,000
SQ M of Exhibition Area
How to get to Light + Building

On Foot
From Hauptbahnhof - 20 min
From Fnakfurt Aiport - 35 min with a bike

By Car
From Frankfurt Main Station - 10 min
From Frankfurt Airport - 20 min

By Public Transport
From HBF S-Bahns with numbers 3, 4, 5 or 6 will all get you to Messe Frankfurt for 11 min
From Frankfurt Airport with ICE, S8 or S9 for 35 min to HBF and then S3, S4, S5 or S6 for 11 min
Hotels
Venue