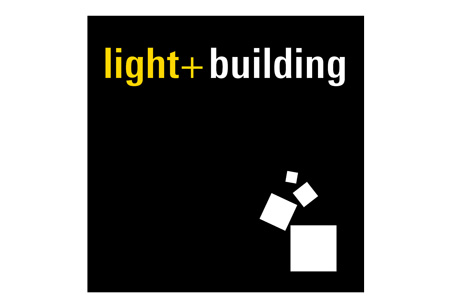 Light + Building
Frankfurt am Main, Germany
Book Hotel Online for Light + Building
Book Now
Event and Venue Setting Update
The 2024 edition of Light + Building will be driving the future of the lighting and building services industry from 03.03.2024 to 08.03.2024 as a face-to-face exposition. The international trade fair will be held at the Messe Frankfurt in Frankfurt, Germany. The venue will not include Covid-19 safety measures due to the country removing its pandemic-related restrictions. Organisers have stated that they will continue to monitor the situation and adapt safety policies as needed.
A Brief Overview of LIGHT + BUILDING
Light + Building is the premier event organised for representatives of the lighting and building industries to tackle the ecological and economic challenges that lay ahead and also present the newest technologies that will revolutionise the industries on a global scale. The international trade fair is the premier platform for design and innovation, and home to the strides made in intelligent building manufacture. Held in Frankfurt, Germany, it's an event of a high calibre that should not be missed!
GETA ltd works with travelling businesspeople and has a database filled with suitable hotel options in Frankfurt that satisfy your needs. You check in a room that sits close to Messe Frankfurt to ensure an easy commute during your work trip. The hotel accommodation for trade fairs is tailored to your individual taste and budget, so you get the best possible matchup. Leave your business travel booking to our capable team and enjoy the rich programming at Light + Building.
Why Your Visit Is Worth It?
The business opportunities at Light + Building are numerous from the quality of companies that already exhibit to the calibre of visitors that attend. You won't make a mistake to establish yourself here and any costs associated with exhibiting are quickly compensated with brand recognition and international sales. Light + Building is the best possible platform to work towards a greater reach internationally. As a leader, Light + Building commands a lot of attention.
Case in point, here are the numbers from last edition in 2018:
2700+ international exhibitors from 55 countries showcased at the event;

220,000+ international trade visitors from 160 countries made the trip;

256,000+ square metres of exhibition space used;

41% of visitors were at Light + Building for the first time;

31% of visitors have full decision power in making purchases;
Industry Relevance
Light + Building has been running successfully for two decades as the brand was founded in 2000. In that time, the international trade fair has shaped the future of construction and lighting. Every two years, exhibitors get to present the next generation of lighting, electrical engineering, building automation and civil-engineering software.
Messe Frankfurt becomes home to the full value chain of products, equipment and services – LED lighting, air-conditioning, broadband distribution technology, daylight technology, ventilation systems, photovoltaic systems, electronic components, façade technology and glazing. This creates the perfect environment for buyers to research new products and place purchases. It's truly the one-stop shop for all lighting and building solutions.
Who Are You Going to Meet?
Light + Building is a multi-sector trade fair, which means you'll meet with visitors from different professional backgrounds. The biggest groups include skilled trades, the manufacturing industry, engineering, planning and architect offices, wholesale and foreign trade, and retail trade. As we have already established, Light + Building is the best platform to inform buyers about every trend and new release on the market. Product launches are incredibly potent.
This is because there's quite a lot of decision makers in the audience. Most trade visitors have the final say in making purchases, and they're there to source new suppliers. They're followed by company representatives, who have co-decisive and advisory roles in their companies. Overall, you get to network with professionals working in business, company and enterprise management; sales and distribution; repair and maintenance; research, development and design; and manufacturing, production and quality control.
Exhibitors can also hope to break into faraway markets, because Light + Building is widely popular across the entire world. In fact, over half of all visitors flew in from other European countries, the Americas, Asia and Africa. Here's a sample of the countries with the largest number of visitors: China, Italy, the Netherlands, France, Switzerland, the UK, Belgium, Russia, India, Finland, Korea, Austria, Switzerland, Spain, Sweden and Ukraine.
As a result, you can hope to reach for the widest audience possible and diversify your income stream. Many companies successfully use Light + Building to build publicity around their products and boost early sales numbers.
The Additional Value from Attendance
Light + Building seeks to inform and educate. Organisers are keen to invite top experts to discuss their particular expertise. The Building Technology Experts podcast delivers on that promise and creates value throughout the whole year. You'll hear from guests like Christine Lemaitre, Jochen Sauer, Alexander Wilm and Christian Schlicht on industry pain points and possibilities for growth and innovation.
Each edition is organised around several top themes, which influence everything from what new technologies and solutions receive the most publicity to what you can expect in the information programme. For 2022, organisers have selected Green Deal & Sustainability, Light & Design, and Electrification & Digitalisation. These will be the pillars, around which everything else will be structured, and they reflect the move towards sustainable practices. As digitalisation and the IoT movement pick up speed, demands surrounding energy saving and energy efficiency are growing. Learn all about the future of ecological and recycled building materials, the use of renewable energies and automated building technology, and how their successful application will help us all reach climate targets.
Past editions
Light + Building 2022
02.10.2022 - 06.10.2022
55%
of visitors were from abroad
Light + Building 2020
27.09.2020 - 02.10.2020
Cancelled because of COVID 19
LIGHT + BUILDING 2018
18.03.2018 - 23.03.2018
256,400
SQ M of Exhibition Area
LIGHT + BUILDING 2016
13.03.2016 - 18.03.2016
210,000
SQ M of Exhibition Area
How to get to Light + Building

On Foot
From Hauptbahnhof - 20 min
From Frankfurt Airport – 35 min with a bike

By Car
From Frankfurt Main Station - 10 min
From Frankfurt Airport - 20 min

By Public Transport
From HBF S-Bahns with numbers 3, 4, 5 or 6 will all get you to Messe Frankfurt for 11 min
From Frankfurt Airport with ICE, S8 or S9 for 35 min to HBF and then S3, S4, S5 or S6 for 11 min