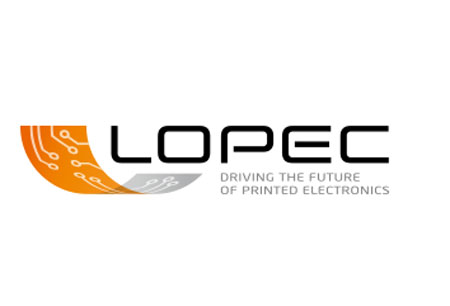 LOPEC
Munich, Germany
Event Update
The 2024 edition of LOPEC will take place in Messe Munich as a face-to-face trade exhibition. The event will be hosted between the dates of 05.03.2024 and 07.03.2024. The venue will not have the latest Covid-19 safety measures in place. This is because of the lifting of the country's pandemic-related restrictions.
A Brief Overview of LOPEC
LOPEC is held in Munich, Germany for three days with activities. The exhibition and conference combination prides itself in being one of the most important events in the electronics sector. It's the best source of innovations in printed electronics and groundbreaking research being done in the field. From science to organic sensors for temperature and humidity measurements, you're in the right place to find a comprehensive overview and meet with the right audience.
The upcoming 2024 edition of LOPEC is expected to bring in thousands of visitors to Munich so be quick to book your hotel rooms. GETA ltd is a veteran provider of hotel accommodation for trade fairs and our network of hotels across Munich is large. We work just as easily with groups of over twenty people as we do with solo travellers. All budgets are welcome. GETA ltd always sends the most affordable hotel rates during LOPEC and positions you within minutes from ICM Internationales Congress Center in Munich. Our team makes sure you make savings and minimise commuting.
Hotel reservations are just one of the many travel services we offer! You can count on us to provide rent-a-cars, build your exhibition stand and organise your airport transfers.
Why Your Visit Is Worth It
LOPEC opens doors to smaller and middle-sized companies, who otherwise would have a harder time reaching international markets. Not to mention just how influential the buyers that attend are. An exhibition booth at LOPEC places you in the very heart of the printed electronics sector. You make back all the costs of exhibiting within the first few hours and pitch new products to qualified sales leads.
Here are some of the key data points to get you interested:
168 exhibitors from 25 countries

2400+ visitors from 43 countries
Industry Relevance
LOPEC, the premier exhibition and conference for printed electronics, takes center stage annually in Munich, shaping the trajectory of technological advancements in this dynamic field. Founded in 2009, LOPEC has become a global hub where cutting-edge research and practical applications converge, fostering collaboration between industry pioneers and academic experts. Nestled within the innovative setting of the ICM Internationales Congress Center, LOPEC serves as a catalyst for industry progression, offering an unparalleled platform for knowledge exchange, networking, and technological innovation.
At LOPEC, visitors are treated to a multifaceted experience. The exhibition showcases the latest trends and breakthroughs in printed electronics, inviting exploration of their potential applications across various sectors. It serves as an interactive ground for bridging the gap between industry leaders and scientists, catalysing discussions that pave the way for future collaborations. Through the conference, participants delve into in-depth topics like the role of organic sensors in temperature and humidity measurements, providing understanding of the field's capabilities.
LOPEC, often referred to as the Large-area, Organic & Printed Electronics Convention, holds a significant place in the global calendar of high-tech events. Industry giants, researchers, engineers, and suppliers from around the world converge in Munich to share insights, showcase innovations, and shape the trajectory of printed electronics.
The thematic diversity at LOPEC is evident through its product and service areas, which span from Automotive and Consumer Electronics to Energy and Logistics. As participants traverse the exhibition floor, they encounter live demonstrations, interactive presentations, practical workshops, and informative lectures, all contributing to a dynamic and engaging experience. The event's comprehensive coverage extends across the entire value chain, encapsulating materials, manufacturing processes, devices, applications, and services. The full range of products include:
Materials: substrates, conductors, semiconductors, dielectrics, encapsulation materials, resins and adhesives
Manufacturing processes: mass patterning techniques, digital printing, vacuum processes, photolithography, laser processes, coating technologies, material processing, light-induced processing
Electronics assembly and packaging, system integration: electronics assembly and packaging, lamination, electronics assembly and packaging with system integration, and hybrid systems (polytronics).
Inspection & test systems: electrical characterization, physical/optical characterization, chemical characterization, simulation/circuit optimization, lifetime testing, quality/process control, and environmental testing.
Devices: transistors, diodes, passive components, integrated circuits, displays, photovoltaic cells, sensors, memory elements, antennas, batteries, components for hybrid systems
Applications: TFT backplanes, displays, sensors, smart systems, RFID, solar cells, smart textiles, speakers, and lighting.
Beyond its role as a global marketplace, LOPEC holds an educational mandate. The LOPEC Conference and Forum bring together preeminent experts, serving as platforms for knowledge transfer and insight into current and future technology trends. For attendees, LOPEC isn't merely a trade fair; it's a compass that points toward industry best practices, market opportunities, and the pulse of innovation.
LOPEC's significance resonates beyond its annual occurrence. As the industry's annual meeting point, it fosters networking and collaboration that extend beyond its duration. It sets the standard for the field, defining its present state and future potential. The comprehensive nature of LOPEC, reaching across sectors and encompassing the entire value chain, makes it a beacon for all those engaged or interested in printed electronics.
Who Are You Going to Meet?
One of LOPEC's strengths is its appeal to key decision-makers within the industry. An astounding 86% of attendees identified themselves as being directly involved in making purchasing decisions in their organisations. This characteristic of the event proves its significance for exhibitors in terms of being able to find new clients. LOPEC enjoys rave reviews from visitors as a staggering 99% of attendees confirmed that LOPEC is one of the most important events within their professional calendars.
In addition, roughly 98% of participants have indicated their intention to return to LOPEC in the upcoming year, demonstrating a remarkable level of sustained engagement and interest. This mirrors the sentiments of the exhibitors, where 98% expressed their desire to once again showcase their offerings at LOPEC in 2024.
LOPEC has established itself as a true international event as roughly 52% of conference goers were foreign nationals. When it comes to trade visitors, the top 10 countries that contributed to the event's diverse attendee base. Alongside the host nation Germany, professionals from France, Austria, Spain, Great Britain, Finland, the Netherlands, Italy, the USA, Switzerland, and Portugal constitute a robust global representation. This cross-border participation emphasises the true impact of LOPEC.
Past editions
LOPEC 2023
01.03.2023 - 02.03.2023
60%
of participants were from abroad
LOPEC 2022
22.03.2022 - 24.03.2022
LOPEC 2021
23.03.2021 - 25.03.2021
Edition was held digital to prevent the fast spread of COVID-19.
LOPEC 2019
20.03.2019 - 21.03.2019
How to get to LOPEC

On Foot
45 min Bike ride from HBF

By Car
From Munich HBF ~30 min
From Munich International Aiport - 30 min

By Public Transport
From Munich HBF with U2 (13 stops) for 23 min to Station Messestadt West
From Munich International Aiport - S8 to Munich Daglfing Station /1 min transfer to Daglfing Bahnhof Ost/ and then with bus 183 to Messestadt West ~ 55 min