LUXE PACK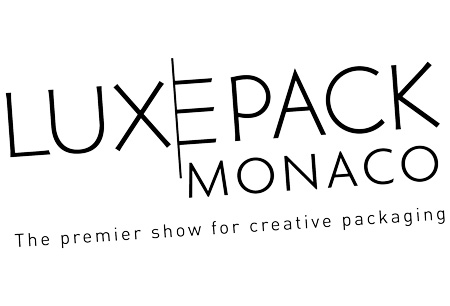 LUXE PACK
Monaco , Monaco-Ville
The international trade fair is rescheduled for October 3rd to October 5th and will be taking place at the Grimaldi Forum in Monaco. Organisers believe an in-person meeting is invaluable and will do everything to protect attendees' health.
A Brief Overview of LUXE PACK
It's time to visit LUXE PACK and learn the latest trends, innovations and breakthroughs in luxury packaging as presented by the most respected international exhibitors. The international trade show has set up shop in Monaco and is a hot spot for upscale packaging manufacturers. With 3D printing, smart packaging, eco-design, and emerging novelties as the hottest topics and the inevitable future of the industry, this event cannot be missed for the world.
What GETA ltd provides is a truly flexible service, which makes sure business travel doesn't cost too much and your bookings for international trade shows meet the right specifications for your purposes. We send you hotels for LUXE PACK based on your price range, number of travelers and preference in location. It's our duty to present you with offers either close to the exhibition or near public transport options. This ensures you ample time to commute and fully immerse yourself in the program.
Why Your Visit Is Worth It
LUXE PACK is a much smaller event compared to other trade fairs in the packaging industry, but as it's very selective about the types of products and services on display, it's a good advertisement for your brand. Having to deal with fewer exhibitors means you have a better time standing out. Here is a look at the last edition's numbers:
470 international exhibitors showcased at the event;
300 exquisite product launches
9000+ international trade visitors made the trip;
Industry Relevance
LUXE PACK has always been about exquisite quality and impeccable taste, which is why it's a brand associated with luxury and exclusivity. That in itself carries incredible market power, which is welcome for exhibitors here. This annual trade fair has been making waves for three decades since 1988 and has successfully launched satellite events in New York, Shanghai and Los Angeles. What are the kind of products that you will see on display – decorations, labels, packaging, pockets, boxes, bottles, containers, crates and bags, but only elevated to their highest possible nature. Only the best materials and most complex designs go into the making of these breathtaking products. Check out a vision of the future at the LUXE PACK DIGITAL VILLAGE.
Who Are You Going to Meet?
You won't find just anyone to exhibit at LUXE PACK. Only the most highly regarded specialists in their field position themselves at the exhibition booths at this event. For instance, let's look at the glassmakers from around the world: Wheaton (Brazil), O-I Europe (USA), Les Cristalleries de St Louis (France), Blue Glass (Sweden) and Steklarna Rogaska (Slovenia). These are all brands at the top of the food chain in their own region. LUXE PACK is also a highly international event as over half (53%) of all trade visitors have come from abroad. And nearly 80% of all these visitors are in a position of power in their own company either as general directors and managers.
Past Editions
2021 Edition
LUXE PACK's 2021 edition signified the successful restart of the packaging industry and its related sectors. The trade fair was among the main trade shows to take place in a face-to-face format in Monaco since the onset of the pandemic. The fair featured stringent COVID-19 prevention measures as part of the rendition including mandatory sanitary passes. LUXE PACK's 2021 edition took place at the Grimaldi Forum between September 27th and 29th, 2021. The trade show received 70 expert speakers, 450 exhibitors and 7860 visitors. A total of 98 nations including France, Belgium, Germany, and others attended the format.
Past editions
LUXE PACK 2021
27.09.2021 - 29.09.2021
LUXE PACK 2020
30.11.2020 - 02.12.2020
Cancelled because of COVID 19
LUXE PACK 2019
30.09.2019 - 02.10.2019
How to get to LUXE PACK

On Foot
Nice Cote d'Azur Airport – not advisable
Monaco-Monte-Carlo station – 20 mins via Boulevard Princesse Charlotte

By Car
Nice Cote d'Azur Airport – 35 mins via A8
Monaco-Monte-Carlo station – 8 mins via Boulevard Princesse Charlotte

By Public Transport
Nice Cote d'Azur Airport – 1hr10mins via transport TER
Monaco-Monte-Carlo station – not available
Hotels
Venue