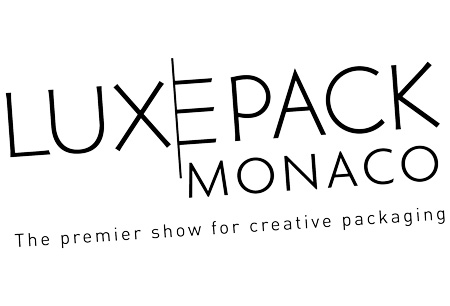 LUXE PACK
Monaco-Ville, Monaco
Book Hotel Online for LUXE PACK
Book Now
Update
Luxe Pack 2024 will take place at the Grimaldi Forum in Monaco between 30.09.2024 and 02.10.2024. A stringent Covid-19 preventive strategy, including mandatory face masks, will not be implemented. This is because Monaco has removed its pandemic-related limitations.
A Brief Overview of LUXE PACK
It's time to visit LUXE PACK and learn the latest trends, innovations and breakthroughs in luxury packaging as presented by the most respected international exhibitors. The international trade show has set up shop in Monaco and is a hot spot for upscale packaging manufacturers. With 3D printing, smart packaging, eco-design, and emerging novelties as the hottest topics and the inevitable future of the industry, this event cannot be missed for the world.
Monaco might be an expensive city, but that doesn't mean you have to spend a small fortune on a hotel reservation during LUXE PACK. GETA ltd sends you a list of the most affordable hotel rates in the city. All you have to do is choose and we'll handle the rest. We know how to work with any budget and groups of all sizes. You can be travelling alone or with twenty other people. Our team makes you comfortable either way. Keep costs low and commuting short. Stay in a great room near the Grimaldi Forum. GETA ltd is an experienced provider of accommodation for trade shows and offers many bonus services.
Why Your Visit Is Worth It
LUXE PACK is a much smaller event compared to other trade fairs in the packaging industry, and concentrates the right kind of buyers with the right exhibitors. As a much more focused event, it's the best resource to grow your influence and generate qualified sales leads. The event is slow pace and gives you enough time to form meaningful connections. Exhibitors easily earn back expenses on the very first day.
The pandemic didn't hit LUXE PACK as hard as it did other events and the first live edition since COVID-19 generated almost the same numbers:
450 international exhibitors showcased at the event;
300 exquisite product launches
7860 international trade visitors made the trip;
70 expert speakers
98 countries represented
Industry Relevance
LUXE PACK has always been about exquisite quality and impeccable taste, which is why it's a brand associated with luxury and exclusivity. That in itself carries incredible market power, which is welcome for exhibitors here. This annual trade fair has been making waves for three decades since 1988 and has successfully launched satellite events in New York, Shanghai and Los Angeles. Held at the Grimaldi Forum in Monaco, LUXE PACK dictates the trends in luxury packaging every October.
The product portfolio covers all main material categories: textile, wood, glass, metal, decoration & finition, paper & cardboard, plastic, porcelain and miscellaneous. Trade visitors come to see the latest design ideas in decorations, labels, packaging, pockets, boxes, bottles, containers, crates and bags. Of course, elevated to their highest possible nature. Only the best materials and most complex designs go into the making of these breathtaking products.
Each edition operates under a certain year by celebrating the Material of the Year, which is then highlighted, explored and reinvented. In 2022, glass has been honoured with the title given its long history and great beauty. For centuries glass has been associated with luxurious packaging, which makes it a perfect choice. The AGE OF GLASS installation (in support by the European Container Glass Federation) curates great works of glass art from the most loved glass making companies in Europe. Not only will visitors see the a breathtaking collection of glass art, but will receive perfume in a glass vial and have a chance to speak with experts working in glass making and packaging.
Sustainability has been a present topic of conversation for the entire packaging industry and you will see a lot of green solutions. But it's not just about individual exhibitors to create an example. LUXE PACK itself is working towards being a greener event. Recently, it obtained its 5th ISO 14001 certification. Water management has been optimised for sustainability in mind. Grimaldi Forum has committed to using green energy and purchase in an eco-responsible fashion.
Who Are You Going to Meet?
You won't find just anyone to exhibit at LUXE PACK. Only the most highly regarded specialists in their field position themselves at the exhibition booths at this event. For instance, let's look at the glassmakers from around the world: Wheaton (Brazil), O-I Europe (USA), Les Cristalleries de St Louis (France), Blue Glass (Sweden) and Steklarna Rogaska (Slovenia). These are all brands at the top of the food chain in their own region. LUXE PACK is also a highly international event as over half (53%) of all trade visitors have come from abroad. And nearly 80% of all these visitors are in a position of power in their own company either as general directors and managers.
Additional Value of Attendance
Packaging doesn't end with the finished product. Not anymore thanks to digitalisation and constant connection consumers maintain with the virtual world. This is where LUXE PACK digital village comes in to outline the current forces in the digital world and consumer behaviour, while also be a tool for predicting the future of packaging. Brands like NXP, NINU, OLNICA, packly, TOPPAN and Oberthur Solutions give a detailed snapshot of the sector covering everything from smart POS to augmented reality. The village also hosts tech talks on emerging trends.
The beauty sector is perhaps the biggest market for luxury packaging. Beauty professionals can do their networking and research trends at LUXE PACK formulation. This designated area introduces manufacturers to buyers at the Génois Hall. Exhibitors present their products and solutions for all steps: formulation, full service, regulation and associated services. The area is designed to engage all senses as visitors take stock of textures, new gestures, surprising and differentiating formulae. As with the digital village, organisers have designated a conference room for a series of talks on future trends.
The trade show has sets its sight on becoming a barometer for green technology in packaging and the LUXE PACK in green is a solid step in that direction. This is a special showcase in sustainable packaging with a highly competitive award attached. You can also expect a series of lectures on current challenges and practical strategies.
Past editions
LUXE PACK 2023
02.10.2023 - 04.10.2023
LUXE PACK 2022
03.10.2022 - 05.10.2022
53%
of visitors were from abroad
LUXE PACK 2021
27.09.2021 - 29.09.2021
LUXE PACK 2020
30.11.2020 - 02.12.2020
Cancelled because of COVID 19
LUXE PACK 2019
30.09.2019 - 02.10.2019
How to get to LUXE PACK

On Foot
Nice Cote d'Azur Airport – not advisable
Monaco-Monte-Carlo station – 20 mins via Boulevard Princesse Charlotte

By Car
Nice Cote d'Azur Airport – 35 mins via A8
Monaco-Monte-Carlo station – 8 mins via Boulevard Princesse Charlotte

By Public Transport
Nice Cote d'Azur Airport – 1hr10mins via transport TER
Monaco-Monte-Carlo station – not available