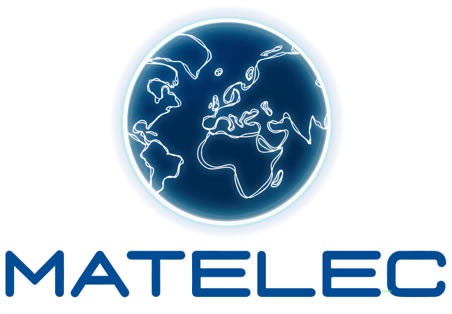 MATELEC
Madrid, Spain
A Brief Overview of MATELEC
MATELEC guides you through the latest groundbreaking innovations taking place within the electrical, electronic and telecommunications industry, which is undergoing a revolution as we speak. Top international exhibitors from every segment of the value chain travel to Madrid, Spain to display a whole new ecosystem of products, solutions and services. Thanks to its inclusion in the ePower & Building family of events, MATELEC enjoys thousands of professionals in its halls. As an exhibitor, you have the perfect platform to gain recognition and gain industry traction with the right buyers.
Book hotels during MATELEC at preferential rates today with GETA ltd. We've sent exhibitors all across the world and know our way around Madrid. Our team is ready to help with everything you need on your journey. In addition to hotel reservations for MATELEC, GETA ltd has a list of extra services ranging from airport transfers all the way to hiring a team to build your exhibition stands. Large groups are always welcome. Stay in hotels close to IFEMA Feria de Madrid without paying a small fortune. Our network of venues in the city features top deals at every price point. Whether you're on a tighter budget or not, we have just the right offer.
Why Your Visit Is Worth It
It is an understatement to say that MATELEC is a crucial meeting point for the electronics industry – it's THE meeting event when it comes to product launches, product research and procurement. The scope can't be denied and expenses for travel and booth rental are worth it. Especially since you'll meet with potential buyers of the highest order.
Since MATELEC takes place within the framework of ePower & Building, it enjoys even greater numbers in terms of participants. Here are the joint numbers for the previous edition:
90,000+ international trade visitors
1600+ international exhibitors
100 countries represented
8 sectors
Industry Relevance
MATELEC, held at IFEMA Feria de Madrid, is the premier trade fair for the electrical, electronic and telecommunications industry. With a history dating back to 1982, MATELEC has established itself as a vital commercial tool to break into new markets and push forward innovation. You're in the presence of world-class professionals and buyers thanks to the fact that the fair enjoys the very generous support of major sectoral associations and institutions. The fair revolves around the key pillars of sustainability, innovation and technology towards a brighter, greener future.
Over its forty-year history, MATELEC has solidified its reputation as the international reference point for all things electrical, electronic and network technology. The trade fair showcases the latest innovations and highlights promising subsectors within the field, including the dedicated space for the lighting sector known as MATELEC Lighting. Participants can explore cutting-edge products and concepts that embrace sustainability, innovation, and technology.
Here's the entire product portfolio:
Led technology
Exterior lighting
Technical Lighting
Decorative lighting
Electrical Components
Electrical installations
Switchgear, Mechanisms, Cables and Conductors.
Energy storage and self-consumption.
Matelec Lighting: Lighting and lighting solutions
Telecommunications and Networks
Home automation, inmotic and smart cities.
electronics
Electric vehicle
As part of the ePower&Building umbrella (including Contrutec, Veteco, Bimexpo, Archistone), the fair strengthens its ability to attract visitors and becomes the most significant event in Southern Europe for construction materials, techniques and systems. With the theme "Transforming the way we build a Green World," MATELEC focuses on sustainability, innovation and technology. The fair examines the value of buildings throughout their life cycle.
As an exhibitor you benefit from numerous networking opportunities since MATELEC exists as a centralised B2B platform to access specialised commercial offerings in both the Spanish and international markets. Participants can initiate, continue or finalise purchase and order processes with the entire distribution channel present at the fair.
Who Are You Going to Meet?
Although predominantly a showcase for Spanish companies, MATELEC has increased its level of internationality over the years. Today, exhibitors travel from Germany, Italy, Switzerland, the UK, Türkiye, Poland, Portugal, France, Greece, the Czech Republic, China, India, Bulgaria, Finland, the Netherlands and Bosnia & Herzegovina to be able to showcase their offerings.
ILME, Khatod, Daze Technology, Power Europe, Courant, Alfen, Anklight, Litek and Xiangpai are some of the international exhibitors you're going to see. In terms of trade visitors, you'll see a great number of representatives from major industrial sectors - automotive, aeronautical, chemical and petrochemical, pharmacist, energetics, packaging, logistics, building, metal industry and other industrial processes. In addition, you'll see buyers from third sectors such as hotels, residential, retail and commerce, and public buildings.
As a whole, trade visitors tend to frequent METELEC in order to strengthen existing partnerships, stay on top of emerging technologies and changing standards, but most importantly sourcing new products. The majority of trade visitors have some form of purchasing power in their respective companies. You're sure to leave home with qualified sales leads and orders.
When it comes to the types of professionals you'll meet, he's the entire profile list:
Installers
Integrators
Electric companies
Engineering
Dealers
Maintenance
Importers
Architects
Lighting Designers
Additional Value of Attending
Networking opportunities abound at MATELEC, with a schedule packed full of expert-led conferences, seminars, and workshops. These events shed light on crucial topics driving the industry forward, placing a strong emphasis on sustainability advancements. Visitors will gain valuable insights into the industry's current trends and developments.
The fair also provides a conducive environment for building professional networks. Attendees can register at the Professional Meeting Point and utilise the Meeting Agenda service to schedule meetings with exhibitors, fostering connections with current and potential suppliers. MATELEC offers a unique opportunity to analyse and directly verify the characteristics of products and services offered by potential new suppliers, enabling informed decision-making.
MATELEC is another major trade fair that has embraced the LIVEConnect service as a means to service its professional community 365 days a year. You'll never lose contact with clients whether you're at the trade fair or it's during the off season. There are quite a lot of communications and organisational tools ranging from scheduling to live chat and marketing spaces to keep your brand visible and correspondence in check.
Past editions
MATELEC 2022
15.11.2022 - 18.11.2022
132
Participant countries
How to get to MATELEC

On Foot
nor from Madrid - Atocha Cercanias, nor from the airport there is a short way to reach the expo centre

By Car
from Madrid - Atocha Cercanias is a 14 min drive (16.2 km)
from Madrid-Barajas Adolfo Suárez Airport is only 6 min drive (6.4km)

By Public Transport
from Madrid - Atocha Cercanias take bus C3 for 3 stops to Nuevos Ministerios then switch to bus nr 8 for another 4 stops to Feria de Madrid. This journey will take you around half an hour.
from Madrid-Barajas Adolfo Suárez Airport you can take bus 828 for only one stop wich will take you 8 min in total