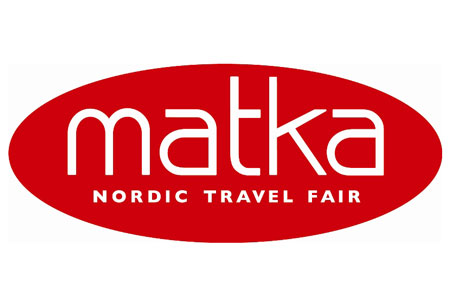 matka
Helsinki, Finland
Event Update
Matka Nordic Travel Fair is going to resume its programming in person from 18.01.2024 and 21.01.2024 at Messukeskus Helsinki. The event will be held as a physical edition without strict Covid-19 prevention measures in place. This is due to the country lifting its pandemic-related restrictions.
A Brief Overview of Matka Nordic Travel Fair
Matka is the leading travel trade fair in Finland and provides visitors with a massive treasure trove of new destinations and travel services for passionate travellers, looking to plan their next adventure around the world. Here you'll find where to go, how to get there and what you can add to your trip to make sure it's unforgettable. This global trade fair often serves as the first place to reveal the latest in deals and offers, allowing exhibitors to launch their services to great financial gain and coverage from industry specialists.
GETA ltd provides accommodation for trade shows at affordable prices no matter where your next business trip takes you. We have experience with all major cities and know all the best deals around Helsinki, Finland. Are you looking for economy accommodation? Do you want a suite? Our team works with you to make the right hotel reservation for Matka. Make excellent savings and enjoy a hotel that's close to Messukeskus. With access to great public transport, you cut your commute to just a few minutes.
It's the best possible way to enjoy your time at the trade fair. In addition to bookings, GETA ltd has a long list of bonus services. You can add airport transfers, rent-a-car and reservations for meeting facilities ahead of time.
Why Your Visit Is Worth It
Matka succeeds in introducing supply to demand. As an exhibitor, you get to meet with the right professionals and end consumers to help your business thrive. All costs associated with exhibiting are worth it, because you're breaking into new markets and returning home with a boost in direct sales.
What more do you need? New products and launches do big business and many regular exhibitors wait until Matka to introduce their latest offers. Despite the pandemic, the trade fair delivers great numbers:
53,300 international consumers

15,000 international trade visitors

850 exhibitors

70 countries
Industry Relevance
Matka is undeniably the crown jewel of travel industry events in Northern Europe and the Baltic region. Founded in 1987, this annual fair has been the go-to platform for travel trade professionals and enthusiasts alike, drawing both Finnish and international attendees to Helsinki. Held at the Messukeskus (Helsinki Exhibition and Convention Centre), Matka holds the title of the largest travel industry event in its region, offering a plethora of opportunities for networking, business collaborations and discovering the latest trends in the world of travel.
As the event evolves each year, Matka continuously refines its offerings to create an international platform for professional meetings between destination providers, travel organisers and tourism organisations. The exhibition's first day is exclusively focused on business meetings and networking opportunities, allowing targeted buyers and suppliers to connect and build lasting partnerships. This is where exhibitors are able to make their most valuable deals and earn back all exhibiting costs. The first day is crucial in establishing your brand in the Nordic region. This strategic approach ensures that participants' business goals are met.
The event's extensive programme features captivating talks and presentations on the latest travel and tourism trends, supplemented by inspiring travellers' tales from around the world. Exhibitors at Matka showcase a diverse array of exciting package deals, flights, accommodation options, and last-minute offers, guaranteeing that every visitor will find their ideal vacation, whether it's a city break or a tranquil beach getaway. The exhibition's comprehensive range of destinations encompasses beloved locations in Finland and Europe, as well as captivating long-haul options and unexplored countries brimming with adventure.
Sustainability is a core focus at Matka, with a dedicated effort to promote responsible tourism and minimise the negative impacts of global travel. While encouraging the joy of exploring the world, Matka also emphasises the importance of preserving the planet for future generations.
Who Are You Going to Meet?
One of Matka's primary draws is its ability to cater to a diverse audience, attracting travel agents, tour operators and other travel industry professionals, while also being open to the general public. This unique blend of trade and consumer components sets Matka apart from other travel exhibitions, making it a well-rounded event that meets the needs of all attendees.
Visitors to Matka have the chance to gather information on new destinations and travel services, make reservations for their dream journeys, enhance their knowledge through informative talks and presentations, and engage in fruitful meetings with potential business partners to forge deals and contracts.
Additional Value of Attending
Matka promises compelling attractions, including the Matka Workshop Day, which is considered as the largest travel trade event in Northern Europe. Geared purely towards the travel professional community, it introduces potential business partners to each other through a meticulous schedule of pre-planned meetings. This exclusive day is divided into two distinct events - Meet Finland and Global Workshop.
At the Global Workshop, the stage is set for international service providers and their clients in the Northern European region to forge valuable connections. Participants are introduced to foreign destinations. The event draws interest from neighbouring regions and attracts buyers from all across Europe.
Meet Finland, the other segment of the Workshop Day, is dedicated to domestic services aimed at foreign travel companies. This segment is a prime opportunity for service providers to showcase their products and services and introduce international travellers to all the riches Finland has to offer the world. Organisers invest a lot of resources in ensuring that every meeting holds value to both parties. This includes the thorough assessment of the background of each buyer and only the most fitting attendees are invited to this exclusive event.
The Workshop Day's statistics speak to its significance and impact: 3,676 pre-scheduled meetings, bringing together 230 buyers and 206 sellers from 34 countries. These numbers are a testament to the rich potential of Finland as a travel destination and the power of Matka to generate worthwhile business benefits to its attendees. It's a potent tool to have on your side when it comes to reaching the widest audience.
Past editions
matka 2023
18.01.2023 - 22.01.2023
matka 2022
19.01.2022 - 23.01.2022
matka 2020
17.01.2020 - 19.01.2020
MATKA 2019
18.01.2019 - 20.01.2019
How to get to matka

On Foot
Helsinki Airport - not advisable
Helsinki Central Station - 47 mins via Tallikatu

By Car
Helsinki Airport - 20 mins via Road 45
Helsinki Central Station - 14 mins via Mannerheimintie/Mannerheimvägen/E12

By Public Transport
Helsinki Airport - 35 mins via transport P
Helsinki Central Station - 13 mins via IC 177