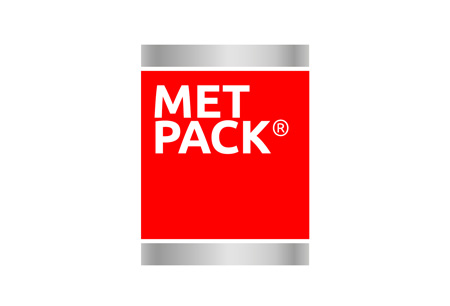 METPACK
Essen, Germany
Event Update
METPACK 2026 will occur as a live trade show in Messe Essen. The event will be held between 05.05.2026 and 08.05.2026. Due to Germany removing its pandemic-related limitations, the venue will not feature Covid-19 safety precautions.
A Brief Overview of METPACK
METPACK gives you access to the latest technological and technical achievements in the field of metal packaging as presented by a line-up of the best manufacturers in Europe. The international trade fair pushes the packaging industry into the future with a five-day program in Essen, Germany. There are going to be product launches, new concepts and all the matchmaking events to make your trip worthwhile no matter where on the value chain you're positioned.
Make hotel reservations for METPACK early to avoid the rush of exhibitors and visitors looking for the best deal. Get to the hotels closest to Messe Essen first and enjoy a short commute. GETA ltd show you hotels, hostels and apartments all over the city. Tell us a budget and leave the rest to us. Large groups are more than welcome. We've been providing accommodation for trade shows for over a decade and your business trip is in safe hands. Make terrific savings! GETA ltd does a lot more than just make hotel bookings. We're here to find the optimal transportation to the airport or book meeting facilities.
Why Your Visit Is Worth It
Any money going to an exhibition stand at METPACK is money well spent. The trade fair offers a full overview of the value chain and attracts qualified buyers from all over the continent. You're positioned well and gain instant visibility. Many companies time their production cycles so they have new equipment and services to launch just in time for METPACK. Here are some of the reasons to attend:
300+ international exhibitors showcased at the event;
7000+ international trade visitors made the trip;
26,000+ square metres of exhibition space used.
Industry Relevance
On the scene since 1992, METPACK has transformed itself as the one-stop platform for all things metal packaging. In addition to the wide variety of products on display, there's commitment to the evolution of the sector and it's here that many of the next generation of technologies are debuted. Editions are held every three years, which keeps interest in what this trade fair has to offer high. All this takes place in Messe Essen.
The product groups on display include processing, printing, manufacturing, nonferrous metals, steel and iron, tubes, cans, caps and drums. The main exhibition areas include machines and equipment for the manufacturing of cans and can ends, machines and equipment for the manufacturing of caps, machines and equipment for the manufacturing of tubes and containers (aluminium), machines and equipment for the manufacturing of drums and drum closures, surface treatment equipment, coating and printing equipment incl. curing, can filling and closing equipment, and auxiliary equipment for can and cap lines. You're able to follow the entire process from raw materials to processing to finishing. Sustainability has become one of the pillars of the trade fair in recent years with a lot more focus on aspects such as recycling and waste reduction.
We also want to draw your attention towards one of the highlights of the fair – namely METPACK INNOVATION AWARD. It's here you get to meet the most forward-thinking companies in the field earning their due recognition.
Who Are You Going to Meet?
ArcelorMittal, Belvac Production Machinery, Can Man, KBA-MetalPrint, Lanico, Mall + Herlan, Soudronic, thyssenkrupp Rasselstein and Valspar are some of the featured exhibitors who have showcased their products and services at the fair in the past. In general, METPACK is considered an international event, which attracts trade visitors chiefly from European countries, followed by countries in Asia.
Another great statistic is the fact that 86% of trade visitors occupy a high position in their company, where they can make decisions regarding purchases. That's particularly good news for exhibitors who want to grow client lists and increase overall sales. You're able to meet with all the relevant players on the scene, reconnect with existing partners and penetrate new markets without too much effort. Organisers share that in this regard exhibitors are satisfied with what METPACK has to offer.
Additional Value of Attending
METPACK is the perfect marriage of knowledge and practice. On the knowledge side, we have a world-class supporting programme. The METPACK Conference is the go-to source of cutting-edge information on a variety of subjects delivered by the biggest industry players. As a whole, the conference delivers research and deep dives into specialised technology. Speakers center on the impact of innovation of the economic and scientific spheres and the push towards sustainability practices. You'll learn about the applications of digitalisation and science research as well as the new pockets of opportunities available to you.
Organisers ensure that exhibitors have all the resources to stand out and draw eyes to their products and services. Taking note from other shows, METPACK has branched into digital solutions and the most useful to you is the METPACK World. Exhibitors are encouraged to submit texts and suitable pictures about what they do, who they are and what would interest visitors. METPACK World functions as a preview and prepares visitors about who they're able to expect on the show floor. It's an effective promotional tool!
Another way to gain the attention of visitors is to enter the competition to win one of the coveted METPACK Innovation Awards. The competition is stiff, which makes winning all the more useful as a stamp of approval. An international jury of experts will judge innovative products and select the three best innovations, which receive a gold, silver or bronze medals respectively.
Past editions
METPACK 2023
02.05.2023 - 06.05.2023
73%
of visitors were from abroad
88%
of visitors were procurement or purchasing experts
72%
of visitors will place follow-up orders
82%
of visitors rated the presented wares as highly positive
93%
of visitors would attend the next edition and recommend the event
95%
of exhibitors would attend the next edition
METPACK 2021
23.02.2021 - 27.02.2021
Cancelled because of COVID 19
METPACK 2020
05.05.2020 - 09.05.2020
Cancelled because of COVID 19
METPACK 2017
02.05.2017 - 06.05.2017
12,509
SQ M of Exhibition Area
How to get to METPACK

On Foot
from HBF 35 min walking distance (2.6km)
from Essen/Mülheim Airport - 1h10 min walk (5.3km)

By Car
from HBF - 6 min ride (2.8km)
from Essen/Mülheim Airport - 8-10 min drive (6.5km)

By Public Transport
From HBF it is only 6 min ride with U11
from Essen/Mülheim Airport - there is no direct transportation
(alternatively you can walk ~30 min to Essen Abzweig Flughafen Stop and take Bus 142 for 9 stops, which will take you ~45 min total)