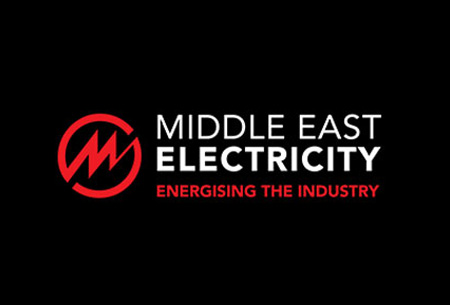 Middle East Energy
Dubai, UAE
Book Hotel Online for Middle East Energy
Book Now
Event Update
Professionals in the energy industry will be happy to know that Middle East Energy 2024 will take place as a live event at the Dubai World Trade Centre. Informa Exhibitions have worked hard on the new fair concept in order to overcome the challenges posed by the coronavirus and promises truly state-of-the-art preventive measures. This will include attendees maintaining a safe distance of 2 meters and wearing face masks that cover their mouths and noses. Middle East Energy 2024 takes its usual March slot, with dates set for 16.04.2024 and 18.04.2024. Dubai currently does not feature travel limitations.
A Brief Overview of Middle East Energy
What are the current technological advancements and breakthrough solutions in energy and power generation? How can we overcome emerging challenges and navigate the market? How do we transition to clean energy and renewables? Middle East Energy has all the answers, alongside many networking and sales opportunities. The international trade show has a strong reputation and is the definitive entry point to the large and still growing Middle Eastern energy market.
GETA ltd has been working with exhibitors travelling to Dubai for over a decade, and we know all the good hotel deals in the city. Are you searching for high-end suites? Or do you have a modest budget? Our team accommodates customers at all price points. You're well taken care of, and you make first-rate savings on hotel accommodation for Middle East Energy. Stay close to the Dubai World Trade Centre in Dubai and reach the exhibition grounds in minutes thanks to great access to public transportation. GETA ltd builds on top of hotel rooms with organised airport transfers and booth construction services.
Why Your Visit Is Worth It
Middle East Energy is the perfect stage to conduct business at the highest level. The audience is all senior members of world-leading companies. A lot of energy policy, business deals and news stories happen in these exhibition halls. The costs are more than worth it to take part in industry-changing conversations. The contacts you make are invaluable. Here's what you can expect at an edition:
200 international investors have shown interest;
800+ international exhibitors showcase their products;
200,000+ a global audience of international trade visitors;
170 countries represented
1.3 Million+ average sale generated by exhibitors
96% of all trade visitors agree with MEE's importance;
96% of all trade visitors are likely to return
Industry Relevance
Middle East Energy, previously known as Middle East Electricity, has been at the forefront of new technologies and movements in energy generation and storage since 1974. This annual trade fair runs from Dubai World Trade Centre in Dubai, UAE and presents all the newest equipment and technology for the year. You have access to Critical & Back-Up Power, Renewable Energy, Smart Solutions, Transmission & Distribution, Energy Consumption & Management.
Green Hydrogen is also steadily being incorporated into the product portfolio. Middle East Energy is an industry leader and a platform for announcements and launches. The Middle East has steadily increasing its focus on clean energy and MEE is at the core of this movement. An example of this is the fresh introduction of the Energy Storage and Batteries Zone at Middle East Energy 2021. The 2022 edition led to 705 Million USD worth of business deals – all in the course of three days, thus proving the trade show's relevance for global buyers and sellers to discover products and work towards cleaner energy and a steady sustainable power supply.
Who Are You Going to Meet?
Middle East Energy serves governments as well as private business in equal measure. You'll get an opportunity to form relationships with representatives from the government, public utilities and municipal authorities. On the business side, there's energy consultants, distributors, agents, real estate developers, project management, contractors, procurement and purchasing, suppliers and engineering. They represent the interest of companies with huge-scale energy projects located in the Middle East and Africa – NEOM, Dubai Water & Electricity Authority, Senelec, Sonelgaz, Arup, Emirates Investment, Orascom Construction and Sangergy.
On the other end, are exhibiting companies, which continue to push for technological innovation with a decided direction towards cleaner energy - Dii, EES, inter Solar, Masdar, Uniper, Baudouin, Perkins, AFRY and PinsentMasons. Another addition to MEE is the creation of the Steering Committee, which has a tough job. The Committee is tasked with making sure that MEE keeps on the right track and maximises its value for all trade visitors.
Additional Value of Attending
Middle East Energy shines with an in-depth information programme. A classic, beloved event is the Global Energy & Utilities Forum, which runs every single day of the show. Sessions will be held online alongside the live event. This forum is held under the patronage of the Ministry of Energy & Infrastructure, UAE and is meant for the highest stakeholders within the energy communities. The line-up of speakers is impressive as they cover industry experts and influencers with active roles in shaping policy and chart courses for the future. You'll get real-world commercial solutions.
On the exhibition floor, you'll find the Technical Hub. This interactive forum combines knowledge sharing through lectures and presentations, but also gives visitors live demonstrations to illustrate the full potential of new technologies. This is the primary place to see new technologies put to the test. The main purpose of this event is to outline the innovations that will help energy transition in the long run.
Finally, we have to talk about Intersolar Middle East. This is where the solar and renewable energy industry meets under one roof. The forum has even been recognised as the largest international gathering of its kind for the MENA region. This stage enables professionals to talk about what can be done, identify market opportunities and outline industry trends in the solar and green hydrogen sectors.
Past editions
Middle East Energy 2023
07.03.2023 - 09.03.2023
Middle East Electricity 2022
07.03.2022 - 09.03.2022
Middle East Electricity 2021
14.06.2021 - 16.06.2021
Middle East Electricity 2020
03.03.2020 - 05.03.2020
Cancelled because of COVID 19
Middle East Electricity 2019
05.03.2019 - 07.03.2019
How to get to Middle East Energy

On Foot
Dubai Airport – not advisable
Global Village 1 Station – not advisable

By Car
Dubai Airport – 10 mins via Sheikh Rashid Rd/E11
Global Village 1 Station – 20 mins via Sheikh Mohammed Bin Zayed Rd/E311 and Al Ain - Dubai Rd/E66

By Public Transport
Dubai Airport – 15 mins via transport MRed
Global Village 1 Station – not available