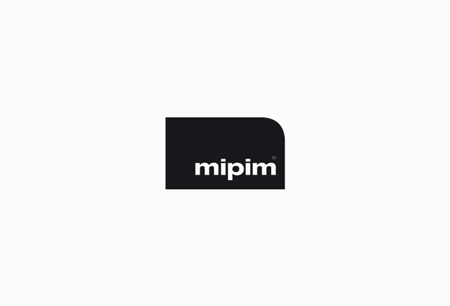 Mipim Cannes
Cannes, France
Book Hotel Online for Mipim Cannes
Book Now
A Brief Overview of MIPIM
In the real estate industry in Europe, there's one international exhibition that you should remember, and that's MIPIM. This French event is the environment to be if you want a deep dive into the fast-paced world of real estate and property investment. MIPIM builds reputation, gives companies clout and connects exhibitors with investors, developers and c-level professionals. What's not to be excited about?
GETA ltd elevates your work trip to any destination. We deliver quality and comfort at any price point and do so within a short time frame. What's important for us is your success at MIPIM – you receive a list of bespoke hotel offers in your inbox within a day from your consultation. It's that simple to have your hotel booking online secured and keep expenses to a minimum. Find the best hotel rates in Cannes and stay close to the Palais des Festivals et des Congrès. You'll arrive at the exhibition centre in minutes and have great connections to public transport.
Add to your hotel booking during MIPIM with our other travel services. Contact us to learn about airport transfers, rent-a-cars and reservations for meeting facilities. GETA ltd gets the job done every time!
Why Your Visit Is Worth It
As an exhibitor, you have quite a lot to gain in terms of exposure and simple access to high-value visitors that attend MIPIM. In order to do business on the highest level possible, your presence at the trade fair is more than mandatory. You'll close the deals of the year and build the partnerships of a lifetime. Your exhibition costs are a smart investment with a quick return.
MIPIM is not referred to as one of the big events in real estate without backing those claims with numbers, and we are going to showcase exactly why you should be reserving a space for the event:
3800+ international exhibiting companies;
26,800+ international professional visitors;
6380 investors;
100 countries;
22,000 square metres of exhibition space
Industry Relevance
MIPIM emerges as a benchmark event for the global real estate industry as it invites only the most influential players across every sector of the international property landscape. Situated in Cannes, this annual four-day urban festival creates an environment that not only showcases the current state of the built environment but significantly propels its transformation. As a true catalyst for change, MIPIM seamlessly blends face-to-face discussions, cutting-edge insights, lucrative developmental opportunities and the infusion of global capital to ignite substantive change.
Given its relevance and popularity, the international real estate community travels from near and far to meet together under one roof, resulting in the creation of sustainable, livable and prosperous spaces that benefit all. An eagerly anticipated event, MIPIM thrives on the latest trends and innovations within the industry. Traditionally gracing the scene in mid-March, it not only serves as an annual insight into industry trends but also sets up the big conversations and trends for the year ahead. The Palais des Festivals et des Congrès serves as the perfect backdrop for this world-class procurement platform, which has been in operation since 1990.
The scope of MIPIM is impressively vast, enveloping a myriad of product categories spanning from the development of new real estate to the valorization of existing properties. Participants encounter a diverse range of property types, reflective of the global real estate ecosystem.
Among its rich programme offerings, the MIPIM Innovation Forum shines particularly bright. This integral segment brings together forward-thinkers, innovators and visionaries, providing them with a dedicated platform to discuss and explore the industry's most groundbreaking ideas. Within this space, pivotal themes such as industrial logistics and healthcare are dissected, ensuring that every facet of the sector receives due attention.
Central to MIPIM's current mission is the "Road to Zero," an initiative that combines exhibition, networking and conference spaces with an overarching focus on the critical endeavour of decarbonising the real estate industry. In its pursuit of sustainability, MIPIM has actively joined forces with the "Road to Zero Alliance," an assembly of high-profile enterprises including PwC and the real estate investment trust Icade. This alliance operates with a united commitment to drive faster, more effective action towards a carbon-neutral future.
Who Are You Going to Meet?
Because MIPIM maintains such a broad spectrum of interests, topics and sectors, it's not a surprise to see a wide-ranging audience at the exhibition centre. Exhibitors will be able to connect with a number of different local and public authorities, investors, financers, financial institutions, hotel groups, retailers, developers, corporate end-users and associations. Another reason why MIPIM is a preferred destination for companies is the fact that a lot of CEOs and other C-Level professionals frequent the event.
In this regard, MIPIM is the best platform to use as a way to gain recognition in international circles. European countries tend to have the strongest percentage of all visitors with France leading the list, followed then by the UK, Germany, Belgium, Italy, Sweden, Denmark, the Russian Federation, Switzerland and the Netherlands. This has a lot to do with the quality and diversity of exhibitors on the show floors. For the 2023 edition, here is the full list of pavilions:
Austria - Belgium - Budapest - Czech Cities & Regions
Fundão - Geneva - German Cities - German Pavilion
Grand Paris - Greece - Italy - Liverpool City Region
Luxembourg - Lisboa - London Stand
Poland - Riga - Spain - Tallinn
United Kingdom - United States - Vilnius – Warsaw
It's worthwhile to mention that investment fuels MIPIM. It's the primary reason why many attend in the first place. Over 2000 investment companies have sent representatives and you'll also meet with 76 real estate investors from the world's top 100. This should give you a good idea as to what you can expect as an exhibitor.
Let's look at some other numbers. Currently, there are assets under the management by REInvest summit investors valued at $ 800bn+. This is not to speak of the $ 3,7trn in assets under management by top 100 Fund Managers at MIPIM.
Past editions
Mipim Cannes 2023
14.03.2023 - 17.03.2023
76
of top 100 top investors attended as speakers
Mipim Cannes 2022
15.03.2022 - 18.03.2022
20.000
Total participants
150
Government representatives
Mipim Cannes 2021
07.09.2021 - 08.09.2021
How to get to Mipim Cannes

On Foot
Nice Airport – not advisable
Cannes Station – 7 mins via Pl. de la Gare and Rue Buttura



By Car
Nice Airport – 31 mins via A8
Cannes Station – 6 mins via Bd de la 1ère Division Française Libre

By Public Transport
Nice Airport – 50 mins via LR210
Cannes Station – 7 mins via transports 1, 2, 4, 7, A