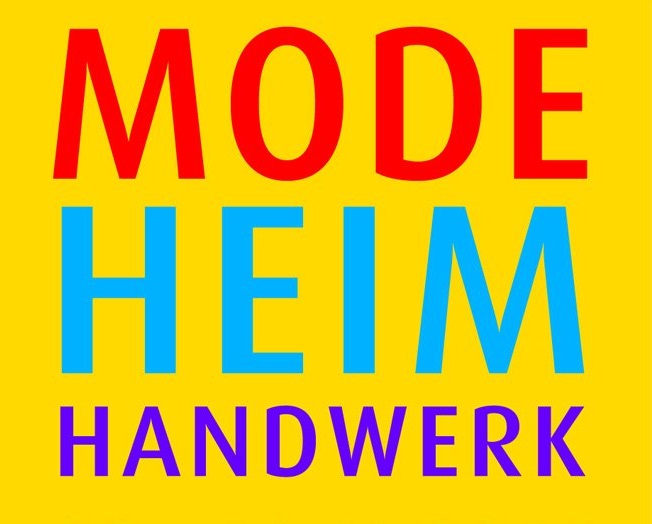 MODE - HEIM - HANDWERK
Essen, Germany
Book Hotel Online for MODE - HEIM - HANDWERK
Book Now
Update for the Event
MODE - HEIM - HANDWERK 2024 will occur as a live trade show at Messe Essen between 07.11.2024 and 10.11.2024. The latest edition of the event will take place in the absence of rigorous Covid-19 safety measures and travel restrictions. This is due to Germany removing its pandemic-related limitations in April and June 2022.
A Brief Overview of Mode, Heim, Handwerk
Mode, Heim, Handwerk combines a rich product assortment with a fun program for the whole family in typical German fashion – planning every single day. The dynamic consumer exhibition pulls in thousands of end consumers to immerse themselves into the entire clothing segment including accessories such as shoes, scarves, leather goods and jewellery. And that's only the start! Cologne, Germany welcomes companies across the entire product spectrum to exhibit and it's the one place to make headlines in the bike industry.
Book hotel accommodation for Mode, Heim, Handwerk at attractive rates ahead of time. GETA ltd shows you all the great deals and discounts across Cologne. We have a large network of hostels, hotels and apartments all over the city. Tell us your budget and we'll find the most suitable offer. Are you travelling in small numbers or a large group? Our team accommodates clients of all sizes and we help you plan every step of your business trip. Stay in hotels close to Koelnmesse and benefit from access to public transport.
In addition to your hotel reservation for Mode, Heim, Handwerk, GETA ltd provides a variety of other travel services. You can request an airport transfer or a team to build your exhibition stand – all at competitive rates.
Why Your Visit Is Worth It
At its heart, Mode, Heim, Handwerk is a giant celebration of house, home and personal fashion. It's a recipe for a successful outing regardless of whether you're an established brand or a small, independent venture. The exhibition is a huge draw for visitors as you'll see in the numbers below. Not only do you gain from the business connections you make on site, but also receive direct feedback from end consumers.
Plus, you return home with increased orders and more visibility. Well worth the costs of exhibiting. Take a look at the numbers from the last live edition:
342 international exhibitors
29,300+ international visitors
35,000+ sq. metres of exhibition space
Industry Relevance
Mode, Heim, Handwerk (MHH) is North Rhine-Westphalia's largest consumer exhibition, held annually at Messe Essen. Founded in 1970, this regional fair has become a dynamic showcase that encompasses a wide range of consumer and leisure products, first starting with fashion and home, but has expanded consistently across the years. Today, the trade fair attracts a substantial audience of visitors, who are eager to explore the latest trends and innovations.
The exhibition floors are organised into six captivating thematic worlds, each catering to different consumer interests and needs.
In Fashion + Beauty, visitors are treated to a comprehensive display of clothing and accessories, including shoes, scarves, leather goods and jewellery. Alongside high-quality cosmetic products, attendees receive valuable tips and trends for health care and make-up. Fashion shows featuring styling trends for the upcoming season are a major attraction, drawing crowds to witness the latest styles and designs.
Household + Ambience solves life's minor inconveniences and makes your home a well-oiled machine with practical and beautiful solutions. From food processors and cleaning equipment to eating and cooking utensils and decorations for the house and home.
If you're bold in the exploration of new flavours, there's Market + Enjoyment, which houses all producers, direct marketers and farm shops that open the doors to a world of regional, culinary delicacies.
Building + Living tackles all dimensions of building a better home for yourself. There's furnishings and furniture as well construction, building and renovation to be discovered.
For the restless explorers and active sportspeople, Travel + Leisure represents the entire breadth of holiday accommodation, travel agencies, tourist associations, manufacturers of camping vehicles and accessories, and manufacturers of sports and leisure items.
Creative + Precious celebrates creativity in the best way possible. Products for handicrafts, sewing, embroidery, knitting, painting, drawing and other creative design techniques are on display here. Plus, the area neighbours the newly introduced Christmastown that not only showcases Christmas decorations, but features a workshop and theatre.
Who Are You Going to Meet?
MHH places an emphasis on B2C interactions so exhibitors get to introduce themselves to their target audience directly and establish personal connections, which foster a level of brand loyalty in the long run. People attend with the idea of discovering new trends and making a purchase. All in all, business is booming for exhibitors.
Additional Value of Attending
Mode Heim Handwerk goes beyond being a typical shopping fair as it offers a family program that fulfils the needs of visitors of all ages and interests. The event's energetic fashion shows featured collections made by students from the Trier University of Applied Sciences alongside exhibitors from the fashion sector. An essential aspect of the family program was the Christmas children's theatre play 'Motte will MEER,' which centered around the crucial theme of environmental conservation. Engaging and educational, this play aimed to raise awareness among young visitors about the environment and its preservation.
For nature enthusiasts, the Grugapark stand provided an opportunity to follow the tracks of animals, adding an interactive and entertaining element to the fair experience. Promoting an active lifestyle, the Essen Sports Association (ESPO) introduced visitors to the diverse range of sports offered in the city. Visitors were encouraged to participate in action areas featuring dexterity courses and archery, making the fair an engaging experience for both spectators and participants. ESPO further built on the success of this event with the 'EVERYONE can participate' campaign aimed at fostering inclusivity. The campaign brought together people with and without disabilities to experience sports together, promoting teamwork and breaking barriers.
Additionally, the family program celebrated the winner of the state competition for carpenters in North Rhine-Westphalia, Philipp Hawlitschek. His studio furniture, crafted during his carpentry training at the Museum Ludwig in Cologne, impressed the expert jury and earned the first prize easily. In total, 44 journeymen were represented with their impressive pieces, highlighting the remarkable talent and skill of craftsmen in North Rhine-Westphalia.
Past editions
MODE - HEIM - HANDWERK 2023
09.11.2023 - 12.11.2023
80%
of visitors conducted business directly
MODE - HEIM - HANDWERK 2022
10.11.2022 - 13.11.2022
81%
of visitors would like to attend the next edition
80%
of visitors would recommend the event to others
82%
of exhibitors will return for the next edition
MODE - HEIM - HANDWERK 2021
11.11.2021 - 14.11.2021
MODE - HEIM - HANDWERK 2020
07.11.2020 - 15.11.2020
Cancelled because of COVID-19.
MODE - HEIM - HANDWERK 2019
09.11.2019 - 17.11.2019
51,000
SQ M of Exhibition Area
How to get to MODE - HEIM - HANDWERK

On Foot
from HBF 35 min walking distance (2.6km)
from Essen/Mülheim Airport - 1h10 min walk (5.3km)

By Car
from HBF - 6 min ride (2.8km)
from Essen/Mülheim Airport - 8-10 min drive (6.5km)

By Public Transport
From HBF it is only 6 min ride with U11
from Essen/Mülheim Airport - there is no direct transportation
(alternatively you can walk ~30 min to Essen Abzweig Flughafen Stop and take Bus 142 for 9 stops, which will take you ~45 min total)