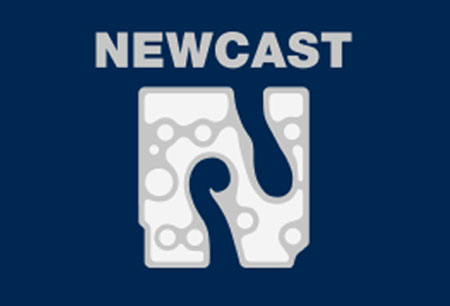 NEWCAST
Düsseldorf, Germany
Event Update
The 2027 edition of NEWCAST will occur at Messe Düsseldorf. The event will be hosted as a face-to-face trade show and will not feature Covid-19 safety measures due to the removal of the pandemic-related restrictions within Germany. The event will occur alongside GIFA 2027, METEC 2027 and THERMPROCESS 2027 between 21.06.2027 and 25.06.2027.
A Brief Overview of NEWCAST
NEWCAST is the leading international trade fair in Europe that services the metallurgy sector and is the stage to reveal the most cutting-edge casting technologies and highest quality custom-made cast products on the market. The event takes place in Düsseldorf, Germany, and functions as a focal meeting point between innovators, decision-makers, influencers, experts, and buyers. Find yourself at the right place to grow your business to reach internationally.
Book hotels for NEWCAST in 2023 with one quick consultation. GETA Ltd knows what exhibitors want in their accommodation for trade fairs – great price, good location and good comfort. Whether you want to stay in economy rooms or wish to book an upscale suite, our team finds the best deals in Düsseldorf. We know the city well and can accommodate you close to Messe Düsseldorf. You won't have to commute a long distance and are close to buses and trains. Once you're done with the hotel reservation, have a look at our other services. GETA Ltd helps you plan the perfect trip!
Why Is Your Visit Worth It?
This highly specialised field in metallurgy is modest in size, and NEWCAST gives you the chance to establish valuable connections with exactly the right players to advance your business in local and regional markets. The entire community comes to this fair and it's easy to make an impression when you're competing with this few exhibitors:
430+ international exhibitors showcased at the event;
3400+ international trade visitors made the trip;
127 countries were represented
260 accredited journalists from 16 countries
17,000+ square metres of exhibition space used.
Industry Relevance
NEWCAST has a relatively short history compared to other trade fairs as its first edition was held in 2003, but what has raised its profile and ensured it will continue to grow is its co-location with three other respected manufacturing fairs: THERMPROCESS (thermal processes), GIFA (foundry technology) and METEC (metallurgy). These four fairs create a powerful moment in the big industry when they touch ground in Messe Düsseldorf every four years. The quartet is often referred to as the Bright World of Metals because they create synergy together. Buyers are able to truly meet all their needs here.
Trade visitors have a full overview of the entire value chain. Exhibitors cover everything from the latest in casting machines, casting materials and casting processes to permanent mould processes, malleable iron and casting products. Add to your experience with the seminars and conferences taking place during the trade fair. One of the highlights of NEWCAST is the NEWCAST Forum. Come for the technology and stay for the knowledge exchange.
Who Are You Going to Meet?
NEWCAST might be a smaller event, but certainly maintains a high level of internationality. The number of non-German exhibitors in 2019 was 379 (87%), which came from all over Europe. In terms of visitors, 64% of all visitors were foreign nationals. Of course, the countries with the biggest numbers are mostly in Europe – Italy, France, Spain, and Austria. However, there's also Turkey, India, Japan, China, Russia, and South Korea. These are all the biggest industrial markets in the world.
Exhibitors are happy to know there is a large variety of industry sectors represented. Trade visitors come from the automobile, mechanical engineering, services, electrical engineering, wholesale and export trade, electronics and construction industries. This variety in contacts and clients gives you further opportunities to grow and diversify your revenue streams. Not to mention how easy it is to break into new markets. The overall reasons professionals attend is to learn about trends and new developments, identify new suppliers and initiate purchases. Since editions roll around once every four years, customers are a lot more invested in placing direct orders.
You definitely meet with the right people. The quality of sales leads is high since NEWCAST is a magnet for professionals in top management (46%) – owners, C-level executives and department heads. Quite naturally, they're in the position to make purchasing decisions. Whether they have the sole power to decide or are sharing the responsibility, you're still meeting with people who can take your business to the next level. That's what makes NEWCAST so special in the first place.
Additional Value of Attending
NEWCAST is host to one of the most informative, valuable forums for the foundry industry – the Newcast forum, which is organised by the Bundesverband der Deutschen Gießerei-Industrie e. V. (BDG) and the Verein Deutscher Giessereifachleute e. V. (VDG). The forum explores potential applications of innovative casting products and casting materials and discusses the advantages of cast components.
As a whole, the forum serves as a meeting point between developers, designers, purchasers, and foundry experts. You're able to meet with the right people, exchange expertise and insight you're your own sectors, and then facilitate the professional dialogue between research and practice. It's here that the new future is being made.
A climate-neutral future is set to be the overarching theme for the upcoming edition. Programming will address the challenges associated with it, special solutions are needed for our small and medium-sized industries. Topics feature – Sustainability, Decarbonisation and climate neutrality, Material and energy efficiency, Component sizing and design, Lightweight construction and bionics, and Digitalisation & Industry 4.0.
Past editions
NEWCAST 2023
12.06.2023 - 16.06.2023
Coincided with METEC, GIFA, and THERMPROCESS 2023
58%
of visitors were decision-makers
69%
of visitors were from abroad
78%
of visitors had concrete investment plans
76%
of exhibitors were from abroad
How to get to NEWCAST

On Foot
from Dusseldorf Hbf is 1h 30 min walk or 30 min with a bicycle
1h 5 min with a walk or 25 min with a bike

By Car
from Dusseldorf Hauptbahnhof the ride will take you 30 min (~9 km)
from the airport there are only 15 to 20 min (~9km)

By Public Transport
From the Dusseldorf Central Station U-Bahn Nr U78 will get you there for 26 min
From Dusseldorf International Airport to Messeplatz you need to change transport with either of this 3 options:
- From Airpot Terminals A/B/C: 6 stops with Bus 760 to Freiligrathplatz and then U78 to MERKUR SPIEL-ARENA/Messe Nord and within 7 min walking distance you will reach the Messe*
- SB51 from Flughafen Terminal A/B/C to Theodor-Heuss-Brücke and then with U78 to MERKUR SPIEL-ARENA/Messe Nord and within walking distance you will reach the Messe*
- from Terminals A/B/C take bus 721 for 6 stops to 'Am Hain', transfer to bus 722 for another 4 stops to Messe Congress Center and within walking distance you will reach the Messe*
* every choice will take you from 30 to 40 min