NORDBYGG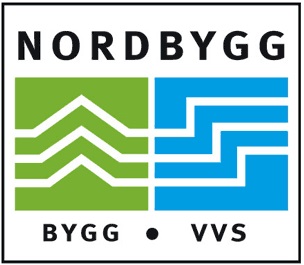 NORDBYGG
Sweden , Stockholm
Event Update
The 2024 edition of NORDBYGG will be held at the Stockholmsmassan as a face-to-face trade fair. The edition will be hosted between 23.04.2024 and 26.04.2024. At present, Stockholmsmassan and Norway do not have Covid-19 safety guidelines or travel restrictions in place. The organising committee has assured that they will continue to observe the situation and adjust the safety guidelines as necessary.
Introduction to the Event
Want to learn what's the latest trend to emerge from the world of building and construction? Attend NORDBYGG in Stockholm, Sweden, where over 800 exhibitors present their very best from plumbing equipment to building ceramics and real estate practices and advice. The international trade fair is expected to reach an all-time high attendance during its four-day run. Ensure you have your hotel accommodation sorted out in advance with some assistance from GETA ltd. It's easy to book a hotel for NORDBYGG when you know where to look and our team knows Stockholm well.
GETA ltd has contacts with hotels across different price categories and locations to help tailor your stay to your exact needs. Whether you wish to be right next to the fairgrounds or in a quiet residential area, we can make it happen. NORDBYGG has prepared an intense program, so you should make sure you're most comfortable during your visit. If you're trying to establish yourself in the building industry, this is the event for you as organizers help with advertising solutions to draw attention to your products.
Lay the foundations for a stronger business at NORDBYGG with GETA ltd in charge of your arrangements.
Past editions
NORDBYGG 2022
26.04.2022 - 29.04.2022
300
International exhibitors
NORDBYGG 2020
29.09.2020 - 02.10.2020
Cancelled because of COVID-19.
NORDBYGG 2018
10.04.2018 - 13.04.2018
How to get to NORDBYGG

On Foot
Bromma Stockholm Airport – not advisable
Stockholms Centralstation – not advisable

By Car
Bromma Stockholm Airport – 20 mins via E20/E4
Stockholms Centralstation – 15 mins via Road 226

By Public Transport
Bromma Stockholm Airport – 45 mins via transports 113 and Pendeltåg linje 43
Stockholms Centralstation – 10 mins via transport Pendeltåg linje 43
Hotels
Venue