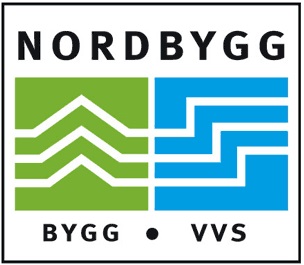 NORDBYGG
Stockholm, Sweden
A Brief Overview of Nordbygg
Nordbygg are at the epicentre of the construction, building and retail industry in the Nordic region. The international trade fair empowers innovators and startups to share their vision for the future of construction through a range of advancements. Visitors benefit from a 360-degree overview of the entire market and a solid supporting programme that brings top experts in the field to discuss current trends. Have the ambition to establish yourself up North? Nordbygg is the correct stage!
Book hotels for Nordbygg at attractive rates and plan your entire business trip within a day! We're here to help you with anything you need from accommodation for trade shows to reservations for meeting facilities and airport transfers. GETA ltd has worked in Stockholm for over a decade and provides travellers with a robust selection of hotels in the city regardless of budget. No budget is too small and no group is too large. From low-cost rooms to premium suites, you're spoiled for choice. Make excellent savings and enjoy a hotel reservation near Stockholmsmässan. All major public transport hubs are located minutes away on foot.
Why Your Visit Is Worth It
Nordbygg is a solid procurement platform that opens the doors to competitive markets in Northern Europe. Sweden is synonymous with forward-thinking technologies and smart construction, so the trade fair enjoys a strong reputation among senior buyers. Exhibition costs are a small price to pay compared to the benefits you get from networking with qualified buyers.
Plus, you get to hear from the biggest experts in the world on the hottest trends and solutions to the biggest challenges facing the industry today. Take into account the following numbers:
930 exhibitors, of which 300 were foreign
34,954 international trade visitors from 53 countries
Industry Relevance
Nordbygg is considered to be the Nordic region's most important construction meeting place. Since 1980, the international trade fair has been at the forefront of innovation and purchasing within the building and construction industry. Thousands travel every two years to Stockholm, Sweden to see the latest products and innovations, network, attend seminars and connect with new suppliers. The trade fair is based out of Stockholmsmässan and runs for three days towards the end of April.
The main selling point of Nordbygg is that it covers the entire product value chain under one roof. It's where purchasers are able to make all their decisions in regards to product research, comparing prices and purchasing. Here are the main product categories on the exhibition floors:
bathroom accessories
building automation
ceramics
concrete
construction machines & scaffolding
cooling & heating pumps
electricity & lights
energy
glass & fittings
heating, ventilation & sanitation
IT, cash registers, security
kitchen
personal equipment
personal safety equipment
plastics
sheet metal, steel & building systems
surface materials & treatments
wood & building systems
Who Are You Going to Meet?
Because Nordbygg is primarily focused on the Nordic region, the majority of exhibitors and trade visitors are from Scandinavia and the Baltic states with the rest of Europe falling behind. Almost 90% of all visitors are Swedish Nationals and 44% travelled from around Lake Mälaren. That's giving you an ample idea as to where you can best penetrate Sweden as a market.
The profile of international visitors covers Finland, Norway, Denmark, Estonia and Lithuania as the countries with the most representation. Nordbygg pulls in professionals working in different areas of construction. There's skilled tradespeople, management, project management, clients and purchases, production, operations and maintenance. Around 82% of trade visitors have purchasing power in some capacity.
Additional Value of Attending
Exciting news for Nordbygg 2024 attendees. Organisers are creating a new specialised area that is entirely dedicated to photovoltaic technology. This development comes after a significant increase in interest in sustainable and locally produced energy in Europe due to the current energy crisis. Photovoltaic energy has emerged as a leading contender for the energy source of the future, and Sweden has officially entered the technological race to utilise the most of the solar potential available.
In previous editions, we've seen several solar tech companies showcasing innovations already. A trend that's expected to continue for upcoming editions as the market expands and new players enter the field. The new area will highlight groundbreaking work related to combating the effects of climate change, supporting sustainability and achieving smart energy consumption in Sweden.
There are constant little improvements being made in the efficiency and effectiveness of solar panels, and innovations in building-integrated solar panels that can replace construction products and produce electricity at the same time are also on the horizon. Another rapidly developing technology is the management of electricity production and battery charging to support the electric mains and use electricity more cleverly. Innovations in measuring techniques and how companies sell electricity to each other are also an increasing trend.
The other major addition to the fair's format is the new Sustainable Material Stage, which is where visitors will discover the high-tech world of sustainable materials, circular building design and the next generation of recycled materials. There's been a growing need for life cycle analyses and a drastic shift away from how manufacturing and production are currently run.
One of the partners for this new initiative is the Nordic Swan Ecolabel, which emphasises the importance of knowledge exchange and networking at the fair. Multiple certification systems exist for buildings, with significant differences in scope and demands, and Svanen is one such certification system.
The Outlook for 2024
Excitement is already building for Nordbygg 2024 after the successful return of the event in 2022. Previous attendees are eagerly anticipating the upcoming fair, which promises to once again be the go-to platform for business meetings, networking, and knowledge transfer.
The 2022 fair saw discussions and presentations on important topics such as digitalisation, climate declarations, fossil-free energy, and new innovative materials. According to Lina Hann, the new Head of Nordbygg, the focus of the 2024 fair will continue these conversations and follow up on new developments. Currently, organisers predict that the upcoming edition will maintain the same attendance numbers and even reach a bigger audience.
Past editions
NORDBYGG 2022
26.04.2022 - 29.04.2022
300
International exhibitors
NORDBYGG 2020
29.09.2020 - 02.10.2020
Cancelled because of COVID-19.
NORDBYGG 2018
10.04.2018 - 13.04.2018
How to get to NORDBYGG

On Foot
Bromma Stockholm Airport – not advisable
Stockholms Centralstation – not advisable

By Car
Bromma Stockholm Airport – 20 mins via E20/E4
Stockholms Centralstation – 15 mins via Road 226

By Public Transport
Bromma Stockholm Airport – 45 mins via transports 113 and Pendeltåg linje 43
Stockholms Centralstation – 10 mins via transport Pendeltåg linje 43