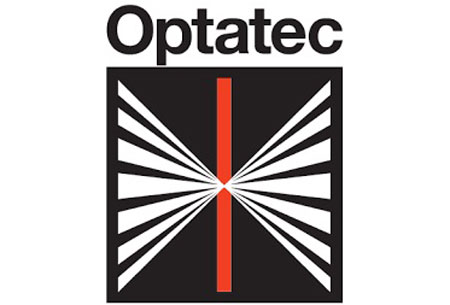 OPTATEC
Frankfurt am Main, Germany
A Brief Overview of Optatec
Optatec serves as the meeting point for the most important companies and players in the optics value chain on a global scale. Held in Frankfurt, Germany, the upcoming edition presents all the latest products and services in optics, optoelectronics, laser technology, fiber optics. You won't find a similar platform that's equipped to give you first-hand information for your sector as well as position your products internationally. Optatec is an economic juggernaut pure and simple.
Book hotels for Optatec at fantastic rates and make killer savings wherever your work takes you next around the world. We're veterans in the business travel sector and accommodate every price point. You have first pick of hotels in Frankfurt, Germany close to Messe Frankfurt. Not only do you keep expenses low, but you also shorten your daily commute. You can get to the exhibition centre in minutes and have access to public transport. Do you prefer upscale accommodation? Or you're looking for something budget friendly? We've got you.
In addition to hotel accommodation for Optatec, GETA ltd has a lot of other travel services to make your business trip a success! Come to us to book meeting facilities with A/V equipment or hire a team to build your exhibition stand.
Why Your Visit Is Worth It
Never underestimate the real power of an effective procurement platform. Optatec promises you exactly that – access to a tight-knit international community of professionals and innovators. This is where you can meet potential new buyers, penetrate new regions and also learn a lot about the advancements made. Here are key numbers to convince you to attend:
255 exhibitors from 30 countries
3481 trade visitors from 37 countries
4500 sq. metres of exhibition space
Industry Relevance
Optatec, held biennially at Messe Frankfurt, is an exclusive trade fair dedicated to professionals in the optics sector. Since its very first edition in 1992, Optatec has evolved into one of the most significant international platforms for optics, optoelectronics, laser technology, fiber optics, and optical measuring and testing technology. The trade fair showcases the entire spectrum of optical technologies, applications, and manufacturing processes. The product portfolio encompasses the following product categories:
Optical components, materials, coatings, systems
Optomechanical, optoelectronic components and devices
Optical sensors
Laser technology - components
Fibre optics, lightwave technology
Organisations and services
Photovoltaics - components, system development
Optatec has rightfully earned its reputation as a true leader when it comes to information, business and communication. It serves as a global stage where exhibitors from Europe and around the world present future technologies, unveil innovative products and launch cutting-edge advancements. In fact, exhibitors use the pause of two years between editions to prepare their next generation of products so that they're ready for launch when the time comes. But procurement is only one small part of the puzzle. The event fosters collaboration, knowledge sharing and networking. With a focus on innovation and progress, Optatec embodies the spirit of optical technologies like no other event.
Optatec provides an invaluable meeting point for suppliers and customers, bridging the gap between scientific findings, practical applications and industry demand. If you wish to get the full 360-degree overview of the optics value chain, this is where you find it all. The exhibition is then complemented by a distinguished program featuring lectures and discussions, offering attendees further insights into the latest trends and technological advancements.
Optatec plays a crucial role in driving innovation and development within the optics industry with a focus on the impact the industry makes on a grand scale. The fair addresses important themes such as sustainability, climate protection and environmental awareness, reflecting the industry's commitment to combating harmful effects on the environment. You're more than welcome to join the conversation and explain how your products touch on these issues through the exhibitor forum, which is where you get an additional boost to engage with industry experts and generate visibility.
The trade fair's highly specialised nature ensures a concentrated gathering of decision makers, enabling focused networking and generating concrete leads. Attendees have the chance to test and evaluate solutions offered by exhibitors on site.
Who Are You Going to Meet?
Optatec is the perfect showcase for market leaders in the German market to showcase what they're capable of. You'll be exhibiting side by side with regulars such as Hamamatsu Photonics Germany, CeramOptec, Matzdorf, Darmstadt University of Applied Sciences, OptoTech Optikmaschinen and Satisloh. But don't think the trade fair is localised to Germany alone. Exhibitors travel from all over the world. Europe is well represented with companies from France, Italy, Bulgaria, the UK, Austria, Finland, Sweden and Hungary. However, Optatec has an impressive orbit, reaching Canada, the USA, Hong Kong, Taiwan, Israel, China and Singapore.
When it comes to the level of internationality in the audience, over 50% of trade visitors are foreign nationals coming from all over the world in order to attend. Professionally, we see manufacturers, researchers, experts and users in attendance. The event has proven itself to be essential for both production and quality assurance managers, as well as system integrators to meet their goals.
It also needs mentioning that Optatec paves the way for the next generation of professionals by actively engaging talented young students, providing them with opportunities to learn more about potential career paths and build a personal network. The Job Market is an excellent feature for any newcomer to find their next position. The fair's commitment to nurturing future talent ensures a continuous drive for innovation and growth in the optics industry.
Additional Value of Attending
We can't talk about commitment to innovation and fostering new talent without pointing towards the START UP AREA of Optatec, where young companies with bold ideas and a fighting spirit get to show what they're worth. This area is where the future is being built and by claiming a spot, you're boosting your visibility and making it easy for investors and major buyers to discover you in a heartbeat. As a participating young start-up company, you take advantage of an all-round carefree package for participation, which drops all financial barriers when it comes to attending.
Past editions
OPTATEC 2022
18.10.2022 - 20.10.2022
OPTATEC 2020
17.11.2020 - 19.11.2020
Cancelled because of COVID 19
OPTATEC 2018
15.05.2018 - 17.05.2018
8,076
SQ M of Exhibition Area
How to get to OPTATEC

On Foot
From Hauptbahnhof - 20 min
From Frankfurt Airport – 35 min with a bike

By Car
From Frankfurt Main Station - 10 min
From Frankfurt Airport - 20 min

By Public Transport
From HBF S-Bahns with numbers 3, 4, 5 or 6 will all get you to Messe Frankfurt for 11 min
From Frankfurt Airport with ICE, S8 or S9 for 35 min to HBF and then S3, S4, S5 or S6 for 11 min