opti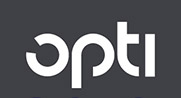 opti
Germany , Munich
Event Update
The 2023 edition of opti will be held between the dates of 27.01.2023 and 29.01.2023. The live event will take place in Messe Munich. At present, Germany does not have domestic Covid-19 safety measures in place. This is due to their removal in April 2022 following extensive discussions within the Bundestag. Yet, participants will be highly encouraged to follow certain recommendations. Among them is maintaining a 1.5 metre social distance during participation. Attendees will have to present 3G entry documents such as proof of recovery upon their arrival in Germany due to the travel restrictions.
A Brief Overview of opti
Opti is where every well-known name in the optics and eyewear industry go to debut new products, discuss best practices and shape trends in frames design. The international trade fair functions as a procurement platform. There's also an added bonus. Each edition of opti travels to a different city in Germany. Every time you exhibit, you meet a fresh audience and create new opportunities to sell your products.
Benefit from hotel services for opti at affordable rates with GETA ltd. We're experienced and can handle any budget. Discover the top hotel rates in Munich, Germany and have your pick before anyone else. You can rely on a quick, flexible service. Our priority is your comfort. That's why GETA ltd searches for hotel rooms close to Messe München. In the end, you get to enjoy not just savings but a shorter commute to the exhibition centre.
Why Your Visit Is Worth It
Previous exhibitors have said that if you have a decent product, you'll be able to sell it without a problem at opti. And that's true. The international trade fair is focused on generating sales leads and improving revenue overall. Part of the reason why is in the numbers. Learn why it's a good thing to exhibit at opti:
27,000+ international trade visitors made the trip
600+ international exhibitors showcased their wares
57,000 square meters of exhibition space was made available
Industry Relevance
Held for the first time in 1998, opti is an annual event that runs in the month of January. Because of this, it's usually the first place where new products are announced and professionals come face to face with trends as they form. The halls host the entire value chain of products - frames, lenses, contact lenses, refraction and diagnostics, IT, machines, workshop equipment, shop fitting and decoration, trade products and accessories. There's quite a lot of programming that takes place at opti and each year has its unique presentations and talks. However, you can be certain of a few main support events. We're talking about popular events and areas like the Blogger Spectacle, opti BOXES and opti SHOWCASE.
Who Are You Going to Meet?
ANDY WOLF, BLACKFIN, Cazal Eyewear, DITA, ESCHENBACH, HEIKAUS, Marcolin, evil eye, KERING eyewear, MENRAD and OCULUS are only some of the high profile brands that you can discover and source. The mix of exhibitors between frames to laser technology, optical measuring instruments and binoculars creates a unique atmosphere. Between boutique shops and retailers, you also have opticians and other medical facilities interested in opti. Visitors often have some purchasing power and represent markets such as Germany, Italy, France, Switzerland, the UK, the USA, Spain, Korea and China.
COVID Report
Exhibitors and stakeholders in the optics and eyewear sectors can rejoice, because opti 2022 will take place in its usual January spot. This time the international trade fair is travelling to Munich according to GHM Gesellschaft für Handwerksmessen mbH. Organisers are confident the trade fair will be a huge success as a live edition despite the coronavirus pandemic, which caused the 2021 edition's cancelation. The official dates are set for May 13th - May 15th at Messe München. COVID-19 preventive measures will be put in action at the exhibition grounds and complete compliance is expected by all in attendance.
Past editions
opti 2022
13.05.2022 - 15.05.2022
opti 2021
08.01.2021 - 10.01.2021
Cancelled because of COVID-19
opti 2020
10.01.2020 - 12.01.2020
opti 2019
25.01.2019 - 27.01.2019
OPTI 2018
12.01.2018 - 14.01.2018
How to get to opti

On Foot
45 min Bike ride from HBF

By Car
From Munich HBF ~30 min
From Munich International Aiport - 30 min

By Public Transport
From Munich HBF with U2 (13 stops) for 23 min to Station Messestadt West
From Munich International Aiport - S8 to Munich Daglfing Station /1 min transfer to Daglfing Bahnhof Ost/ and then with bus 183 to Messestadt West ~ 55 min
Hotels
Venue