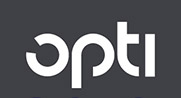 opti
Munich, Germany
Event Update
The 2024 edition of Opti will be held between the dates of 12.01.2024 and 14.01.2024. Organisers have opted to alter the hosting dates to the traditional slot to provide optimal framework conditions for the industry. The live event will take place in Messe Munich. At present, Germany does not have domestic Covid-19 safety measures in place. This is due to their removal in April 2022 following extensive discussions within the Bundestag. Yet, participants will be highly encouraged to follow specific recommendations. Among them is maintaining a 1.5-metre social distance during participation. At present, the country does not have travel restrictions in place.
A Brief Overview of Opti
Opti is where every established name in the optics and eyewear industry goes to discuss the best practices, debut new products and shape trends in frame design. The international trade fair serves as a high-profile procurement platform that goes well beyond Europe. As an exhibitor, you have additional incentive to choose opti – every edition travels to a different city in Germany. You meet stimulating professionals every time you exhibit and create new opportunities to sell your products.
Find out what the most affordable hotel rates in Munich, Germany are through GETA ltd. We're a veteran provider of accommodation for exhibitions and knows the city like the back of our hand. Single travellers and groups of twenty are equally welcome and receive a personalised reservation for opti suited for their budget. Have your pick from high-end suites, spacious apartments and low-budget hostels. No matter the price point, we make it a point to accommodate you close to Messe Munich. Takes just minutes to get to the exhibition centre. GETA ltd has a lot more travel services to offer you for a full experience!
Why Your Visit Is Worth It?
Exhibitors have often said that if you have a decent product, you'll have no problem selling them at opti. It's not false advertisement. The trade fair manages to connect supply to demand, and opti remains the preferred platform for cross-border selling. Have an ambition to grow outside your local market? This is where you have the most opportunity to do so and raise your brand profile. The first edition after the long pause caused by the pandemic has done incredibly well:
368+ international exhibitors from 25 countries had a booth

13,000+ international trade visitors from 71 countries made the trip

57,000 square meters of available exhibition space
Industry Relevance
Held for the first time in 1998, opti is an annual event held in January. A significant selling point of the trade fair is that travels and never stays the same place, which allows exhibitors to meet with new trade visitors every single year and generate buzz for their products. The early start also means that exhibitors set the major trends for the year to come. This is the reason why it's not uncommon for companies to hold onto their new collections and products well before they attend so that they can make the most out of their product launches.
The exhibition space hosts the entire value chain of products divided into 11 thematic – frames, lenses, contact lenses, refraction and diagnostics, IT, machines, workshop equipment, shop fitting and decoration, trade products and accessories, business equipment and buying syndicates.
Who Are You Going to Meet?
You know opti ranks first in Europe and maintains a leading position worldwide when you see the calibre of brands that choose to have a booth there. You'll exhibit alongside recognized companies like ANDY WOLF, BLACKFIN, Cazal Eyewear, DITA, ESCHENBACH, HEIKAUS, Marcolin, evil eye, KERING eyewear, MENRAD and OCULUS. They are the reason opti attracts so many powerful buyers. The mix of exhibitors who manufacture laser technology, optical measuring instruments, equipment, frames, and binoculars creates a unique atmosphere.
Besides boutique shops and retailers, there are also opticians and other medical facilities with an interest in Opti. Visitors often have purchasing power. By last surveys, this number stands at 70% and you're likely to encounter owners, managing directors, area heads and master craftsmen. The main reasons they attend is to discover innovations and make new business, and for 88% of all traders admit that opti has an effect on their purchasing decisions. The countries with the biggest presence include Germany, Austria, Switzerland, Belgium, the Netherlands, Luxembourg, Italy, France and Czech Republic, the USA, Korea, and China.
Additional Value of Attending
In terms of programming, you can hope to see the winners of the opti BOX AWARD. It's one of the most talked-about aspects of the trade fair and winning translates to bigger sales and a lot more industry press coverage. The awards are decided by an expert jury consisting of representatives from eyebizz, opti and influential fashion and eyewear bloggers - Dr. Jürgen Bräunlein, Giulia De Martin, Giovanni Graffweg and Bettina Reiter. In order to be a winner, you have to rank high across design, sustainability, functionality, technology and marketing.
Each edition of opti follows several major themes. In 2022, there were two. First, sustainability led most discussions and guided business decision. Organisers put in a lot of effort to reward the businesses that embrace greener materials and manufacturing. The key things the optics industry pays attention to are CO2 footprint, short distance logistics for raw materials and precursor products, regional production using plant-based or recycled materials, and glasses made by 3D printing. These changes in production have made big storage areas largely unnecessary and there's virtually no waste created. The opti FORUM XT featured two webinars that tackled the subject.
The other major topic for the 2022 edition concerned the optician side of the trade fair – myopia management, which has gained a lot of popularity due to the constant use of mobile phones and other digital devices. One of the ways to manage myopia is through the use of automated multi-pathology retinal screening to detect AMD, glaucoma and diabetic retinopathy – technology that gives correct diagnoses within a few seconds. Trending topics that received quite a bit of positive reception include multifocal daily disposable contact lenses and orthokeratology night lenses.
Past editions
opti 2023
13.01.2023 - 15.01.2023
19.2%
Increase in visitor attendance rate
opti 2022
13.05.2022 - 15.05.2022
66.5%
of visitors confirmed their attendance for 2023 edition
opti 2021
08.01.2021 - 10.01.2021
Cancelled because of COVID-19
opti 2020
10.01.2020 - 12.01.2020
opti 2019
25.01.2019 - 27.01.2019
How to get to opti

On Foot
45 min Bike ride from HBF

By Car
From Munich HBF ~30 min
From Munich International Aiport - 30 min

By Public Transport
From Munich HBF with U2 (13 stops) for 23 min to Station Messestadt West
From Munich International Aiport - S8 to Munich Daglfing Station /1 min transfer to Daglfing Bahnhof Ost/ and then with bus 183 to Messestadt West ~ 55 min