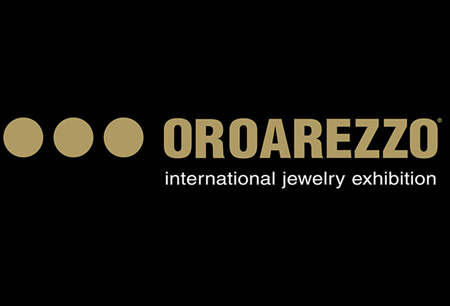 OROAREZZO
Arezzo, Italy
Book Hotel Online for OROAREZZO
Book Now
Event Update
The 2024 edition of OroArezzo will take place at the Arezzo Fiere e Congressi as a live trade fair. The latest edition of the event will be held between 11.05.2024 and 14.05.2024. The venue will not include Covid-19 safety measures due to the removal of the related domestic restrictions. Italy currently does not have travel limitations.
A Brief Overview of OROAREZZO
OROAREZZO is Italy's top platform dedicated to goldsmithing and jewellery production. You'll get to experience the very best in the country and have a chance to learn about innovative tools and technologies used today. The international trade show also functions as a high-profile, cross-border procurement platform with an international appeal. If you're interested in breaking into the Italian goldsmithing market, then this is the trade show for the job.
Now that you've got tickets, it's time to book hotel accommodation for OROAREZZO. GETA ltd has worked with exhibitors for over a decade and has worked in every major city in the world. We have a large database of hotels in Arezzo and make sure you have the best hotel rooms without paying a small fortune. Groups of all sizes are welcome and our team makes sure you get the most affordable deal on the market. Stay in a fantastic hotel close to Arezzo Fiere e Congressi and enjoy access to public transport for a quick commute. Compliment your reservation for OROAREZZO with our other services – airport transfers, rent-a-cars, booth construction and reservations for meeting facilities.
Why Your Visit Is Worth It?
It makes perfect sense to invest in exhibition space at OROAREZZO. The trade show gives you all the right conditions to expand your professional network and generate qualified sales leads. Here are some of the important numbers from the last live edition:
300 exhibiting jewellery and technology brands
200 hosted buyers from 50 countries
Industry Relevance
OROAREZZO first took place back in 1979 in Arezzo, Italy and since then has been the go-to event for goldsmiths and jewellery makers in the country. The trade show is responsible for the introduction of Italian brands to the wider world and opens doors to international markets easily. Editions are held every year in May and each edition has its own specific theme. In 2022, the theme was "The Art of Manufacturing".
The exhibition grounds are divided into five zones. The biggest and most relevant is dedicated to Jewellery. Here is where Italian and international gold jewellery is presented. Visitors are able to discover not just refined jewellery design and collections, but semi-finished products, closures and frames for artisan and manufacturers in the gold sector. It's the best place to discover the best in unbranded manufacturing. The Tech zone is for cutting-edge machinery and technologies used during the manufacturing processes. Here organisers partner with AFEMO (Italian Association of Jewellery Machinery Manufacturers and Exporters) to deliver the best selection of solutions.
Third is Cash & Carry for ready goods. Italian and foreign retailers are here in order to make their selections and place orders immediately. You'll find that most design trends find their start here. It is certainly one of the most dynamic areas in the show. The fourth zone is Gems for precious and semi-precious stones. Jewellery producers frequent this area in order to purchase gems for their newest collections. Based on sales here, you can make educated guesses on what's going to be popular next season.
Finally, there's Packaging meant for visual merchandising and packaging. Packaging is a key part of the jewellery experience and this zone features true experts in visual merchandising, who give ideas and solutions to retailers and producers on ways to make buying jewellery more appealing. Together all these zones give a broad overview of what's happening in jewellery production on an international scale.
Sustainability has become a hot topic in the industry, which is why organisers have put in the work to highlight sustainable innovation. In 2022, Federorafi organised a workshop with the Provincial Council of Goldsmith and Silversmith Producers that centered on issues regarding sustainability. The workshop followed all relevant areas such as material sourcing, supply chains and technology used in the manufacturing of jewellery. Visitors had the pleasure of listening to the insights from top speakers from Bulgari Gioielli and Unoaerre Industries.
Who Are You Going to Meet?
OROAREZZO is home to Italy's foremost names. You'll exhibit side by side with the country's best such as Anima, Alessi Domenico, Graziella Group, Femar, Del Pia, Luiber, Milor, Veneroso, Orolo and Le Chic. It's important to note that all these companies have participated in the show's high-profile competition – the Premiere.
OROAREZZO partners with the ITA Agency and MAECI, which guarantees a high volume of international buyers. The trade show maintains a strong presence of buyers from the Middle East as well as Europe. Eastern Europe in particular has a strong representation. Malaysia, Indonesia and Vietnam are markets with rising numbers. Organisers also report increasing numbers from the North of Africa. When it comes to the type of visitors that attend, exhibitors have a chance to come face to face with retailers, wholesalers, suppliers, private labels, agencies and journalists.
Additional Value of Attending
As with other trade shows, OROAREZZO has embraced digital resources with the introduction of the digital community geared towards the jewellery sector. This single platform helps exhibitors get the most out of their experience during the trade show and find new business opportunities. Called Jewellery Golden Cloud, the platform helps exhibitors find suppliers and partners, learn about the latest technological news, keep in touch with peers and preview any new collections. The platform enhances your visit to OROAREZZO, but is quite useful to chase sales leads between editions.
A major highlight of OROAREZZO is the Première competition. Italian jewellery manufacturers sign up to test their skills and show how cutting-edge technology improves on tradition. It's highly competitive and each edition has its own specific topic. In 2022, the competition tasked jewellers with crafting the perfect bracelet. Bracelets have been around for as long as people, so competitors have a lot of inspiration to work with. There's no limits to creativity, design, shapes, workmanship and dimensions.
The winners have shown true strength of vision and impeccable craftsmanship. There are three categories – Creativity & Design; Creativity, Art & Sculpture; and Creativity & Peace. The jury also gets to award a special mention.
Past editions
OROAREZZO 2023
13.05.2023 - 16.05.2023
55
Hosted buyer countries
Return to pre-pandemic visitor levels
40+%
Increase in visitor attendance compared to 2022
OROAREZZO 2022
07.05.2022 - 10.05.2022
OROAREZZO 2021
10.04.2021 - 13.04.2021
Cancelled because of Covid-19
OROAREZZO 2020
19.06.2020 - 22.06.2020
Cancelled because of COVID-19.
OROAREZZO 2019
06.04.2019 - 09.04.2019
How to get to OROAREZZO

On Foot
San Francesco d'Assisi Airport – not advisable
Arezzo Terminal Station – 30 mins via Via Baldaccio D'Anghiari

By Car
San Francesco d'Assisi Airport – 1hr10mins via Raccordo Autostradale 6 Bettolle-Perugia/Raccordo Autostradale A1 Perugia and A1/E35
Arezzo Terminal Station – 5 mins via Via dei Carabinieri

By Public Transport
San Francesco d'Assisi Airport – not advisable
Arezzo Terminal Station – 16 mins via LF4