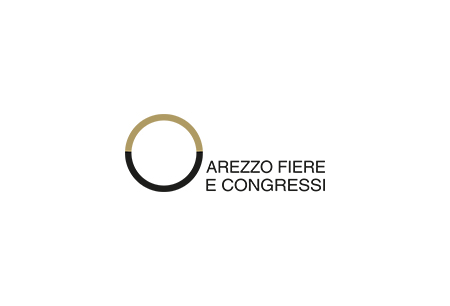 Arezzo Fiere e Congressi s.r.l.
Address:
Via Spallanzani, 23 - 52100 Arezzo Italy, Arezzo,
Italy
About The Venue
The Arezzo Fiere e Congressi is among Arezzo's leading event venues. It is an event complex consisting of 30 000 m2 of event space distributed between 9 meeting areas. The complex is state-of-the-art and was inaugurated in 2012. It has a parking space for 750 cars and a convenient location. Since its inauguration, the venue has been a popular hosting site for both the city and Italy. For instance, the OroArezzo, an international jewellery trade fair, takes place here.
The Arezzo Fiere has a total event space of 30 000 m2. It consists of 8 pavilions and a conference centre. The total capacity of the meeting areas is over 15 000 visitors. All 9 meeting areas are flexible, allowing for various combinations to be made. Such includes combining one or more rooms to form large spaces. Alternatively, a space can be divided into more compact spaces using soundproof partitions. All areas have modern amenities, with the venue itself having parking space for 750 cars.
How to get to Arezzo Fiere e Congressi s.r.l.
San Francesco d'Assisi Airport – not advisable
Arezzo Terminal Station – 30 mins via Via Baldaccio D'Anghiari
San Francesco d'Assisi Airport – 1hr10mins via Raccordo Autostradale 6 Bettolle-Perugia/Raccordo Autostradale A1 Perugia and A1/E35
Arezzo Terminal Station – 5 mins via Via dei Carabinieri
San Francesco d'Assisi Airport – not advisable
Arezzo Terminal Station – 16 mins via LF4
View Nearest Hotels
Hotels
Venue
GET A FREE QUOTE
Looking for a hotel accommodation for particular trade show or exhibition.
Send us a general enquiry and we will find the best options for you