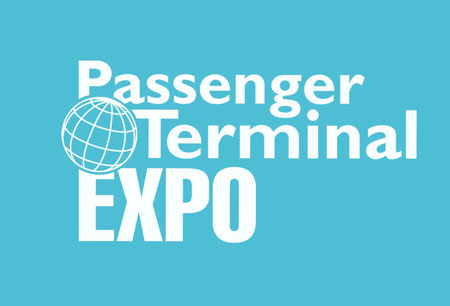 Passenger Terminal EXPO
Frankfurt am Main, Germany
Book Hotel Online for Passenger Terminal EXPO
Book Now
Event Update
The 2024 edition of Passenger Terminal EXPO will occur as a live trade show between 16.04.2024-18.04.2024. The event will be held at one of Frankfurt's venues. Strict Covid-19 preventative measures will not be in place at the venue. This is due to the country removing the related restrictions during the previous months.
A Brief Overview of Passenger Terminal EXPO
Want to remain in step with the current advancements in passenger terminal design, management, security and technology? Passenger Terminal EXPO is the international exhibition and conference that should be on your radar for its in-depth look into breakthroughs and practical applications of emerging technologies. It's been going on for a long time and gives you access to multiple markets in Europe and further abroad to explore, while increasing your brand visibility!
Book hotel accommodation for Passenger Terminal EXPO no matter where the exhibition travels next in Europe. GETA ltd works with your budget and shows you the top hotel rates in all major European cities that host Passenger Terminal EXPO. Just tell us how many people are in your group and how much you want to pay. It's that simple. We assist you every single step along the way and deliver a flexible service! Stay in excellent hotels close to the exhibition centre and enjoy connections to public transport.
GETA ltd offers you a portfolio of travel services ranging from airport transfers to reservations for meeting facilities.
Why Your Visit Is Worth It?
To sell, you have to be where the buyers are and in this industry, the big buyers favour the program at Passenger Terminal EXPO. You have access to a built-in professional audience and because precision tools and manufacturing technology have such wide application, you're in a position to sell to not just one major industry.
Showcasing solutions and equipment to an eager audience, especially when what you offer is new, guarantees solid inquiries and direct orders. We can also provide you with some statistics to show you the facts:
300+ international exhibitors

400+ speakers

1900 conference attendees

10,000+ international trade visitors

130 countries
Industry Relevance
Passenger Terminal EXPO is a highly anticipated international conference and exhibition dedicated to passenger terminal design, management, security and technology. First held in 1998, the event has established itself as a prominent meeting point for industry professionals to collaborate, share insights, and explore the future of airport development. Editions are held annually and take place in different European cities on a set rotation pattern. In 2024, the event will be held in Frankfurt, Germany at Messe Frankfurt.
Bringing together buyers from around the world, Passenger Terminal EXPO facilitates a productive exchange of information and ideas. This prestigious event offers a unique opportunity for attendees to discover the latest innovations in the passenger terminal industry. Visitors are able to experience firsthand the advancements shaping the airport industry through an extensive product showcase:
Airport communications and wireless applications

Airport security

Airport security – CCTV, video and surveillance

Architecture, interior design, construction and engineering services

Baggage and cargo handling systems and equipment

Car parking systems and automatic vending machines

Catering areas and shop furnishings

Check-in kiosks, technologies and solutions

Consultancy, project management and business solutions

Design consultancy

Emergency equipment and fire protection (inside terminal)

Fabrics, textiles and other materials

Floor and wall finishings

Furniture and seating

Information display systems, signage and solutions

Lighting

Passenger handling

Promotional displays

Public address and voice alarm systems

Railway technology, products and services

Signage and wayfinding

Terminal equipment and fittings

Washroom equipment
At the core of Passenger Terminal EXPO is the Passenger Terminal Conference, a world-class event that draws senior and executive positions in the aviation sector. The audience is packed with top experts, leaders and players working all around the world. The conference features a dynamic schedule of presentations that delve into the latest industry developments, setting the trends and priorities for the year ahead.
Passenger Terminal EXPO & Conference serves as a vital platform for airports and airlines to engage in lively debates, address current issues, and forge global business relationships. It offers a unique opportunity to network with industry peers, gain valuable insights, and stay at the forefront of advancements in the dynamic field of passenger terminal operations.
Who Are You Going to Meet?
The profile of exhibitors is of the highest quality. You share the show floor with Thales, RESA, Smart Airport Systems, Nikken Sekkei, Daifuku Airport Technologies, Elite Line Services, Inpro Corporation, Jetweels Inc, TSA and ECEX Group. Switzerland, France, Türkiye, the UK, the USA, Germany, Sweden, Austria, Bahrain, Belgium, Saudi Arabia, China and Finland make up only a fraction of the countries with a presence at Passenger Terminal EXPO.
It's not an exaggeration to say that the entire aviation community gathers under one roof. You'll rub elbows with CEOs, senior executives from airports and airlines, architects, engineers, key decision makers and suppliers, travelling from near and far to stay ahead on technological trends and business opportunities. Visitors attend in order to survey the market, negotiate deals and start new partnerships. The conference itself is a magnet for industry leaders, who represent airports, airlines, aviation authorities, and related businesses.
Additional Value of Attending
The Passenger Terminal Conference commands the attention of the airport design professionals' community worldwide. Renowned for its excellence, this conference offers a remarkable platform where industry leaders come together to share their innovations, knowledge, and insights. With a diverse range of sessions and panel discussions, the Passenger Terminal Conference is the beating heart of innovation and excellence in aviation.
One of the highlights of the conference is the interactive panel discussions, where industry professionals come together to explore the most pressing topics and emerging concerns in the field. These discussions provide a platform for in-depth conversations, allowing attendees to sink their teeth fully into today's challenges and arrive at hand. There's a lot to see and hear every day thanks to the varied conference tracks.
In addition to the wealth of knowledge and insights offered, the Passenger Terminal Conference provides a high-quality networking environment. The conference attracts senior executives and key decision makers from the passenger terminal industry, making it an essential event for industry leaders. Combined with one of the industry's largest and most diverse exhibitions, the conference creates an ideal setting for valuable networking opportunities.
Past editions
Passenger Terminal EXPO 2023
14.03.2023 - 16.03.2023
+/- 36
Exhibitor countries
Passenger Terminal EXPO 2022
15.06.2022 - 17.06.2022
Passenger Terminal EXPO 2020
09.06.2020 - 11.06.2020
Cancelled because of COVID 19
PASSENGER TERMINAL EXPO 2019
26.03.2019 - 28.03.2019
17,000
SQ M of Exhibition Area
PASSENGER TERMINAL EXPO 2018
20.03.2018 - 22.03.2018
19,000
SQ M of Exhibition Area
How to get to Passenger Terminal EXPO

On Foot
From Hauptbahnhof - 20 min
From Frankfurt Airport – 35 min with a bike

By Car
From Frankfurt Main Station - 10 min
From Frankfurt Airport - 20 min

By Public Transport
From HBF S-Bahns with numbers 3, 4, 5 or 6 will all get you to Messe Frankfurt for 11 min
From Frankfurt Airport with ICE, S8 or S9 for 35 min to HBF and then S3, S4, S5 or S6 for 11 min