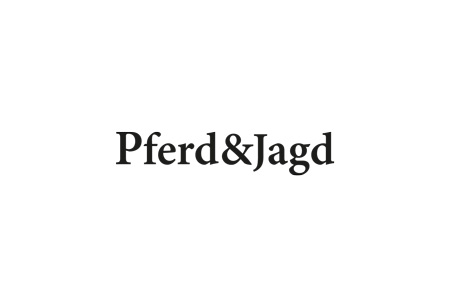 Pferd & Jagd
Hannover, Germany
Book Hotel Online for Pferd & Jagd
Book Now
A Brief Overview of Pferd & Jagd
Leading hunters and equestrians are all packing their suitcases for Pferd & Jagd – the premier international exhibition for hunting, outdoor sports and horses. You have got top exhibitors from around the world confirmed to present, catch up and network for four days in Hannover, Germany which features one of the most comprehensive product showcases for hunting and equestrianism in the world. It's the perfect platform to grow brand recognition, explore new markets and get up-to-date information.
The best time to make a hotel reservation for Pferd & Jagd is right now. GETA ltd shows you the top hotel rates in Hannover and helps you keep costs to a minimum. Planning a trip takes up a lot of time and effort, which our team is here to help with. Whether you're looking to minimise expenses or enjoy a spacious suite, GETA ltd finds out the perfect venue. We have experience working with large groups as well. One phone call separates you from an affordable hotel located near Messe Hannover as early as today.
Add rent-a-car, airport transfers and reservations for meeting rooms to your booking during Pferd & Jagd for a comprehensive travel experience. We do it all, well and affordably.
Why Your Visit Is Worth It
An exhibition booth at Pferd & Jagd is a must for companies that wish to expand and seek new opportunities to sell into different markets. The trade fair has proven time and time again it's an effective sourcing platform for major manufacturers, suppliers and service providers. As such, product launches and presentations are especially successful.
You return home with excellent sales leads and direct orders. Despite the ongoing pandemic, Pherd & Jagd gives stellar performance:
70,000+ international visitors
550 international exhibitors
A single visitor spent an average of 457 euros in 2022
600 horses
Industry Relevance
Pferd & Jagd, Europe's largest fair for horseback riding, hunting, nature and dogs, has been a mainstay event in Hannover since its establishment in 1981. Taking place annually at the Messe Hannover in December, the fair caters to both trade visitors and the general public, showcasing a diverse range of exhibits across its four main sections: horse, hunting, nature, and dog.
In the horse section, exhibitors present a comprehensive spectrum of riding clothing, horse husbandry and breeding equipment, and the construction of riding facilities. Experts in the field offer valuable insights into horse care, health and various other equestrian topics. The hunting section focuses on the latest trends in equipment and technology, featuring special shows on hunting and sporting weapons. The dog section provides a wide range of products and information related to dog ownership, care and breeding.
In 2003, the fair expanded to include the Country section, dedicated to country living, hunting ambience and equestrian culture. This addition further enriches the fair's offering, combining shopping, shows, sports, information, and entertainment in a captivating manner. The diverse mix of exhibitors, activities, and themes has contributed to Pferd & Jagd's popularity, solidifying its position as an international leader and a go-to meeting point for fans and professionals in Europe.
The show caters to stable owners, breeders, trainers, and leisure riders, highlighting innovative solutions tailored to their needs. Visitors can also enjoy a content-rich program featuring product demonstrations and entertaining performances. Messe Hannover creates the right atmosphere for visitors to experience all the riches of the trade show to the fullest. Every day there's something to see, do and marvel at.
It's not an exaggeration to say that Pferd & Jagd has asserted its place as the most awaited event in the event calendar in Hannover.
Who Are You Going to Meet?
Pferd & Jagd brings together industry leaders, start-ups, and promising small and medium-sized enterprises (SMEs) in the equestrian sports and horse breeding sectors. This way you're able to see the entire economic ecosystem under one roof. As a result, serious buyers frequent the show for a chance to research the market, explore emerging trends and leave with industry insights they won't get anywhere else. Names include Becker Jagdkleidung, Bücker Trailer, Blaser Jagdwaffen, Böckmann Horse Trailers, Spooks clothing, Canimal, BRAMA-WEST, EWALIA, Gurbe Pferdfutter and Hilbig Lantechnik.
Visitor satisfaction remains high as 91% of visitors report they'll return next year and 89% say they will recommend Pferd & Jagd to their friends and family. In addition, 89% buy something at the trade fair. These numbers confirm the fair's reputation as a successful marketplace and chance for exhibitors to connect with their core audience and generate sales leads.
Additional Value of Attending
You can't attend an edition of Pferd & Jagd without checking out the equestrian shows. Nacht der Pferde is a captivating and thrilling horse show that invites audiences to immerse themselves in the world of horses. Considered one of the most beautiful horse shows in Europe, it offers a mesmerising atmosphere and breathtaking performances. Since its inception in 1994, Nacht der Pferde has grown to become the most popular gala event in the international horse show scene, attracting renowned equestrian stars from around the world. The audience swells to 9000 people – more than enough reason to book a seat.
The show features a remarkable lineup of performers, including stars from the international horse show circuit, world champion top vaulters, Icelandic horses, top stallions, dream quadrilles, and stunning liberty dressage displays. Nacht der Pferde showcases the artistry and skill of equestrian performers, creating a memorable experience for spectators of all ages.
If you're coming to the horse fair as a family, then you can bring the kids to some age-appropriate entertainment. MiMaMo, the horse kids pony show, is a delightful and entertaining experience designed especially for children and families. Featuring a range of ponies and horses, MiMaMo brings together young riders and equestrian stars to create a captivating family afternoon.
The show presents a diverse program that includes Icelandic and Western horses, vaulting, liberty dressage, high school and baroque horsemanship, trick and stunt riding among others. Audiences can expect 90 minutes of action-packed entertainment, surprises, and variety.
Past editions
Pferd & Jagd 2022
08.12.2022 - 11.12.2022
89%
of the visitors purchased or ordered wares
89%
of the visitors would recommend the event to others
91%
of the visitors will visit the next edition
86%
of the visitors were pleased with the edition
Pferd & Jagd 2021
09.12.2021 - 12.12.2021
Pferd & Jagd 2020
10.12.2020 - 13.12.2020
Cancelled because of COVID-19.
Pferd & Jagd 2019
05.12.2019 - 08.12.2019
PFERD & JAGD 2018
06.12.2018 - 09.12.2018
How to get to Pferd & Jagd

On Foot
from Hbf ~35 min with a bike
1h 20 min bike ride

By Car
From Haptbahnhof there are ony 20 to 30 min with a car
From Hannover Aiport via A2 for 30 min

By Public Transport
From Hbf - S4 to Messe Hanover/Laatzen for 23 min OR take U1, U2 or U8 for 30 to 40 min
From Hannover Aiport take S5 to Hbf and then U8 to Hannover, Messe/Nord (1h 10 min)