PharmagoraPlus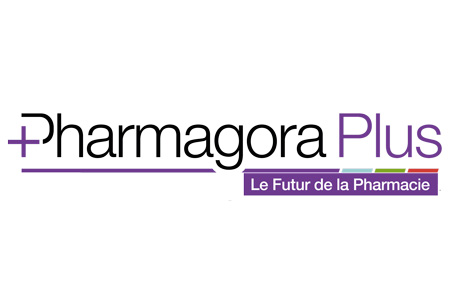 PharmagoraPlus
France , Paris
Event Update
The 2023 edition of PharmagoraPlus will take place as a face-to-face trade fair between 11.03.2023 - 12.03.2023. The hosting location for the event will be the Porte de Versailles in Paris, France. To ensure the safety of participants, the venue will have the latest Covid-19 safety measures in place. This will include attendees needing to show 3G documents such as proof of recovery before entry. They must also maintain a specific social distance and wear face masks at all times. Because of the implemented travel restrictions, participants will have to present documents such as negative test results upon arrival in France.
Letter of Introduction
PharmagoraPlus is the international exhibition dedicated to the future of the pharmacy equipment and pharmaceuticals industry on a global scale. Organizers predict an even bigger turnout than the years before with over 70 hours of conference programming, over 400 exhibitors and 11,710 health professionals present. PharmagoraPlus are expected to sell out fast, so be sure to book a room as soon as possible. GETA ltd always has a good deal.
Online hotel reservations are the most important part of your business trip and GETA ltd has a large network of hotels, guesthouses and apartment buildings to help you find the hotel best suited to your needs. You tell us your preference in location and price. We handle the rest. This way you conserve energy and save money better invested in your PharmagoraPlus attendance. This year the overarching theme focuses on the role of the pharmacist in the care pathway where top experts will speak about how pharmacists can act as care coordinators – a full redefinition of their current role.
It's best to leave all organizational tasks surrounding your trip to PharmagoraPlus to GETA ltd.
Previous Renditions
2022 Edition
PharmagoraPlus 2022 was held as a live trade fair between 12.03.2022 and 13.03.2022. The event occurred at the Porte de Versailles in Paris. The venue featured the latest Covid-19 safety measures such as social distancing, mandatory face masks and a strict entry policy. Attendants were required to present before entry documents such as proof of recovery. The edition featured more than 450 exhibitors, 200 experts and 14,000 trade visitors.
Past editions
PharmagoraPlus 2022
12.03.2022 - 13.03.2022
How to get to PharmagoraPlus

On Foot

By Car

By Public Transport
Hotels
Venue