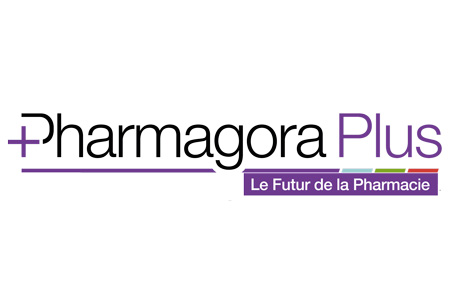 PharmagoraPlus
Paris, France
Book Hotel Online for PharmagoraPlus
Book Now
A Brief Overview of PharmagoraPlus
PharmagoraPlus keeps its fingers on the technological innovations taking place within the pharma industry and reflects current mega trends in the industry. The international trade fair is the largest pharmacy show in France located in Paris. PharmagoraPlusis the first stop for French pharmacists to inform themselves on recent in-coming products, equipment and services, as well as reconnect with their most valuable contacts. The fair sets the look for what's to come and is a big procurement platform. You definitely don't want to miss what's on the agenda.
To help you get the most out of your business trip to PharmagoraPlus, GETA ltd books your hotel rooms and arranges logistics. We've been the go-to provider of accommodation for trade fairs for more than a decade, and provide you with a whole host of services. Our team guides you through the most affordable hotel deals in Paris. Do you want upscale apartments? Or do you need to keep expenses low with economy accommodation? We do it all. Regardless of price or the number of people you're travelling with, GETA ltd sends you the best hotels closest to Paris expo Porte de Versailles. You'll be right at the exhibition centre in minutes.
In addition, GETA ltd sets you up with reservations for meeting facilities, airport transfers and rent-a-cars – all at superb rates.
Why Your Visit is Worth It
PharmagoraPlus increases visibility for exhibitors and introduces companies to an audience that is heavily invested in procuring new products. Renting floor space and flying are an investment that quickly pays off with quality contacts and publicity. Many companies take their time to debut new technologies and products right as PharmagoraPlus approaches.
Product launches lead to immediate sales and interest right there. Despite the ongoing pandemic, the trade fair performed extremely well. Take a look at some of the highlights:
130 conferences across seven stages,
450+ international exhibitors
200+ experts
14,000+ international trade visitors
Industry Relevance
PharmagoraPlus, an annual event founded in 1986, stands as France's largest pharmacy show and a vital gathering for professionals within the pharmaceutical and healthcare sectors. Situated at the Paris expo Porte de Versailles (VIPARIS), this fair has consistently evolved to address the dynamic needs of pharmacists, healthcare practitioners, and pharmacy professionals.
Across its 36-year history, PharmagoraPlus has cemented its status as a critical platform in France where pharmacists are able to discover novel products, services and suppliers. It offers an enriching environment where attendees can engage in a long list of activities, from attending impactful conferences to making connections with pharmacy leaders. The event's scope extends beyond the rich exhibitor portfolio and delivers a 360-degree overview of the French market as well as deep insights into how the industry is likely to change in the upcoming years.
PharmagoraPlus is thoughtfully divided into four thematic zones, each tailored to cater to specific facets of the pharmaceutical landscape. These zones facilitate a holistic understanding of the sector and enable attendees to immerse themselves in the latest trends and best practices. From guided tours and live demonstrations to workshops and engaging competitions, the event presents an array of interactive elements that stimulate engagement and learning.
A focal point of PharmagoraPlus is its commitment to fostering innovation. The event serves as a source of inspiration for generating new service ideas, implementing digital solutions, enhancing customer service and effectively managing teams. The broad spectrum of themes covered ensures that visitors leave with fresh perspectives and strategies to elevate their respective pharmacies.
Who Are You Going to Meet?
Please generate a text describing PharmagoraPlus and its importance. The text should be written in a neutral, informative journalistic style. The text should mention when the fair takes place, where it takes place, when it was founded. Use the information below:
The exhibitor list at PharmagoraPlus shows the best of the best of French manufacturers and service providers with names such as Tessan, Moderna, Doctolib, Qmix Paris, West Coast Supply Group, Waam, Lab Manager, La Poste and JVM. Organisers have also created a thriving space for newcomers and start-ups to step into the limelight. The Start-up Village is exactly where you need to head to check out the next generation of innovators.
The audience at PharmagoraPlus can easily be broken down into four core groups – pharmacy owners, pharmacy assistants, pharmacy technicians and pharmacy employees.
Additional Value of Attending
PharmagoraPlus introduces a range of special programmes designed to enhance the knowledge, skills, and expertise of healthcare professionals. With over 75 hours of conferences addressing critical themes, these programs serve as a hub of engagement and inspiration, and that's in addition to an already packed support programme. Here healthcare practitioners learn, train, and deliberate over the evolving challenges within the pharmaceutical realm. Here are all the special programmes.
Human Resources Training Cycle: This specialised cycle delves into pertinent topics surrounding human resources management:
Strategies for employee retention
Building a compelling employer brand
Effective onboarding of new team members
Evaluation of managerial practices
Nurturing and managing the younger generation of students and apprentices
Rethinking pharmacy organisation in the face of human resource shortages
Management & Recruitment Cycle: Amidst the backdrop of workforce scarcity, making a smart recruitment decision holds massive weight. This cycle's centered on refining recruitment strategies and interview techniques to remove the risk of missteps and facilitate seamless integration of new staff into the pharmacy.
Pharmacy Digitalisation Program: You'll learn all about the digital shift within the pharmaceutical landscape, and how to best navigate with an emphasis on practical advice. You'll get a sense of:
Integrating novel digital tools into pharmacy operations
Crafting an effective investment strategy
Unlocking success in workspace automation and digitization through practical solutions.
First Time Pharmacy Owner Program: Designed specifically for students and assistant pharmacists with aspirations of owning their pharmacy, this programme is a comprehensive guide to making informed choices when venturing into pharmacy ownership. Developed in partnership with ANEPF, it offers an educational pathway dedicated to refining and realising pharmacy projects.
Pharmacy Technicians Program: A collaborative effort between PharmagoraPlus and the Centre de Formation Professionnelle de la Pharmacie Paris Ile-de-France, this specialised programme caters to pharmacy technicians and licensed pharmacists, providing them with tailored insights and training to enhance their professional capabilities.
Past editions
PharmagoraPlus 2023
11.03.2023 - 12.03.2023
PharmagoraPlus 2022
12.03.2022 - 13.03.2022
How to get to PharmagoraPlus

On Foot
Charles de Gaulle Airport - not advisable
Gare du Nord - not advisable

By Car
Charles de Gaulle Airport - 15 mins via Rue Louis Vicat
Gare du Nord - 35 mins via Rue de Vaugirard

By Public Transport
Charles de Gaulle Airport - not advisable
Gare du Nord - 50 mins via N13 bus