PLAST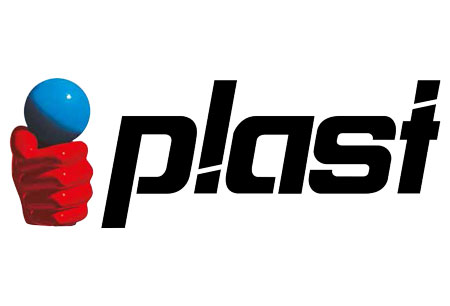 PLAST
Italy , Milan
PLAST 2023 has entered early planning stages as organisers confirm the trade show for a four-day run from September 5th to September 8th. The upcoming edition will bring back many of its popular items like the full-on slate of technical seminars and company meetings. Give GETA ltd a call to book hotels close to Fiera Milano and enjoy a quick and easy commute. Our database features quality hotels, hostels and apartments across every price point in Milan, Italy. Regardless of your budget, we'll tailor the perfect hotel accommodation for PLAST 2023 and help you make savings!
A Brief Overview of PLAST
The European rubber and plastics professional community all travel to Milan, Italy to participate in PLAST. This is the leading trade show for production processes and technologies in the industry as well as a popular networking platform. If you've ever wanted to meet with major buyers from a number of sectors, then PLAST is the best chance to gain international visibility and generate targeted sales leads.
GETA ltd provides clients with custom hotel reservations during PLAST. Our hotel services are flexible and aimed at every price point, because we believe every company should be able to visit trade shows. We work with hotels all across Milan, Italy and deliver the most affordable rates. We work to reduce your commute to Fiera Milano and select hotels located within walking distance or with good connections to public transportation.
Why Your Visit Is Worth It
PLAST is the natural choice for any exhibitor, who wishes to position themselves beyond their local market. Whether you want to break into the Italian market to reach beyond Europe, PLAST gives you the right visibility and tools to grow your client list and make an impact:
· 1500+ international exhibitors from 55 countries
· 63,000+ international trade visitors from 117 countries
· 55,000 sq. metres of exhibition space
· 6 halls
· 27.5% of all trade visitors are foreign nationals
Industry Relevance
PLAST is part of The Innovation Alliance – a grouping of major international trade fairs including Print4All, IPACK-IMA, MEAT-TECH and INTRALOGISTICA ITALIA. Together they create synergy between various industries and sectors, which results in higher attendance rates from major decision makers in Europe and beyond. Editions are held at Fiera Milano once every three years. PLAST has been in operation since 1960 and has been the best source for groundbreaking equipment and processes. Buyers have access to the full catalogue of raw materials, acrylics, polyamides, polyolefinics, styrenes, vinylics, thermoplastic polyesters, thermosets, pigments, fluoropolymers, elastomers, colourants, masterbatches, fillers and additives. That's only a small portion of what you can discover. This turns PLAST into a valuable marketplace for cross-border procurement.
Who Are You Going to Meet?
You have a lot of variation in the audience. Close to a third of all trade visitors are travelling from outside Italy and it's a growing number with every edition. Europe makes the bulk of visitors with Spain, France, Germany, Switzerland, Poland, Greece and Romania being at the forefront. There's also a strong presence from Asian markets including the Russian Federation and China. Exhibitors make up three main sectors – machinery, services, and materials and products. Some of the brands you can hope to encounter include OMIPA, SISE, SUMITOMO (SHI) DEMAG, INCOE, DAIRE CHECMICALS and COMAV. PLAST is considered a multi-sector event, because professionals and buyers come from mobility and transport, packaging, healthcare, sport and leisure, electronics, agriculture and energy, building and construction.
The Latest News on COVID Update
Following the cancellation of PLAST 2021 due to the COVID-19 pandemic, professionals in the plastics and rubber industry will have to wait until 2023 to meet face to face. PROMAPLAST srl. couldn't host a live event of PLAST's size, because of travel restrictions and high transmission risks, which is why the trade show has been postponed. Postponing by two years, gives organisers necessary time to plan a better trade fair and react with precision to what's happening in the world. The official dates are scheduled for September 5th – September 8th. Attendees can expect only the best in protective measures at Fiera Milano.
Past editions
PLAST 2021
04.05.2021 - 07.05.2021
Cancelled because of COVID-19
PLAST 2018
29.05.2018 - 01.06.2018
55,000
SQ M of Exhibition Area
PLAST 2015
05.05.2015 - 09.05.2015
55,000
SQ M of Exhibition Area
How to get to PLAST

On Foot
from Milan Central Station - too far away
from Malpensa Airport - too far away

By Car
from Milan Central Station - 38 min car ride (17.4km)
from Malpensa Airport 39 min ride

By Public Transport
from Milano Centrale Railway Station take an RV train (2024 Torino Porta Nuova) fro 9 min to Rho Fiera Milano Station and then walk another 12 min
from Malpensa Airport there is no suitable transportation
Hotels
Venue