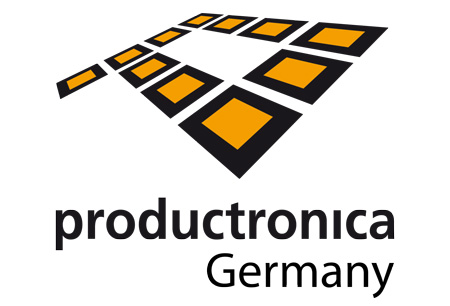 productronica
Munich, Germany
Book Hotel Online for productronica
Book Now
Update
Between 18.11.2025 and 21.11.2025, Productronica will take place. As an in-person event, the event will be held in Messe Munich. For the event, a strict Covid-19 prevention plan will not be implemented. This is because of the removal of Germany's pandemic-related limitations.
A Brief Overview of productronica
productronica looks deeper into the tech trends and innovations made across the field of electronics production from coils and semiconductors to photovoltaics and batteries. It's a staple international fair trade held in Munich, Germany and always manages a high turnout among both exhibitors and trade visitors on an international level. It is the perfect cross-border procurement platform to explore and grow your brand's relevance.
The upcoming edition for productronica in 2023 promises a bigger audience, which means more competition for affordable hotel rates in Munich, Germany. GETA ltd takes care of your online hotel booking for productronica within a business day. You don't have to put hours of effort in researching hotels in Munich when we do it for you. Hotels, hostels, apartments – we have it all. Tell us what you need and what your budget is. Our team handles the rest. Stay in a hotel close to Messe München and benefit from good connections to public transport. Pair hotel accommodation for trade shows with one of our many additional travel services for the full experience!
Why Your Visit Is Worth It?
It's all about business at productronica! The trade fair is the engine that drives innovations as well as sales. Exhibitors gain access to new markets and meet with first-rate buyers. You return home with a boost in sales and generate qualified leads you couldn't get anywhere else. It makes it worth all the expenses to travel and rent a trade booth. Plus, even in the age of the pandemic, interest in productronica remains alive. The trade fair made a solid comeback with:
894 international exhibitors from 36 countries showcased at the event;

20,000+ international visitors from 60+ countries made the trip;

60% of trade visitors were foreign nationals;

88,000+ square metres of exhibition space used.
Industry Relevance
productronica emerged as its own entity officially in 1975 as an offshoot of the bigger fair for electronics, ELECTRONICA. The moment was perfect as the first microprocessors came onto the scene and the industry surrounding electronics manufacturing only grew richer. Now, Messe München sees the rich ecosystem of manufacturers showcase their best innovations along the full processing chain every two years to an ever-growing audience. The main product clusters that are at the centre of productronica are PCB and circuit-carrier manufacturing; technologies in cable processing; component-mount technology; soldering technology, and quality assurance. But the product mix is far more varied with the inclusion of organic electronics, nano production and product finishing.
The strength of productronica lies in its close tracking of technological trends. The trade fair is quick to respond to the dominant trends. In recent years, this has been the Smart Factory since the digital transformation of production plants is already a fact. The trade fair highlights many topics such as the Internet of Things (IoT), 5G/6G, microelectronics, electromobility and autonomous driving, which also find their way in the support programme.
Who Are You Going to Meet?
The markets with the biggest representation in terms of trade visitors at productronica are mainly located in Europe (Germany, France, Italy, Romania, Croatia, Poland, the Netherlands, Great Britain, Austria and Switzerland) with the USA and Turkey making it on the leaderboard as well. As far as the professional profile of trade visitors, you see a strong presence from industrial electronics, automotive manufacturing, mechanical engineering, electrical engineering and PCB manufacturing among others. That gives you a diverse group of contacts and avenues to explore as you exhibit. Their chief reasons to attend? There's a strong interest in forming new business relationships and to prepare themselves for investments.
In essence, productronica allows for the biggest players and most innovative companies to display their best work and generate sales leads of the highest order. You'll be renting a trade booth along brands such as FUJI EUROPE CORPORATION Gmb, Koh Young Europe GmbH, Schleuniger AG, Alfamation S.p.A., HSMT Solutions Segment & EVPc, IO Tech, AP&S International GmbH, SEMIASYS Automatisierungssysteme GmbH & SMT Maschinen- und Vertriebs GmbH.
Additional Value of Attending
Manufacturers have other avenues for increasing their visibility and reputation in the industry as a whole. For many, this is the competition for the productronica Innovation Award, which is a recent addition to the event's format and is held in collaboration with the publishing company Hüthig Verlag. There are six categories companies compete in – Cluster "Cables, Coils & Hybrids", Cluster "Future Markets", Cluster "Inspection & Quality", Cluster "PCB & EMS", Cluster "SMT" and Cluster "Semiconductor".
The reason why productronica remains a top sourcing platform is the strong commitment to live demonstrations, which are the best way to promote and sell any kind of product. There's no way for anyone in mechanical engineering to conduct business without the ability to showcase what they're capable of. So productronica has four demo areas: Live Demo Cleanroom for high-tech products, Drones for Logistics, IPC Hand Soldering Competition and High-Voltage Drive System for electric motors, lightweight construction and new materials.
Although face-to-face contact comes first, organisers have worked in digital services to help both exhibitors and visitors to get the most out of their attendance. Now there's "productronica online" – a digital platform to help with networking and scheduling in-person meetings. The platform is active one week before the start of the physical event and remains active for an additional week after closing day. If you've bought tickets to attend the live event, then you automatically gain access to the digital platform. Others will have to pay to register and use the platform.
In addition to all these networking and business tools, productronica also impresses with a great information programme. Presentations, round tables, speeches and discussions are distributed between four impressive forums that capture the complexity and variety of solutions. These are the productronica Forum, PCB & EMS Speakers Corner, Innovation Forum and the World Ethical Electronics Forum (WEEF).
On a final note, we have to mention the opportunities for professionals to take control over their career whether that's by stopping by the Career Center or entering a startup for the Fast Forward monetary awards.
Past editions
productronica 2023
14.11.2023 - 17.11.2023
54%
of exhibitors were from abroad
92%
of exhibitors rated the event as excellent
58%
of visitors were from abroad
99%
of visitors rated the event as excellent
productronica 2021
16.11.2021 - 19.11.2021
productronica 2019
12.11.2019 - 15.11.2019
PRODUCTRONICA 2017
14.11.2017 - 17.11.2017
How to get to productronica

On Foot
45 min Bike ride from HBF

By Car
From Munich HBF ~30 min
From Munich International Aiport - 30 min

By Public Transport
From Munich HBF with U2 (13 stops) for 23 min to Station Messestadt West
From Munich International Aiport - S8 to Munich Daglfing Station /1 min transfer to Daglfing Bahnhof Ost/ and then with bus 183 to Messestadt West ~ 55 min