ProSweets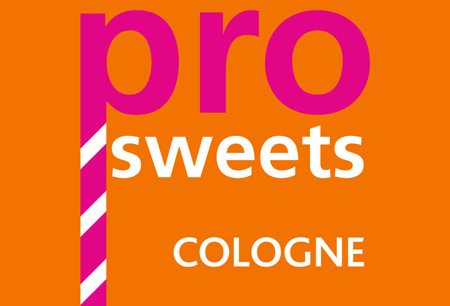 ProSweets
Germany , Köln
Covid-19 Event Update
ProSweets Cologne 2022 will be hosted as a hybrid event. The edition will take place at Koelnmesse from January 30th to February 2nd, 2022. Live trade shows are still the most effective way to generate business and advance the industry, but safety must always come first. All coronavirus protective measures will be in place on the exhibition grounds. This will include social distancing and a 3G entry policy. Professionals who are unable to travel can tune in digitally to watch the program.
A Brief Overview of ProSweets
ProSweets is the leading international messe (trade fair) for the sweets and snacks industry on a global level, and its appeal runs through manufacturers as well as buyers, influencers, taste makers and experts alike. Cologne, Germany welcomes the crème da le crème of the industry for a packed program that combines discussions on trends with business matchmaking. It's not to be missed at any cost.
GETA ltd knows all the good deals in Cologne and handles your business travel arrangements with ease. All you need to do to get professional hotel accommodation for ProSweets at your ideal price is send us a budget and how many beds you need. We will craft a bespoke list of deals in a matter of hours and offer you the locations closes to Kölnmesse. It's always our top priority to connect you to sufficient public transport so you spend minutes commuting to the fair!
Why Your Visit Is Worth It
You won't find a better cross-border procurement platform than ProSweets that gives you access to so many different markets across all major regions in the world. What further makes this trade fair irresistible is the small number of exhibitors against the impressive number of trade visitors that promises more and better connections:
300+ international exhibitors from 30+ countries showcased at the event;
21,000+ international trade visitors from 100+ made the trip;
21,000+ square metres of exhibition space used.
Industry Relevance
ProSweets is a rather newer trade fair as its first edition dates back to 2006, but in that time has managed to consolidate the entire processing chain for the confectionary industry in one place, which is an impressive feat to do. It's why organisers report a steady increase over all major metrics of the fair. Editions are held annually at Kölnmesse and always bring the latest in technical advancements across the entire supply chain. The main product segments include raw materials and ingredients (spices, food additives), finished products (snacks, frozen food, drinks), packaging materials and packaging machines, refrigeration and air-conditioning technology, food safety and quality management, automation, robots and so much more. We also want to emphasize on the importance of innovation as part of the fair's DNA as the popular Future Lab area shows.
Who Are You Going to Meet?
Organisers boast that ProSweets is the preferred business platform for sweets and snacks manufacturers, citing the fact that eight of the ten top brands in the world exhibit at the fair regularly. This ought to be a powerful signal to potential exhibitors to wonder about the viability of the event. A breakdown of attendance data reveals that roughly two thirds of all exhibitors (227) have come from outside Germany, and roughly the same division can be observed with the visitors (70%). The main countries to show interest in ProSweets are mainly from Europe with North America and Asia following suit.
Past editions
ProSweets 2021
31.01.2021 - 03.02.2021
Cancelled because of COVID 19
ProSweets 2020
02.02.2020 - 05.02.2020
21,000+
SQ M of Exhibition Area
ProSweets 2019
27.01.2019 - 30.01.2019
21,000+
SQ M of Exhibition Area
PROSWEETS COLOGNE 2018
28.01.2018 - 31.01.2018
21,000+
SQ M of Exhibition Area
How to get to ProSweets

On Foot
Cologne Bonn Airport – not advisable
Cologne Central Station – 30 mins via Hohenzollernbrücke

By Car
Cologne Bonn Airport – 20 mins via A559 and Östliche Zubringerstraße/L124
Cologne Central Station – 10 mins via Auenweg

By Public Transport
Cologne Bonn Airport – 30 mins via S19 transport
Cologne Central Station – 10 mins via S-Bahn S6/12/9
Hotels
Venue