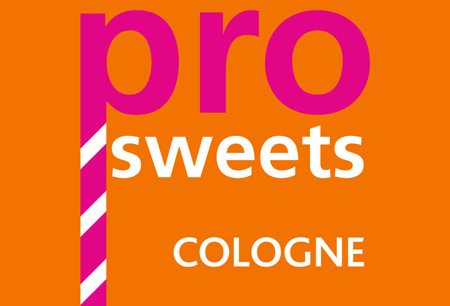 ProSweets
Köln, Germany
Book Hotel Online for ProSweets
Book Now
Event Update
ProSweets Cologne 2024 will be hosted as a live event. The edition will take place at Koelnmesse from 28.01.2024 to 31.01.2024. Currently, Germany does not have domestic or travel restrictions in place due to the removal of the related policies. Due to such changes, attendees will not be required to show 3G entry documents upon arrival. They will also not be required to follow safety measures such as social distancing unless on a voluntary basis.
An Overview of ProSweets
ProSweets is the leading international trade fair for the sweets and snacks industry globally and it serves as a go-to meeting spot for manufacturers, buyers, influencers, tastemakers, and experts alike. The fair's appeal extends to major sectors around the world. Based in Cologne, Germany, ProSweets welcomes the crème de la crème of the industry for a packed program that combines discussions on trends with business matchmaking. It's not to be missed at any cost.
There's no better time to make a hotel reservation for ProSweets Cologne than today! GETA ltd is your guide to all the hottest deals in the city. It doesn't matter how much you have in your budget or how many people are travelling in your group. You discover the full range of hotels, hostels, and apartments–all at attractive rates. Our team is on standby to book rooms close to Koelnmesse, so you don't waste time commuting every day. Plus, GETA ltd is an accomplished service provider in the business travel sector. Complete your hotel accommodation with one of our many additional services!
Why Your Visit Is Worth It?
You won't find a better cross-border procurement platform than ProSweets that gives you access to so many markets across all major regions in the world. The trade fair promotes brands to top buyers and creates visibility for new products. Exhibitors choose ProSweets as the launch pad for new releases. Generate buzz and meet with qualified visitors at the same time. You earn back all the costs of exhibiting within the first hours of the first day. Even with the pandemic still going, ProSweets Cologne performed above what's expected:
200+ international exhibitors from 21 countries had rented exhibition space;

6000+ international trade visitors from around 60 participated;

21,000+ square metres of exhibition space used.
Industry Relevance
ProSweets is a rather newer trade fair as its first edition dates back to 2006, but at that time has managed to consolidate the entire processing chain for the confectionary industry in one place, which is an impressive feat to do. It's why organisers report a steady increase over all major metrics of the fair. Editions are held annually at Koelnmesse and always bring the latest in technical advancements across the entire supply chain. ProSweets Cologne is co-located with another very popular sweets and snacks trade fair, ISM. Together they create synergy, which brings an even bigger audience.
The main product segments include raw materials and ingredients (spices, food additives), finished products (snacks, frozen food, drinks), packaging materials and packaging machines, refrigeration and air-conditioning technology, food safety and quality management, automation, robots and so much more. We also want to emphasise on the importance of innovation as part of the fair's DNA, as the popular Future Lab area shows.
ProSweets Cologne invests in the future and what the next big era for sweets and snacks will be. The exhibition halls feature special zones that explore future-oriented themes. For instance, the Ingredients section and the new Ingredients Event Zone look at the variety of natural ingredients and solutions for reformulated products still played a major role. At Beyond this, exhibitors show the potential of flexible machines. Another major theme is the rise of individualised products–a recent change in consumer behaviour. Of course, the issues surrounding sustainability and green materials remain central to the whole show.
Who Are You Going to Meet?
Organisers express that ProSweets is the preferred business platform for manufacturers of sweets and snacks, citing the fact that eight of the ten top brands in the world exhibit at the fair regularly. This ought to be a powerful signal to potential exhibitors to wonder about the viability of the event. A breakdown of attendance data reveals that roughly two-thirds of all exhibitors have come from outside Germany in past editions. The same can be said about the audience, which is roughly 60% foreign nationals.
ProSweets is predominantly attractive to the European continent as a whole, and has extended its popularity towards the Near East, Africa, the EFTA states, Asia as well as from Central and South America. Overall, the countries with the biggest presence at the trade fair include the Netherlands, Italy, Belgium, France, Turkey, Iran, Egypt, Saudi Arabia and Tunisia. It's this diversity in regions and markets that attracts some major manufacturers worldwide. You'll see booths belonging to Mondelez, Nestlé, Ferrero, Perfetti van Melle, Haribo, Rübezahl Schokoladen GmbH, Intersnack NL, Suntjens, Henry Lambertz, Alfred Ritter and Mars Wrigley Confectionary.
Additional Value of Attending
Both ISM & ProSweets have embraced the hybrid format and launched the joint digital @home platform, which gives access to those professionals who can't attend the event in person and build on top of the in-person experience of the others. Exhibitors benefit from access to new networking channels, which makes following sales leads easier. Plus, they're now a search away from potential buyers. Another bonus is the on-demand content from the support programme. Users can stream everything from expert lectures to presentations.
The newly created '#CONNECT2030 – The Future Summit for Sweets and Snacks – in transition' congress returns with an expanded, stronger programme, which dives deep into the most current of challenges facing the industry. Climate change and the effects of CO2 reduction are some topics. The congress will also be available on-demand for visitors and exhibitors alike, who were not able to attend in person.
Past editions
ProSweets 2023
23.04.2023 - 25.04.2023
ProSweets 2022
30.01.2022 - 02.02.2022
ProSweets 2021
31.01.2021 - 03.02.2021
Cancelled because of COVID 19
ProSweets 2020
02.02.2020 - 05.02.2020
21,000+
SQ M of Exhibition Area
ProSweets 2019
27.01.2019 - 30.01.2019
21,000+
SQ M of Exhibition Area
How to get to ProSweets

On Foot
Cologne Bonn Airport – not advisable
Cologne Central Station – 30 mins via Hohenzollernbrücke

By Car
Cologne Bonn Airport – 20 mins via A559 and Östliche Zubringerstraße/L124
Cologne Central Station – 10 mins via Auenweg

By Public Transport
Cologne Bonn Airport – 30 mins via S19 transport
Cologne Central Station – 10 mins via S-Bahn S6/12/9