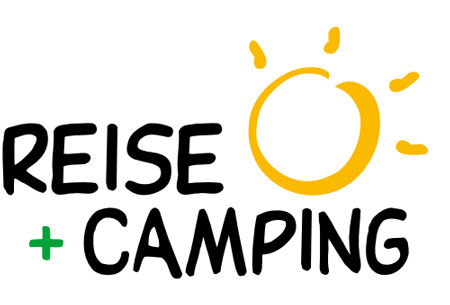 Reise + Camping
Essen, Germany
Book Hotel Online for Reise + Camping
Book Now
Event Update
Reise + Camping 2024 will be hosted as a face-to-face trade show at Messe Stuttgart. The hosting dates for the rendition are set between 28.02.2024 and 03.03.2024. Messe Essen will not have the latest Covid-19 safety measures in place for the event. This is due to the lifting of the country's domestic restrictions. Participants arriving from China should note the following. Due to the instated travel limitations, they will have to present, upon arrival in the country, negative test results no older than 2 days.
A Brief Overview of Reise + Camping
Every February, Reise + Camping turns Essen, Germany into the capital city for the travel market and camping sector in Germany. The trade fair is the first place where new destinations, camping products, vehicles and travel packages are shown on the German market, making it the go-to event for tour operators, exhibitors, travel professionals and the general public. Keep your finger on the pulse of what's new and maintain a strong connection with your core audience. Reise + Camping sets the tone for the year ahead, so be sure to have a good start.
Book hotels close to Messe Essen ahead of time to enjoy lower costs and a better choice in rooms. GETA ltd knows the best hotel rates in Essen and selects the top offers for your budget. We believe business travels should be affordable. Do you need low-cost accommodation? Our team is happy to help you find exactly what you desire. Groups of over twenty people are more than welcome. Book your hotel reservation for Reise + Camping in just a few hours.
Take a look at all the additional travel services we provide in addition to hotel accommodation for trade shows. Look through our offers on rent-a-cars and airport transfers. We can also arrange a team to build your exhibition stand. All of this at preferential rates.
Why Your Visit Is Worth It
Reise + Camping opens the German market to you. Germany is known as one of the nations with the most enthusiastic outdoorspeople, adventurers and travellers. You contact your target audience easily and generate direct sales and sales leads in great numbers. It's a common practice to wait to release new products at Reise + Camping, because it's the most direct way to advertise to a wider audience and receive thorough press during the show.
The latest live edition registered solid numbers despite the long break caused by the pandemic:
750 international exhibitors

85,000 international visitors

72,500 sq. metres of exhibition space
Industry Relevance
Reise + Camping, an annual travel trade fair hosted in Essen, unites the holiday travel and camping sectors under one roof and currently enjoys a pristine reputation in Germany. Since its inception in 1959, this four-day event at Messe Essen has provided a premier exhibition space for industry professionals. Reise + Camping is a must-attend event, particularly for those who adore to travel, camp and explore as it's where visitors can learn all about the most picturesque campsites across Europe. The event garners notable attention in North Rhine-Westphalia, where interest in mobile travel remains notably high.
Travel enthusiasts find an answer to their needs at Reise + Camping, where captivating destinations and travel ideas come to life. Whether journeying by ship, bus, car, train, or even going on bicycle tours, visitors can explore a range of national and global travel opportunities. Adventure cruises have become an integral part of the fair, allowing visitors to embark on comfortable journeys along rivers and oceans. An exciting addition to Reise + Camping is the Scandinavian World, a highly anticipated segment where prominent exhibitors encapsulate the unique ambiance of the North. The International Special Travel section offers adventurers inspiration, expertise and invaluable tips for their next expeditions.
For those who love camping and caravanning, Reise + Camping presents an array of products and accessories to elevate mobile holidays into truly exceptional experiences. Leading manufacturers present innovative gear and outdoor accessories. The mobile home sector also shines, showcasing innovations and established favourites in glamping and mobile home travel. From practical demonstrations on erecting and dismantling awnings to the exploration of cutting-edge vehicle technology, this section provides a hands-on experience for enthusiasts.
VANLIFE and Wanderlust, two integral components of REISE + CAMPING, offer platforms for exhibitors featuring products ranging from folding caravans to campervans, from roof tents to side tents. An array of offerings around the trending topic of hiking further enriches the event.
The inclusion of RIDE A BIKE, one of the now most beloved features of the fair, cements Reise + Camping as a hotspot for two-wheeler fans. Approximately 250 exhibitors and manufacturers present their innovations and seasonal highlights in the realm of bicycles, cycling, accessories and cycling tourism. This segment also inspires the exploration of ideal holiday options to accompany the perfect dream bike.
Who Are You Going to Meet?
Reise + Camping is still mostly a reflection of the rich and thriving travel and camping ecosystem in Germany. However, this has slowly been changing and the level of internationality has risen in recent years. Exhibitors now travel from near and far. Here are all the countries represented on the show floors: Switzerland, the Netherlands, Austria, Denmark, Albania, Slovenia, Spain, France, Iceland, Norway, Australia, Croatia and Italy.
The exhibitor list features names such as Destination Sønderjylland, Niceair, Federacion Campings Comunidad Valencia, Fanello Bed Systems, Hit Larix DD Camping Slovenia, Outwell Oasis Outdoors, Skiveren Camping and Bella Italia.
Reise + Camping is a family-friendly event. Travel and camping are family-oriented activities so organisers make sure to create the perfect conditions for both old and young visitors to fully enjoy themselves, and plan their perfect vacation. It's quite a successful formula because over 80% of visitors have either made purchases on the spot or placed orders with an exhibitor during the event.
Additional Value of Attending
At REISE + CAMPING, there's a lot to keep visitors engaged in terms of programming. It's not just a non-stop shopping spree. One of the best attractions is the Battle Kart Races. You enter an exhilarating competition along with 11 other participants, and race to claim the winner's spot. The race track uses projectors that cast the game world onto the floor, transporting drivers back to the captivating video game landscapes of the 90s. The race is intensified with an assortment of items at your disposal, ranging from rockets to oil barrels and turbo boosts, enabling you to effortlessly leave your rivals trailing behind. It's the closest you'll ever be to living in a video game.
Other special events during Reise + Camping include the bike food area (for a fun culinary time), a family programme with events for kids both young and older, and the Tipi holiday cinema.
Past editions
Reise + Camping 2023
22.02.2023 - 26.02.2023
92%
of visitors were pleased with the edition
90%
of visitors intent to visit the next edition
Reise + Camping 2021
17.02.2021 - 21.02.2021
Cancelled because of COVID 19
Reise + Camping 2020
26.02.2020 - 01.03.2020
74,000
SQ M of Exhibition Area
REISE + CAMPING 2019
20.02.2019 - 24.02.2019
74,000
SQ M of Exhibition Area
REISE + CAMPING 2018
21.02.2018 - 25.02.2018
74,000
SQ M of Exhibition Area
How to get to Reise + Camping

On Foot
from HBF 35 min walking distance (2.6km)
from Essen/Mülheim Airport - 1h10 min walk (5.3km)

By Car
from HBF - 6 min ride (2.8km)
from Essen/Mülheim Airport - 8-10 min drive (6.5km)

By Public Transport
From HBF it is only 6 min ride with U11
from Essen/Mülheim Airport - there is no direct transportation
(alternatively you can walk ~30 min to Essen Abzweig Flughafen Stop and take Bus 142 for 9 stops, which will take you ~45 min total)