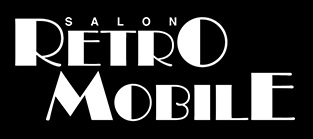 Retromobile
Paris, France
Book Hotel Online for Retromobile
Book Now
Event Update
Retromobile 2024 will take place as a face-to-face trade show between 31.01.2024 and 04.02.2024. The Paris Expo Porte De Versailles in Paris, France, will once again host the event. The event venue will not be equipped with the most up-to-date Covid-19 prevention measures because of the removal of the country's domestic pandemic-related restrictions. Participants travelling from China should be aware that they must present documents such as negative test results no older than 48 hours and wear medical face masks when travelling by air due to travel restrictions.
A Brief Overview of Rétromobile
Rétromobile is the definitive international auto salon built and designed for the lovers of vintage cars of every make. From access to luxury vintage cars to a crash course on how to become a great collector, the auto exhibition turns Paris into the capital of the automotive sector even if it's for a little while. Immerse yourself in the magic and come explore the beauty, grace and power of the golden generation of cars. It's currently the preeminent event for serious collectors, motor clubs and celebrated car brands.
The earlier you make a hotel reservation for Rétromobile the better savings you'll make. GETA ltd is your friendly guide to the best hotel offers in Paris, France. Our database is extensive and covers hotels, hostels and apartments at all price points. Whether you seek to spend a lot or save a little, we accommodate you within a single business day. Our team is on standby and works with groups of all sizes. Find the perfect venue close to the Paris expo Porte de Versailles and enjoy a short commute to the exhibition centre.
It's our job to deliver exceptional service. GETA ltd has been a provider of accommodation for fairs for over a decade now and provides additional travel services to meet all your needs – rent-a-cars, airport transfers, meeting rooms.
Why Your Visit Is Worth It
Rétromobile commands respect among automotive professionals as it maintains an impressive level of publicity. Editions are highly popular with the biggest auto brands in the world and become the stage for truly exciting releases. It's where the most anticipated vintage cars get international attention and the scale of the event has no rival anywhere else in the world.
Let's take a closer look at the numbers from the most recent show in 2023, which registered the second-highest attendance in the history of Rétromobile:
125,000 visitors

1,000+ vehicles presented

73,000m² exhibition area

500+ international exhibitors

12 manufacturers
Industry Relevance

Rétromobile is the ultimate pilgrimage for vintage car enthusiasts, transforming Paris into the epicentre of collectors' cars. Founded in 1975, this annual event takes place at the Paris expo Porte de Versailles (VIPARIS) and serves as the first show of the season for vintage car aficionados. For car enthusiasts, Rétromobile is a time-travelling experience that fulfills dreams. The event boasts an impressive array of exhibits that thrill visitors, provide valuable information, and even offer investment opportunities. The product portfolio is one to be remembered:
Carmakers

Clubs and federations

Events' organisers

Press

Automobilia vendors

Parts and tools vendors

Car vendors

Auction houses

Bodywork restorers

Insurance

Car art galleries
The highlight of Rétromobile is its exclusive exhibitions and events that showcase outstanding models and collections. Dynamic displays featuring legendary vehicles take visitors on a mesmerising journey through automotive history. One of the most notable aspects of Rétromobile is the collectors' cars auction, which draws international attention. The event attracts the world's top three auction houses, including Artcurial, renowned for achieving record sales of 32 million euros in 2020.
Beyond the exhibits, Rétromobile is an engaging and immersive experience with live performances, themed shows, educational workshops, and networking opportunities. Enthusiasts can enjoy interactive presentations and other supporting events, making Rétromobile a must-attend event for vintage car aficionados and industry professionals alike.
Who Are You Going to Meet?
A visit to Rétromobile means rubbing shoulders with a diverse range of participants, including artists, clubs, federations, booksellers, rally organisers, spare parts and scale model sellers, car sellers, restorers, auction houses, mechanics, insurers and carmakers.
From Bentley to Bugatti, BMW to Mercedes, Porsche to Ferrari, Citroën to Peugeot, and many more, the event brings together a star-studded lineup of automotive legends. The cars that grace the podium are of the highest pedigree. Visitors had the enjoyment of coming face to face with the Bucciali V12 "Flèche d'or", a unique model from 1932, more than 50 authentic 24 Hours of Le Mans vehicles, 8 mythical racing Ferraris on the Richard Mille stand (including one of the 36 Ferrari 250 GTOs produced between 1962 and 1964) and the Porsche 911 Dakar.
Additional Value of Attending
The Artcurial Motorcars sale at Rétromobile is undoubtedly one of the most eagerly anticipated events in the world of vintage cars. Running for three full days, this sale is set to be the largest French auction in the industry's history as expectations place sales estimates to be well above 80 million euros.
Enthusiasts, buyers, and curious individuals will have the privilege of exploring the captivating world of mobility on the expansive 5,000 m² stand in hall 2.2 of the Porte de Versailles. Featuring an impressive collection of 230 collector cars, the showcase encapsulates the entire history of automotive evolution. At the heart of the 2023 sale was the Ferrari 250LM, which was the big ticket model. Other models that were showcased include Mercedes-Benz AMGs, Ferrari 250GT Lusso, Benetton B195, the Ferrari 340 America Barchetta Ex-24, Heures du Mans 1951, Bugatti Type 35 C, which finished 4th at the Monaco GP in 1929, and the Bugatti Type 43 Grand Sport in fantastically preserved condition.
Artcurial Motorcars' sale at Rétromobile is a celebration of automotive heritage, where classic cars with illustrious histories will change hands and make headlines. From legendary models to lesser-known gems, the auction promises a diverse and remarkable array of vehicles that are sure to captivate the most discerning collectors and automotive enthusiasts.
The Outlook for 2024
It's important for events to change and grow. Organisers make a similar promise to expand what's on offer at Rétromobile to bring in an even bigger audience. So what will this new and improved fair look like?
Rétromobile 2024 promises to be an even grander affair, displaying a wide array of vintage and customised vehicles, motorcycles, lorries, agricultural, and armoured vehicles. With numerous exhibitors from around the world, participants will have the opportunity to present their latest products and services, connect with influential collectors and enthusiasts, and forge strong business partnerships with industry professionals, carmakers, and bodywork restorers.
Past editions
Retromobile 2023
01.02.2023 - 05.02.2023
Retromobile 2022
16.03.2022 - 20.03.2022
Retromobile 2021
03.02.2021 - 07.02.2021
Cancelled because of COVID-19.
Retromobile 2020
05.02.2020 - 09.02.2020
6,668
SQ M of Exhibition Area
RETROMOBILE 2019
06.02.2019 - 10.02.2019
6,668
SQ M of Exhibition Area
How to get to Retromobile

On Foot
Charles de Gaulle Airport - not advisable
Gare du Nord - not advisable

By Car
Charles de Gaulle Airport - 15 mins via Rue Louis Vicat
Gare du Nord - 35 mins via Rue de Vaugirard

By Public Transport
Charles de Gaulle Airport - not advisable
Gare du Nord - 50 mins via N13 bus