Salon du Vegetal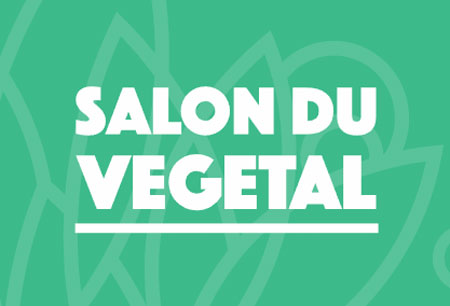 Salon du Vegetal
France , Angers
Book Online for Salon du Vegetal
Book Now
Salon du Vegetal is the exhibition dedicated to introducing the emerging trends in the green spaces industry with a focus on the plants, flowers, equipment and tools that are on the rise with over 545 respected companies showcasing their best products. The event is being staged in Angers, France, for three days in total with an expected audience exceeding 15,000 visitors. Take charge of your business trip and hire GETA ltd to secure your hotel accommodation as early as possible.
GETA ltd has been servicing professionals on the road and has developed a bespoke service that aims to satisfy even the most particular taste. You tell us what you need and we provide you with a hotel booking that saves on your travel expenses, connects to the public transport system and locates you close to the Salon du Vegetal exhibition centre. The perfect combination to benefit from the countless opportunities to grow your business, close in the biggest deals for the year and get tips from the experts in the field.
Whatever your goals for Salon du Vegetal are, GETA ltd gives you a solid head start to achieve them.
Past editions
Salon du Vegetal 2021
10.02.2021 - 11.02.2021
Salon du Vegetal 2020
08.09.2020 - 10.09.2020
Edition was held digital to prevent the fast spread of COVID-19.
Salon du Vegetal 2019
10.09.2019 - 12.09.2019
SALON DU VEGETAL 2018
19.06.2018 - 21.06.2018
How to get to Salon du Vegetal

On Foot
Angers – Loire Airport (ANE) – not advisable
Gare d'Angers Saint-Laud – not advisable

By Car
Angers – Loire Airport (ANE) – 18 mins via A11
Gare d'Angers Saint-Laud – 15 mins via D523

By Public Transport
Angers – Loire Airport (ANE) – not available
Gare d'Angers Saint-Laud – 33 mins via 02
Hotels
Venue