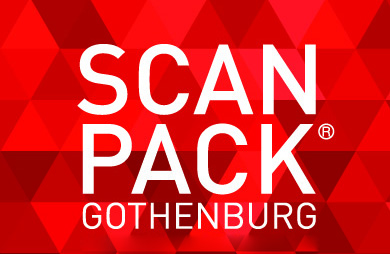 ScanPack
Göteborg, Sweden
Event Update
ScanPack 2024 will be held as a live rendition at the Svenska Mässan in late October 2024, according to Svenska Mässan Stiftelse. The new dates are October 22nd to October 25th, 2024. Due to the removal of the domestic constraints, the venue will not have Covid-19 safety precautions. There are no travel restrictions on Sweden's borders.
A Brief Overview of Scanpack
Scanpack has been consistent in its extensive representation of technologies and innovations concerning the broader packaging industry. Exhibitors demonstrate the best products and solutions across the entire processing chain, from design and materials to equipment and manufacturing. The international expo is held in Gothenburg, Sweden and represents a big moment for the European packaging sector, not to mention its appeal outside Europe.
Book hotels for Scanpack at preferential rates and keep travel costs to a minimum. GETA ltd has sent thousands around the globe to the biggest trade shows in the world. Our team is here to help you at every step of the way and provide you with accommodation for exhibitions tailored to your needs. We know our way around Gothenburg and have a wide network of venues. Are you with a large group? Or are you travelling solo? Enjoy hotels close to near Svenska Mässan and walk to the exhibition centre in minutes. Pair your online hotel booking for Scanpack with one of our other services to get the most out of your business trip.
Why Your Visit Is Worth It
In the packaging sector, there are few events that can manage the scope and innovative approach of Scanpack. The focus falls squarely on introducing exhibitors to interested buyers, and the ratio of trade visitors to exhibitors is certainly in your favour. Organisers place a lot of effort in helping you to promote your products and reach the widest audience.
Scanpack controls trends and it's a smart investment to be in the middle of the conversations happening in the packaging industry today. Exhibitors earn back all costs within the first day and fly home with numerous qualified sales leads. Here are the numbers:
500+ international exhibitors from 30+ countries showcased at the event;
17,000+ international trade visitors from 40+ countries made the trip.
Industry Relevance
Scanpack was founded in 1964 as a meeting point for the regional packaging industry and has now become the definitive marketplace for the sector in Scandinavia, drawing in interested buyers and manufacturers from Europe. The expo is scheduled every three years at Svenska Mässan in Gothenburg and fully represents the entire supply chain. The exhibition space features bottling equipment, raw materials, labellers, marking equipment, packaging machinery, dosing equipment, systems, and services. The chief focus is to introduce interested buyers from various professional backgrounds to the latest and greatest products to be offered.
Currently, the entire product portfolio is organised within five thematic areas – Sustainability & Circular Economy, Digitization & Technology, Innovation & R&D, Trends & Marketing, New Materials & Smart Packaging. Scanpack responds to all changes and emerging trends when it comes to packaging. Consumer behaviour factors in all of this, because today's consumers have a strong ethical compass when it comes to their purchases. The biggest impact is felt in the area of materials with demands for recycled materials such as recycled plastic from the ocean. The whole industry is in a state of change towards a circular economy.
Who Are You Going to Meet?
In short, everybody you wish to meet! ScanPack draws in buyers, salesmen, designers and IT specialists, production managers, departmental managers and marketing managers in bulk, so you only have to think who you may need to meet to further your brand and the opportunity will present itself. What also makes ScanPack so irresistible is the fact that packaging is needed in a lot of industries. So if you have a product with wider applications, you can meet with representatives from the food and beverage, chemical, corrugated, advertising and marketing, wholesale and transportation sectors.
It's the exhibitors that make the trade fair and the quality of exhibitors at Scanpack is excellent. You'll exhibit side by side with Billerud, Stora Enso, the Nordic Bioplastics Association, SIS, A Good Choice, the Nordic Bioplastics Association, Liplid and Micvac.
Additional Value of Attending
The long pause has given some time for organisers to rethink and improve Scanpack. But first, the features that will make a comeback. The lunch conference Pack@lunch is scheduled to return as now more than ever networking will be crucial for industry players to catch up and make new connections. So that's one of the best ways to get in contact. For some after-hours networking, be sure to check out the After Work gathering that takes place at the end of each day in the lobby bar at Gothia Towers.
The new addition to the support programme is the Scanpack Summit. This conference is focused on strategy and its goal is to look at the packaging industry on an international level. This can be best seen in the calibre of speakers that will take the stage. You'll hear from names such as Alex Henriksen, CEO of Tetra Pak North Europe, Wim Vouters from DS Smith, Mike Baxter from Berry Global, representatives of H&M and ICA, and Martina Bonnier, Editor-in-Chief of Vogue Scandinavia. You'll hear valuable advice and insights from the people at the very top. For its first edition, the conference will have the following five tracks – Circular economy, European union and politics, Consumers and disruption, Future of packaging, and End users.
The other big addition comes in the shape of Scanpack Pioneers. The idea behind this platform is to keep up with the pace of change in the packaging industry. The area highlights exhibitors that are forward thinking and work within the major macro trends in sustainability and digitalisation. Scanpack Pioneers is designed with startups and researchers in mind to meet with investors and established industry players. In addition to the networking and exhibition benefits, there's also a stage programme. Speakers take their time to dig deeper into the whole value chain covering new materials, AI IoT, robotics and design. Of course, sustainability remains a major driving force behind everything that happens here!
Past editions
ScanPack 2022
04.10.2022 - 07.10.2022
SCANPACK 2018
23.10.2018 - 26.10.2018
How to get to ScanPack

On Foot
Gothenburg Landvetter Airport – not advisable
Göteborg Centralstation – 22 mins via Sten Sturegatan

By Car
Gothenburg Landvetter Airport – 17 mins via Road 27/Road 40
Göteborg Centralstation – 9 mins via Sten Sturegatan

By Public Transport
Gothenburg Landvetter Airport – 26 mins via Flygbussarna transport
Göteborg Centralstation – 8 mins via Västtågen transport