ScanPack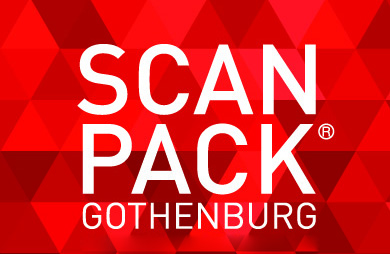 ScanPack
Sweden , Göteborg
Covid-19 Event Update
ScanPack 2021 has been delayed by a year due to the coronavirus pandemic, according to Svenska Mässan Stiftelse. The event organisers had hoped to hold a live edition in October 2021, but after extensive consultation with key stakeholders and associates, it was decided that holding the physical edition in Gothenburg, Sweden, would be quite unsafe. Scanpack will return to Svenska Mässan in early October 2022. The new dates are October 4th through October 7th. Many trade fairs have been compelled to seek digital alternatives as a result of COVID-19, but in-person trade shows remain the best way for businesses to network and close deals.
A Brief Overview of ScanPack
ScanPack has been consistent in its extensive representation of technologies and innovations concerning the broader packaging industry. Exhibitors demonstrate the best products and solutions across the entire processing chain, from design and materials to equipment and manufacturing. The international expo is held in Gothenburg, Sweden and represents a big moment for the European packaging sector, not to mention its appeal outside Europe.
GETA ltd ensures your business travel goes smoothly from here on. You leave your hotel deals for ScanPack to us to find, and you can be certain, we'll deliver results in a matter of hours that are affordable and reputable. It is our top priority to find you a hotel booking near Svenska Mässan in Gothenburg, so you have a short commute and adequate access to public transport. We can even give you tips on the best transport routes to take.
Why Your Visit Is Worth It
In the packaging sector, there are few events that can manage the scope and innovative approach of ScanPack. The focus falls squarely on introducing exhibitors to interested buyers, and the ratio of trade visitors to exhibitors is certainly in your favour. Take a look at the attendance from the last edition:
500+ international exhibitors from 30+ countries showcased at the event;
17,000+ international trade visitors from 40+ countries made the trip.
Industry Relevance
ScanPack was founded in 1964 as a meeting point for the regional packaging industry and has now become the definitive marketplace for the sector in Scandinavia, drawing in interested buyers and manufacturers from Europe. The expo is scheduled every three years at Svenska Mässan in Gothenburg and fully represents the entire supply chain. The exhibition space features bottling equipment, raw materials, labellers, marking equipment, packaging machinery, dosing equipment, systems, and services. The chief focus is to introduce interested buyers from various professional backgrounds to the latest and greatest products to be offered. One of the programming highlights is the dynamic Turbo Talks, where you have two minutes to pitch a product, a company or a very particular solution. However, there's much more to ScanPack than pure business. Pack for Party allows you to socialise more freely with peers and experts in a relaxed environment.
Who Are You Going to Meet?
In short, everybody you wish to meet! ScanPack draws in buyers, salesmen, designers and IT specialists, production managers, departmental managers and marketing managers in bulk, so you only have to think who you may need to meet to further your brand and the opportunity will present itself. What also makes ScanPack so irresistible is the fact that packaging is needed in a lot of industries. So if you have a product with wider applications, you can meet with representatives from the food and beverage, chemical, corrugated, advertising and marketing, wholesale and transportation sectors.
Past editions
SCANPACK 2018
23.10.2018 - 26.10.2018
How to get to ScanPack

On Foot
Gothenburg Landvetter Airport – not advisable
Göteborg Centralstation – 22 mins via Sten Sturegatan

By Car
Gothenburg Landvetter Airport – 17 mins via Road 27/Road 40
Göteborg Centralstation – 9 mins via Sten Sturegatan

By Public Transport
Gothenburg Landvetter Airport – 26 mins via Flygbussarna transport
Göteborg Centralstation – 8 mins via Västtågen transport
Hotels
Venue