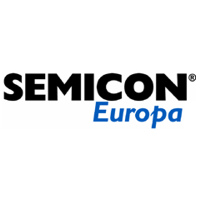 SEMICON EUROPA
Munich, Germany
A Brief Overview of SEMICON Europa
SEMICON Europa pulls together engineers and experts working in the microelectronics industry to Munich, Germany in a fantastic showcase of the latest in semiconductor equipment, materials and services. This international trade fair charts the future course of the entire sector on a global scale and plays an integral role in addressing the critical issues and challenges faced by the industry right now. It's been the beating heart of the European microelectronics market and is not to be missed.
GETA ltd is an expert in providing accommodation for trade shows around the world and we have worked in Munich for years. Be sure that you'll find the right hotel, hostel or apartment in the city in our large database. It takes hours to complete your hotel reservation for SEMICON Europa and you make killer savings at the same time. We work at every price point and can handle groups of all sizes. Book hotels close to Messe München at attractive rates and benefit from good connections to public transport for a quick commute.
Add our bonus travel services to your hotel bookings for an all-around experience whether you need someone to build your exhibition stand or an airport transfer. Our team is here!
Why Your Visit Is Worth It
SEMICON Europa is the ultimate centre for the semiconductor industry. You are front and centre and have a complete overview of technological trends as well as business opportunities. No other place gives you the infrastructure to connect with buyers from so many countries.
SEMICON Europa continues its domination as a benchmark event even during the pandemic. Despite obstacles to long-distance travel, the fair pulls impressive numbers. Here are some of the key data points for the 2022 edition, which was co-located with electronica:
219 international exhibitors
70,000+ international visitors (joint with electronica)
6153 sq. metres of exhibition space
32 Sponsors
95 Media Partners
175 Speakers, featured in 20 programs and technical sessions
Industry Relevance
SEMICON Europa is an annual international trade fair that has been labelled as a go-to destination in Europe when it comes to semiconductor manufacturing. The fair takes place at Messe München and was founded to address the critical issues and challenges faced by the microelectronics sector. SEMICON Europa shares the spotlight with productronica and electronica, which alternate with productronica falling on odd years and electronica falling on even years. Together, this trio builds a robust platform for showcasing the breadth of solutions for semiconductors, electronics as well as microelectronics.
With a focus on the needs of the expanding applications market, SEMICON Europa provides a dedicated space for companies. The exhibition highlights the development of special materials, packaging, testing, innovative structures and processes that are vital for meeting the demands of the industry. SEMICON Europa emphasises research and development, bringing together leading experts and professionals in the field.
SEMICON Europa instructs buyers on how to embrace the new normal and overcome supply chain disruptions, explore innovative technologies and processes, and stay updated on advancements in manufacturing, automotive and medical devices – some of the most wide-spread applications of semiconductors. By participating in this influential trade fair, industry professionals can position themselves at the forefront of global innovation and contribute to the future development of the microelectronics industry.
The product portfolio covers the entire value chain:
Semiconductor Device Manufacturing (IDM, Foundry)
Packaging, Assembly & Test Services
Electronic Manufacturing Services (EMS)
LED/MEMS/PV/Display Manufacturing
Fabless Semiconductor Manufacturing
Other Manufacturing
Wafer Processing/Front-end
Inspection & Measurement/Metrology
Assembly & Packaging
Test
Factory Automation/Robotics
Printing, Coating, Roll-to-Roll Equipment
Secondary
Photolithography/Deposition Materials
Gases, Liquids, Chemicals, Solids
Assembly & Packaging Materials
Consumables (Test and Process)
LED/MEMS/PV/Display Materials
Wafer and Silicon Related Substrates
Inks, Pastes & Printing
R&D/Technology Transfer
Electronic Components & Instrumentation
Manufacturing Services and Consulting (Directly related to mfg.)
Sub-systems
Outsourced Manufacturing
General Business Services/Consulting
Who Are You Going to Meet?
SEMICON Europa attracts high-profile professionals from various segments and sectors of the microelectronics industry. Visitors involved in materials, front-end and final manufacturing and advanced packaging. The range of product application markets represented includes MEMS, sensors, electronics, semiconductors, flexible and power electronics, IoT, automotive, MedTech and more.
The exhibitors at SEMICON Europa consist of major industry players who not only showcase their products and services but also deliver executive keynotes. Some of the prominent exhibitors include IBM, imec, Infineon, Novartis, Porsche, Roland Berger, Samsung, SCREEN, Bosch, Edwards Vacuum, and Henkel.
Visitors to SEMICON Europa are highly engaged and influential in the industry. Over 90% of the attendees are involved in purchasing decisions, exerting their influence in selecting and finalising purchases. Engineering job functions make up a significant portion of the visitor profile, with over 27% representing roles such as Fabrication and Process Engineering, Equipment Engineering and Manufacturing Engineering among others.
The audience at SEMICON Europa comprises professionals who are at the forefront of driving innovation and shaping the future of the microelectronics industry. They actively seek new technologies, products, and solutions to enhance their manufacturing processes and meet the evolving demands of their respective markets. With their high level of involvement in purchasing decisions, they play a crucial role in driving business and industry growth.
Additional Value of Attending
SEMICON Europa builds on top of its role as a B2B sourcing platform that effectively connects supply to demand with a high-caliber information programme that features technical conferences and forums. Attendees have the opportunity to gain insights into the latest advancements, engage in knowledge-sharing sessions, and connect with industry peers, fostering excellent networking opportunities.
Attending SEMICON Europa is highly beneficial for companies seeking to scale and automate their technology deliverables sustainably. The event offers valuable learning opportunities and a chance to navigate supply chain disruptions effectively. It focuses on the role of semiconductors in creating a sustainable, connected and digital hub in Europe as well. Sustainability practices are emphasised, encouraging attendees to integrate environmental and social sustainability into their strategies and become leaders in the industry.
The 2023 edition of SEMICON Europa features an exceptional lineup of educational and entertainment content. Various conferences and free programs will cover critical industry topics across different forums, such as the Executive Forum, TechARENA, and ITF Beyond 5G, powered by imec. Interactive networking opportunities await attendees throughout the four trade show days.
Past editions
SEMICON EUROPA 2023
14.11.2023 - 17.11.2023
Co-located with Productronica 2023
54%
of exhibitors were frm abroad
58%
of visitors were from abroad
99%
of visitors rated the events as excellent
92%
of exhibitors rated the events as excellent
SEMICON EUROPA 2022
15.11.2022 - 18.11.2022
+/- 85
Media representatives
SEMICON EUROPA 2021
16.11.2021 - 19.11.2021
SEMICON EUROPA 2020
10.11.2020 - 13.11.2020
Cancelled because of COVID-19.
SEMICON EUROPA 2019
12.11.2019 - 15.11.2019