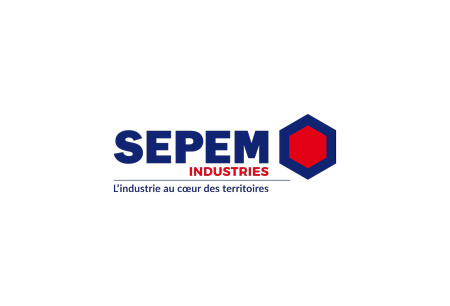 SEPEM INDUSTRIES CENTRE-OUEST
Angers, France
Event Update
SEPEM INDUSTRIES CENTRE-QUEST 2023 will take place at the Angers Expo Congres Parc des Expositions. The live trade fair will be hosted between 10.10.2023 and 12.10.2023. To ensure the safety of attendees, the hosting site will have the latest coronavirus safety measures in place. This will include attendants being asked to show before entry documentation such as vaccination passports. They must also show these documents upon arrival in France due to the travel limitations.
A Brief Overview of SEPEM Industries Centre-Ouest
SEPEM Industries Centre-Ouest belongs to the portfolio of SEPEM Industries, which invests a lot into developing regional industrial and manufacturing sectors in France. The regional trade fair is for equipment and solutions for production, maintenance, logistics, safety or environmental needs of production sites. Exhibitors have all they need to make an impact on their local economy and connect with as many professionals and buyers as possible.
Have you booked exhibition space for SEPEM Industries Centre-Ouest? It's time to make hotel reservations in Angers as early as possible to enjoy low rates and an excellent location. GETA ltd is a veteran in the business travel sector and we know what exhibitors need – a good price and a fine location. Give us a budget and we'll send you the top offers on hotels close to Parc de expositions Destination Angers. This way you're not overspending and it takes you minutes to reach the event. An added bonus is the easy access to public transport. GETA ltd accommodates all group sizes and budgets. You're always welcome. Additional services include an airport transfer, rent-a-car and booth construction.
Why Your Visit Is Worth It
SEPEM Industries Centre-Ouest firmly places itself as a driver of innovation and business across the entire manufacturing industry. You're guaranteed excellent results when it comes to launching new products and pitching to trade visitors. The overall atmosphere is one of collaboration and forming new lasting partnerships. If you need more convincing, here are some of the numbers:
468 exhibitors at your service

30 % new exhibitors registered

50 % of visitors only attend SEPEM Industries during the year

5000 trade visitors in attendance

95 % satisfaction rate among visitors
Industry Relevance
SEPEM Industries is an established brand with a lot of editions that specifically target different regions in France. Overall, there are seven trade fairs in total: Est, Nord, Sud-Ouest, Sud-Est, Centre-Est, Nord-Ouest and Centre-Ouest. This final one is the one we're talking about. Based in Angers, SEPEM Industries Centre-Ouest is dedicated to industrial optimisation, innovation and investment. The trade fair arrives every year in October at the Parc de expositions Destination Angers. Exhibitors are able to fully immerse themselves into their specific region, grow their roots and find the right soil for their products to reach the best possible audience.
Exhibitors cover the entire value chain and present the next generation of equipment and solutions in the manufacturing and industrial sectors. The exhibition halls present maintenance tools, process equipment to improve the productivity of production lines, services and equipment for protection and safety, and ecologically responsible solutions. The specific nature of the trade fair as a mainly regional event makes it an ideal location for exhibitors to maximise visibility and build a strong connection to the community. The network opportunities are not to be missed.
In terms of technological innovation, you have to check out the Machine Tool & Robotics Area, where exhibitors display and demonstrate machine tools, workshop machines and robotics. Here is where you're able to find the most eager buyers and investors, who are looking for new ways to optimise production in their factories.
Who Are You Going to Meet?
Angers is one of the bigger industrial sectors in France and SEPEM Industries Centre-Ouest brings in an audience from a wide variety of industries. Exhibitors make contacts with professionals in metallurgy and steel, the automotive industry, equipment manufacturing, mechanics, plastics and rubber, composite materials, surface treatment and boiler making.
In addition to the decision makers and high-ranking company officials from major contractors and industrial operations, the trade fair also attracts the professionals that are on the ground. You'll get to hear direct feedback from blue-collar workers, engineers, specialists and so many more.
The list of exhibitors is quite extensive and welcomes companies such as Verlinde, Unil Opal, STIA, Talice, SOFFI, Provost, Regnard Technologie, Oxymax and MAINTI4.
Additional Value of Attending
All SEPEM Industries events feature the SEPEM Avenir service. Employment is a major priority for organisers, which is why this service exists to help companies find the right candidates and to inform newcomers about possible careers. There's going to be training and lecturing on which professions are going to be indispensable in the future. SEPEM Avenir is meant for HR, job seekers and young graduates. Job seekers can discover job offers and leave their CVs to employers. It's an effective recruitment programme. We also have to highlight the meetings education, training and employment partners, and the business demos lineup.
Another way for exhibitors to find their audience is to sign up for the Subcontracting Area. This is where subcontractors are able to connect with industrialists in the region, who need to outsource or relocate processes. The trade fair has created necessary spaces where this networking can take place naturally. There's a great variety of expertise that are showcased – sheet metal work, heat treatment, surface treatment, 3D printing, grinding, prototyping, industrial transfers, precision mechanics and metal transformation. The list is so much longer.
SEPEM Industries Centre-Ouest is also known for its informative programme. You have a choice in conferences, workshops, expert presentations and demonstrations during the entire event. There is a wonderful lineup of technical conferences that tackle subjects such as Maintenance 4.0, production and the industry of the future.
Are you looking for ways to stand out and enjoy qualified foot traffic to your booth? Then we have to point out two major guided trails available. First, there was the Environmental Solutions Course that focused on the transition towards greener and eco-friendlier technologies. This is the result of the increasing concerns regarding climate change. The trail tackles the most recent innovations in the field of green technologies. There's also the Factory of the Future trail, which curates a lineup of exhibitors that are changing how manufacturing works. We're already in Industry 5.0 and new technologies like additive manufacturing, robotization, IO, cybersecurity, virtual & augmented reality and big data are transforming the industry as we speak. Interested buyers receive a detailed overview of what's available on the market today.
Past editions
SEPEM INDUSTRIES CENTRE-OUEST 2023
10.10.2023 - 12.10.2023
SEPEM INDUSTRIES CENTRE-OUEST 2021
23.11.2021 - 25.11.2021
SEPEM INDUSTRIES CENTRE-OUEST 2019
08.10.2019 - 10.10.2019
5,000
SQ M of Exhibition Area