SI SPOSAITALIA COLLEZIONI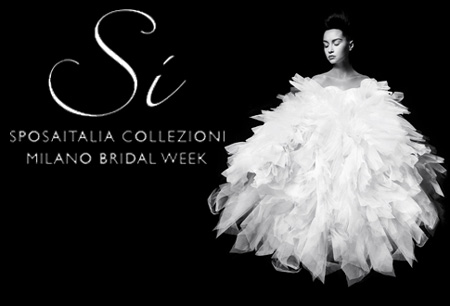 SI SPOSAITALIA COLLEZIONI
Italy, Milan
Book Online for SI SPOSAITALIA COLLEZIONI
Book Now
SI SPOSAITALIA COLLEZIONI returns for another successful edition, bringing you a variety of apparel options for every sophisticated occasion. This international trade show has invited some of the most elegant clothing brands from around the world to showcase their collections. In attendance, you have over 7700 trade visitors from around the world. Get front row online hotel reservations at premier rates from GETA ltd.
There's no easier way to travel on business than with GETA ltd in charge of your hotel stay! Our service is flexible and suitable for every budget size. No matter how much you can afford or how many are travelling, GETA handpicks SI SPOSAITALIA COLLEZIONI hotels that save on your expenses and cut down on commuting time. You can afford to allocate your resources to your attendance and SI SPOSAITALIA COLLEZIONI is certainly worth the investment. You've eight fashion shows that unveil the hottest trends in wedding dresses' formal dress for men' women' children and accessories.
For a truly tailored business trip, it's best you to turn to GETA ltd.
Past editions
SI SPOSAITALIA COLLEZIONI 2021
25.06.2021 - 27.06.2021
How to get to SI SPOSAITALIA COLLEZIONI

On Foot
from Milan Central Station is an hour and 15 mibn walk (6km)

By Car
from Milan Central Station is an 20 min drive (5.8 km)
from Malpensa Airport = 34 min (46.2km)

By Public Transport
from Milan Central Station take M2 fro 3 stops to Garibaldi FS then change to M5 for another 6 stops to Portello Station
from Malpensa Airport walk 11 min to the nearest Station "Aéroport de Milan Malpensa T1" and take train R28 for 7 stops to Stazione Milano Porta Garibaldi woch will take you about 42 min total. From here go to the metro station Garibaldi FS and take M5 for 6 stops to Portello Station
Hotels
Venue