SIFER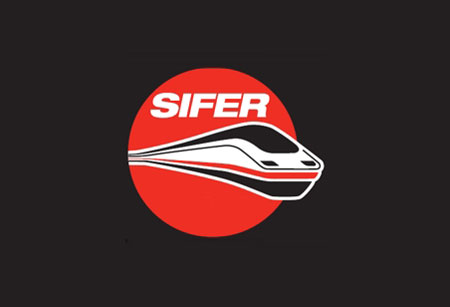 SIFER
France , Lille
SIFER's 2023 edition will occur from March 28th to March 30th, 2023. The live exhibition will take place at the Lille Grand Palais in Lille, France. The hosting location will have the most up-to-date Covid-19 prevention measures. Details such as social distancing and the 3G entry policy will be included in the precautions. Participants should be aware that they must present health status documents as part of the venue's safety precautions and the country's travel restrictions. Negative test results and vaccination passports are examples of such documents.
When it comes to traffic and rail technology, SIFER is the international exhibition you have to attend to get your fill of innovative technologies, products, and services that target main line and urban networks. Held in Lille, France, the event is scheduled to take place in the three days to an audience of almost 5000 industry insiders at high positions. Exhibitors are estimated at 430 companies. Strike early when it comes to your travel arrangements and hire GETA ltd to plan your business trip.
It's easy to book a hotel for SIFER, when you know where to look, and GETA ltd knows all the good hotels and guest houses in Lille. We've worked with start-ups and industry leaders alike, so you can count on us having options for every price category and location. With us, you cut the whole research and reservation process to a single day. Trust us when we say it's a smart investment given how SIFER is the meeting place for senior managers, buyers, influential business leaders, policymakers, and engineers. You want everything to be perfect, and GETA ltd delivers on this promise.
GETA ltd makes business travel effortless.
Past Editions of SIFER
2021 Edition
SIFER 2021 was a face-to-face exhibition that took place between October 26th and October 28th, 2021. The event was held at the Lille Grand Palais, which featured strict Covid-19 prevention measures. Social distancing, mandatory mask wear, and the 3G entry policy were among the safety measures. Before entering the event venue, participants had to present documents such as proof of recovery certificates. There were 7,600 key players in attendance, including 4,100 visitors.
Past editions
SIFER 2021
26.10.2021 - 28.10.2021
SIFER 2019
26.03.2019 - 28.03.2019
10,000
SQ M of Exhibition Area
SIFER 2017
21.03.2017 - 23.03.2017
10,000
SQ M of Exhibition Area
How to get to SIFER

On Foot
Lille Airport – not advisable
Lille-Flandres Railway Station – 12 mins via Rue de Tournai

By Car
Lille Airport – 11 mins via A1
Lille-Flandres Railway Station – 8 mins via Pont de Flandres

By Public Transport
Lille Airport – 46 mins via 68 and M1
Lille-Flandres Railway Station – 11 mins via M2
Hotels
Venue