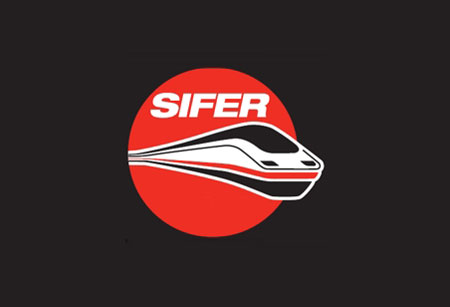 SIFER
Lille, France
Event Update
SIFER's 2025 edition will occur from 24.06.2025 to 26.06.2025. The live exhibition will take place at the Lille Grand Palais in Lille, France. The hosting location will not have the most up-to-date Covid-19 prevention measures due to the removal of the country's pandemic-related limitations.
A Brief Overview of SIFER
SIFER, held in Lille, serves as an active hub for domestic and international freight and passenger transport buyers and sellers. The international trade fair attracts a significant number of industry professionals, who are invested in gaining insights into the latest trends and meet with innovators eager to prove their visionary projects. With its focus on facilitating business interactions, SIFER presents an excellent opportunity to forge new connections and partnerships.
GETA ltd is more than happy to show you reasonably priced hotel deals during SIFER. Reach out to us early to pick from the best hotel rates in all of Lille. We are a trusted partner on your business tip no matter the distance. Our team takes care of all the details of your visit and can also assist with airport transfers, booking meeting facilities, and booth construction - all at competitive prices! Large groups are more than welcome. No matter how many people are travelling with you, GETA ltd is sure to find the best hotels closest to the Lille Grand Palais Exhibition Center. Call us today and sort your hotel accommodation in hours!
Why Your Visit Is Worth It?
As a meeting place for all the relevant players in the railway industry, SIFER introduces exhibitors to high quality buyers. Interest in new technologies and solutions ranks as the top motivation for trade visitors to attend. You're in the right place to make incredible connections and build up your reputation on a European level. Last live edition performed quite well considering it was scheduled during the pandemic:
308 international exhibitors had a stand
4100 international trade visitors made the trip
Industry Relevance
The sole B2B international railway trade fair in France, SIFER, has been keeping up with new technological breakthroughs and market trends for over two decades. Held in 1999 for the first time, the trade fair brings together manufacturers and suppliers of cutting-edge railway technology, products and services aimed at meeting the intricate requirements of mainline and urban networks.
In addition to providing access to one of Europe's key markets, SIFER also facilitates export opportunities for exhibitors. SIFER is very much an international event and its track record proves the quality of international visitors it attracts. As the major exhibition for France's dynamic railway supply industry, SIFER sets the stage for productive discussions on the future of the industry and the establishment of strategic connections and relationships.
What contributes to SIFER's singular status among railway companies is the fair's extensive and diverse product portfolio that covers more than 160 product categories, which center on specialised products essential to the efficient and safe operation of railway and public transport systems. You will experience the full value chain, including but not limited to:
Rail vehicle manufacturing
Major subsystems and components
Vehicle interiors, including seating, HVAC and lighting
Vehicle maintenance and refurbishment
Track products
Track construction and maintenance equipment and services
Civil works products and services
Signalling and communications
Electrification

Passenger information and fare collection systems
Station facilities
Security and safety
IT systems
Cable systems
Electronics
Mechanical engineering services and products
Testing and monitoring systems
Consultancy services
It's one thing to hear and learn about new products and equipment at exhibitors' stalls; quite another to see them in operation in conditions as close to reality as possible. The On-Track Display creates just that kind of immersive environment, which allows attendees to experience the supplier's products in an authentic setting, observing how they operate, look, and function on the track as they would in real-world scenarios.
The On-Track Display is a long-standing and beloved feature as it converts potential buyers into sales quite effectively. Organisers install sections of track in the exhibition hall so that suppliers of rail-mounted vehicles and track-related equipment can showcase their latest offerings. ETF, a subsidiary of the VINCI Group's EUROVIA, holds the responsibility for organising this feature every year.
Who Are You Going to Meet?
Quite a few big names in the railway industry commit to return each edition – Altametris, Clearsy, Instituts Carnot, Tenneco, URETEK, Vogelsang and Wabtec, while Enterprise Europe Network Hauts-de-France and i-TRANS competitiveness cluster are in charge of scheduling the many B2B meetings taking place during the event. Key buyers will have a chance to meet with medium-sized enterprises, start-ups and larger companies and research institutes.
SIFER backs up its reputation as the go-to railway business platform with the wide range of trade visitors it regularly pulls from all over Europe (Germany, the UK, Italy, Spain, Poland, Sweden, the Netherlands, Belgium, Norway, Denmark). You'll openly communicate with policymakers, rail operators, and manufacturers. Decision makers in charge of purchasing decisions come from the following sectors:
Passenger and freight rolling stock
Track and infrastructure
On-board comfort
Fare collection technology and products
Passenger information
Signalling and train control systems and equipment
Additional Value of Attending
New editions of SIFER bring something fresh each time. What everyone is talking about in 2023 is the inclusion of the Innovation Hub. This special area houses start-up companies, which hope to impress the right investors through cutting-edge and creative solutions that seek to reinvigorate the railway industry.
We also have to mention the hit that was last edition's FIF Village. The French Railway Industries Association (FIF) returns once again to host a rich programme of informative events at their own designated place. You'll hear from a dozen members and sit down for several conferences that address tough subjects such as European rail recovery plans and major projects, decarbonisation, innovation and attractiveness.
The SIFER Conference programme keeps visitors well informed about the crucial developments and challenges that are changing the face of the industry as we speak. The 2023 conference will circle around three major topics: Innovation, Sustainability, Competitiveness. You have a choice between several conference presentations and lectures, workshops, round table discussions and seminars led by top experts. Example events include "Competitiveness of the European Railway Industry: Growing Challenges and Answers" and "Skills and youth – what are the challenges for the European railway sector?"
Past editions
SIFER 2023
28.03.2023 - 30.03.2023
24%
of exhibitors were newcomers
22%
of exhibitors were from abroad
SIFER 2021
26.10.2021 - 28.10.2021
SIFER 2019
26.03.2019 - 28.03.2019
10,000
SQ M of Exhibition Area
SIFER 2017
21.03.2017 - 23.03.2017
10,000
SQ M of Exhibition Area
How to get to SIFER

On Foot
Lille Airport – not advisable
Lille-Flandres Railway Station – 12 mins via Rue de Tournai

By Car
Lille Airport – 11 mins via A1
Lille-Flandres Railway Station – 8 mins via Pont de Flandres

By Public Transport
Lille Airport – 46 mins via 68 and M1
Lille-Flandres Railway Station – 11 mins via M2