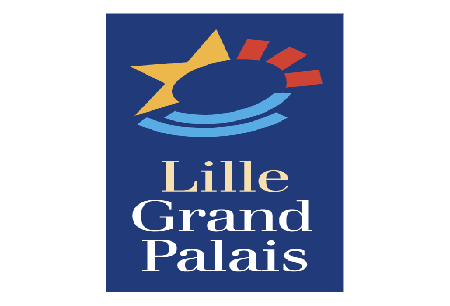 Lille Grand Palais
Address:
1 bd. des Cités Unies, 59777 Lille, Lille,
France
About The Venue
Lille Grand Palais is one of the premier event venues in France. It is in the Lille Metropolis and was completed in 1994. The Grand Palais consists of 3 complementary spaces with a total of 38 meeting areas. It is visited by more than a million visitors every year and hosts over 300 events. Such include, for instance, the SIFER Fair.
Lille Grand Palais is composed of 3 buildings. These are a congress centre, the Zenith Arena, and an exhibition hall complex. The venue has in total 38 meeting areas. These include 4 auditoriums and 4 exhibition halls. There are also 2 modular spaces and 28 committee rooms. The committee rooms and modular spaces are in the congress centre while the auditoriums can be found in Zenith Arena. All 38 of the meeting areas are flexible and can be combined or divided as needed. The venue also has complementary on-site parking for around 1250 cars.
How to get to Lille Grand Palais
Lille Airport – not advisable
Lille-Flandres Railway Station – 12 mins via Rue de Tournai
Lille Airport – 11 mins via A1
Lille-Flandres Railway Station – 8 mins via Pont de Flandres
Lille Airport – 46 mins via 68 and M1
Lille-Flandres Railway Station – 11 mins via M2
View Nearest Hotels
Hotels
Venue
GET A FREE QUOTE
Looking for a hotel accommodation for particular trade show or exhibition.
Send us a general enquiry and we will find the best options for you