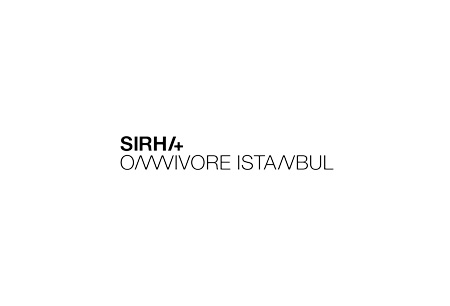 SIRHA ISTANBUL
Istanbul, Turkey
A Brief Overview of Sirha Istanbul
Sirha Istanbul is the newest addition to the Sirha network of events, which service the HORECA industry worldwide. The international trade fair helps exhibitors connect with the right restaurant, hotel and catering professionals and buyers. From product launches to emerging industry trends, you'll find all of this in Istanbul, Turkey. Exhibitors are in the perfect position to penetrate new markets and grow their international appeal.
GETA ltd books hotels for Sirha Istanbul within the day and plans your entire business trip so you don't have to. We've helped thousands of exhibitors travel all over the world and we accommodate all budgets. Take advantage of our large network of hotels in Istanbul and select the best picks that are close to the Eurasia Show and Art Center. Keep accommodation costs low and your commute short. You're minutes away from the exhibition grounds and have access to public transportation. In addition to hotel reservations for Sirha Istanbul, GETA ltd provides other travel services. Do you need an airport transfer or to rent a car? Do you want to book meeting facilities on site? Our team handles everything.
Why Your Visit Is Worth It
Sirha Istanbul has managed to achieve a lot on a business level during the span of a decade. Today it's a successful procurement platform where exhibitors are able to reach a large audience of top buyers outside of Europe. New products, new sales numbers, new contacts – you enjoy all this and more as an exhibitor. Exhibition costs are a quick return on investment. Here are the key numbers from the last edition before the pandemic:
420 local and foreign exhibitors and brands had a booth
15,314 professional visitors made the trip
Industry Relevance
The Sirha brand has long established itself as the global leader in the HORECA industry as a go-to meeting point and purchasing platform. Beginning 2013, Sirha Istanbul joined the network of events in France and Hungary. Turkey is expected to become the 13th largest economy in the world in the next few years, which makes the Turkish market all the more appealing for exhibitors in the restaurant, café and hospitality sectors. Being a bridge between the East and the West, means that Turkish people have a wide appreciation of world cuisines, which is good news for exhibitors.
Sirha Istanbul boasts a full product portfolio that explains the meteoric growth of the trade fair in such a short time. The Eurasia Show and Art Center in Istanbul is home to food products, kitchen equipment, bread and pastry products and equipment, cafe-bar products and drinks, hygiene and cleaning products, desktop service equipment, services and technologies for the industry, furniture, decoration and textile, and disposable and packaging products. The main reason people attend is to gain a better understanding of the market as a whole.
After all, Sirha Istanbul is the only platform in Turkey where buyers have access to food and non-food products and services together in one place. As a result, the trade fair adds value to the sector and places exhibitors in a position of power when it comes to recognition and reputation. If you have a booth, you have a built-in audience of decision makers that is motivated to make purchases. There's quite a lot to enjoy from local cuisine concepts to special conferences
Who Are You Going to Meet?
Ipek Bulgur, Accolink, Endura, Mat For Home, Koza Gıda, Önlük Atölyesi, N2Life, Unifo Gıda and Somer Endüstriyel Mutfak are only some of the companies that regularly have a booth at the trade fair and enjoy their access to top buyers. Exhibitors are not just domestic, but travel from the surrounding region and as far as Europe. There's no denying the excellent quality of professionals in attendance. A good portion of visitors are in decision-making roles and looking to source new products.
The audience consists of Hotel and restaurant owners and general managers, executive chefs and pastry chefs, F&B managers and purchasing managers, housekeeping, bartenders and baristas, mass and event catering industry managers, importers, wholesalers, dealers, architects, designers and retailers such as gourmet shops, concept stores and online stores. Exhibitors are able to make the most out of their visit and diversify their revenue streams in no time.
Additional Value of Attending
Sirha Istanbul presents an exciting supporting programme with highlights like the SCA TURKEY 2020 Turkish Barista Championship and Bocuse d'Or Turkey competition. Bocuse d'Or Turkey is particularly adrenaline-fueled as you see some of the best international chefs enter a heated battle to decide who goes on stop. The event has its own fan base and feels like a sporting event of the highest calibre.
In 2022, Sirha Istanbul joined forces with the Omnivore Food Festival to create an unforgettable time for everyone involved. The food festival is unique because it travels all over the world and it offers visitors a world of flavours, which they've not experienced before. There's a lot to be eaten and drunk at the Omnivore Food Festival. Skilled chefs show off their culinary magic and deliver a high-class dining experience.
Past editions
SIRHA ISTANBUL 2021
18.11.2021 - 20.11.2021