SITEVI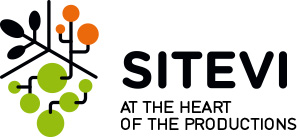 SITEVI
France , Montpellier
SITEVI 2023 will be held as a face-to-face exhibition from November 28th to November 30th, 2023. The event will take place in Montpellier, France, at the Parc des Expositions. To ensure the safety of attendees, the venue will implement strict COVID-19 prevention measures. Regulations requiring social distancing and the wearing of masks in enclosed spaces are examples of such measures. At all times, participants must uphold a social distance of 1.5 meters.
SITEVI remains one of the most influential events dedicated to practices in viticulture and horticulture. This international trade fair is a true celebration of fruit and technique as you have access to over 1000 exhibitors, which on average will showcase 300 over new products. In terms of attendance, you have 54,000 industry insiders – all the more reason to get started on your online hotel reservations as early as possible with the assistance of GETA ltd.
Allow GETA ltd to take charge of your accommodation and focus instead on what matters for your company and brand. We take the lead to research all suitable SITEVI hotels and fill you in on the deals that are most affordable, place you closest to the exhibition and link you to public transport to stay mobile. SITEVI is a business-oriented event where you see the latest equipment, tools and solutions in wine growing, winemaking, oenology, fruit farming, market gardening, agri-supplies, packing, packaging and marketing. It's your opportunity to keep informed on emerging trends, pay attention to competitors and extend your influence in a truly competitive environment.
Past editions
SITEVI 2021
30.11.2021 - 02.12.2021
SITEVI 2019
26.11.2019 - 28.11.2019
How to get to SITEVI

On Foot
Montpellier Airport – 40 mins via Avenue Jacqueline Auriol and Avenue Georges Frêche/D21
Montpellier Sud de France – 47 mins via Avenue Georges Frêche/D21

By Car
Montpellier Airport – 3 mins via D172
Montpellier Sud de France – 8 mins via D66

By Public Transport
Montpellier Airport – not available
Montpellier Sud de France – not available
Hotels
Venue