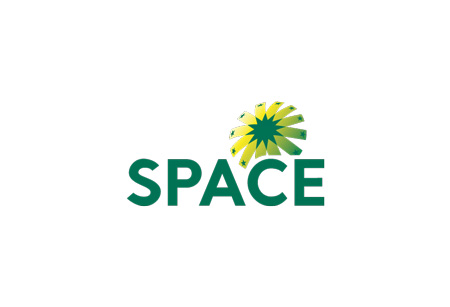 SPACE
Rennes, France
Event Update
SPACE, the annual key event for livestock professionals, is going live for its 2024 edition. The live event is set for 17.09.2024 to 19.09.2024 at the Rennes Exhibition Centre in Rennes, France. The venue does not feature Covid-19 safety precautions. This is due to France lifting its pandemic restrictions, including the ones related to travel.
A Brief Overview of SPACE
SPACE positions itself as the leading business networking platform within animal husbandry and farming in France. The international trade show presents everything farmers need to know under one roof complete with the latest generation of innovation in machinery, equipment and products from seed protection to feeding stuff. You're going to meet key players alongside the production chain, which boosts your visibility and can leverage new contacts in faraway European regions. All this is taking place in Rennes, France.
GETA ltd has sent thousands of exhibitors all over the world and provides hotel accommodation for exhibitions at exceptional prices. Our team works with you on every part of your business trip from the hotel reservation for SPACE right down to airport transfers and booking meeting rooms. Give us a price range and we'll find the perfect hotel deals in your price range whether you value low-cost rooms or prefer something more high end. Large groups are welcome. Stay in hotels close to Rennes Exhibition Centre and minimise travel expenses. Commuting takes minutes whether it's on foot or via public transport. GETA ltd delivers results within one business day.
Why Your Visit Is Worth It
There's a lot to be gained from SPACE. The trade show supports all actors in the agriculture and farming industry, which creates effective opportunities to position your brand front and centre. An exhibition booth pays for itself in high-volume qualified sales leads. Plus, you'll meet with all your current partners and strengthen your bonds. SPACE is also known for its exceptional programme with informative lectures and workshops.
We also have to highlight the sheer size of the event:
1500+ international exhibitors from 40+ countries showcased at the event;
115,000+ international trade visitors from 120+ countries made the trip;
700 bovines and ovine in presentation;
almost 100 conferences and symposiums.
Industry Relevance
SPACE is shortened from the French Salon des Productions Animales - Carrefour Européen and is a long-running event held in Rennes since 1986. This annual event is held at Rennes Exhibition Center near the airport where there is enough space for the demands of the products and machinery on display, alongside the livestock brought to interested farmers.
The product portfolio is diverse as exhibitors come from every possible area - animal feed and nutrition, milking equipment, farm equipment and building, animal health, genetics, agrobiology, energies, aquaculture suppliers and veterinary medicine. Because there's such a focus on animal breeding, a large part of the program is filled with animal competitions. After all, there is a good reason for SPACE to be heralded as a genetics hub!
SPACE continues to evolve and work towards addressing the challenges faced by the agriculture community at large. This has prompted the creation of the special exhibition zone called Espace for the Future. Each edition has its own leading theme. Most recently this was 'Livestock farming and Climate: reducing the impact'. The area features space for demonstrations, but there's also an information component. There are discussions with experts, which give farmers new perspectives on common issues and provide excellent solutions to simplifying livestock farmers' working lives.
Who Are You Going to Meet?
SPACE commands incredible turnout, but at its core the show is a fundamentally French affair. Only 15,000 trade visitors out of 115,000 were foreign nationals, which might seem like a very small percentage, but at least they're very diverse with most of Europe, the USA and Asia present. The distribution between national and foreign exhibitors is much better with about 30% of all to exhibit coming from outside France. As far as who are the trade visitors that frequent the show –there's professionals in cattle (dairy and meat), poultry, pigs, sheep, goats, rabbits and aquaculture.
Additional Value of Attending
SPACE shows its true potential with its Genetics Hub, which remains the most comprehensive of its kind on a global level. This exhibition space is geared towards the bovine sector mostly with 550 cattle including 13 different breeds being at the centre of attention. The hub also features 200 sheep and goats including 11 breeds. The Genetics Hub features 3 days of competitions and breed presentations in the ring and each edition shines the spotlight on specific breeds.
In 2022, these breeds were the Jersey dairy breed and the Blonde d'Aquitaine beef breed. Finally, we can't forget to highlight the 'Genomic Elite' auction. It's a one-of-a-kind event on the territory of Europe and auctions multiple breeds - Jersey, Holstein, Normande, Pie Rouge, French Brown, Montbéliard, Simmental, Blond d'Aquitaine and Limousin.
Are you pioneering new technology or a groundbreaking product? Earning the Innov'Space label is the ticket to gain the stamp of approval of peers and professionals, and receive that necessary boost in publicity. Being selected for the label increases visibility and comes with an incredible media package. Winners are featured in multiple reports in French and international press, receive a presentation on SPACE website and mobile, and get a special sign on the participating booths. The trade show features the product in an awarded products catalogue and the exhibitor benefits from a distinctive identification in the visitor's Show guide.
Candidates are evaluated by a jury of experts, who will select the products, equipment or services that demonstrate sufficient innovation and ambition. Innovations fall into two categories based on the level of value for farmers or end users of the product or service: 1 star or 2 stars. Those with a special mention from the jury receive 3 stars in total.
SPACE maintains an incredible portfolio of supporting events, which are available in the digital archives of the trade show. One of the most popular ones are the virtual farm tours, which makes it possible for viewers to see actual farms operating in real time and under real conditions. In the past, visitors gained access to the Alpine Goat farm, the Poultry layers farm, the Production plant for microalgae: ALGAE, Prim'Holstein farm - Biogas unit, the Blonde d'Aquitaine beef breed farm and the Dairy farm with on-site processing.
Past editions
SPACE 2023
12.09.2023 - 14.09.2023
122
Participant countries
SPACE 2022
13.09.2022 - 15.09.2022
300
International exhibitors
SPACE 2021
14.09.2021 - 16.09.2021
SPACE 2020
15.09.2020 - 18.09.2020
Cancelled because of COVID 19
SPACE 2019
10.09.2019 - 13.09.2019
How to get to SPACE

On Foot
Rennes Bretagne Airport – 25 mins via Rue Jules
Rennes Railway Station – not advisable

By Car
Rennes Bretagne Airport – 5 mins via Rue Jules
Rennes Railway Station – 20 mins via D177

By Public Transport
Rennes Bretagne Airport – 15 mins via transport 57
Rennes Railway Station - 35 mins via transport 57