Parc Exposition de Rennes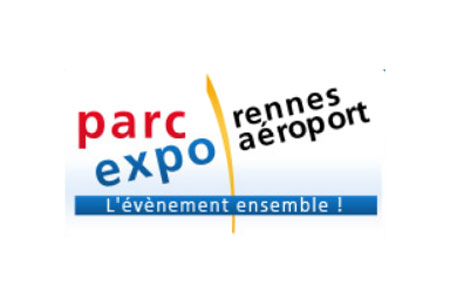 Parc Exposition de Rennes
Address:
La Haie Gautrais - CS 27211, 35172 Bruz Cedex
About The Venue
The Parc Exposition de Rennes (Rennes Exhibition Park) is among France's most important exhibition centres. It is a venue with 11 modular halls and 255,000 m² of event space of which more than 54,000 m² is heated. The exhibition park is visited by more than 800 000 visitors every year and hosts over a hundred events. Among the notable corporate events are the CFIA Rennes, SPACE and the Rennes International Fair.
The Rennes Exhibition Park is an event venue with 255 000 m2 of event space divided between 11 modular halls. Over 54 000 m2 of this available space is heated. Additionally, the Parc Exposition de Rennes has 30,000 parking spaces. This allows for many attendees and organisers to park as close as possible to the entrance. The venue has a capacity of accommodating 5,000 people in all 11 halls. The Rennes Exhibition Park is 25 minutes' walk from Rennes Bretagne Airport.
How to get to Parc Exposition de Rennes
Rennes Bretagne Airport – 25 mins via Rue Jules
Rennes Railway Station – not advisable
Rennes Bretagne Airport – 5 mins via Rue Jules
Rennes Railway Station – 20 mins via D177
Rennes Bretagne Airport – 15 mins via transport 57
Rennes Railway Station - 35 mins via transport 57
View Nearest Hotels
Hotels
Venue
GET A FREE QUOTE
Looking for a hotel accommodation for particular trade show or exhibition.
Send us a general enquiry and we will find the best options for you