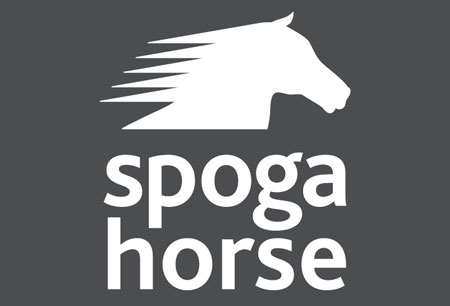 spoga horse
Köln, Germany
Book Hotel Online for spoga horse
Book Now
Update
Spoga Horse 2024 will be held between 03.02.2024 and 05.02.2024. The event will take place at the Koelnmesse in Cologne, Germany, in the form of a face-to-face exhibition. The hosting location will not have stringent Covid-19 prevention measures in place. This is because the corresponding national limitations have been lifted in April 2022. This is because of the improved pandemic situation. Arrivals from China should note that as a result of the implemented travel limitations, they will have to present upon arrival negative test results no older than 48 hours.
A Brief Overview of spoga horse
spoga horse is a staple international expo for the equestrian industry, which showcases the newest equipment and accessories for equestrian sports as well as discuss the best practices in training and taking care of horses. Based in Cologne, Germany, the event is the primary platform to source new suppliers and research the market. The biggest names working in Europe meet here and it's the best place to reach out to breeders and buyers. Reach the correct people every time.
GETA ltd understands what you need in your hotel accommodation – good prices, a good location and convenient connections to public transport. We've been working in Cologne for over a decade and have a large network of hotels, hostels, and apartments. What is your budget? How big is your group? Our team helps you book hotel rooms for spoga horse whether you're alone or travelling with twenty other people. Make savings while staying close to Koelnmesse. The commute to the exhibition centre will take only a few minutes. Do you need help with building exhibition booths or transport from the airport? GETA ltd has a large catalogue of bonus travel services.
Why Your Visit Is Worth It?
Business is the main purpose for visitors, so you're guaranteed to generate buzz for your products and services. Meet with your current clients and grow your professional network. Everyone in the equestrian industry in Europe knows spoga horse. Attending brings in many advantages, so getting a booth is worth all the expenses. Now that spoga horse has successfully restarted with a fresh concept, the last edition performed quite well:
329 international exhibitors from 26 countries;
5000+ international trade visitors from 73 countries;
Industry Relevance
spoga horse first took place in 2008 and has been paired with spoga & gafa in Koelnmesse. The international trade fair functions as the go-to meeting place between supply and demand, which is why it's an influential cross-border platform for the equestrian sports and riding industry. Editions are held twice a year –in spring (usually in early February) and in autumn (in September). The pandemic led to major changes in the format and scheduling of the trade fair. First, spoga horse will no longer be held in tandem with spoga & gafa and will move from a biennial event to being organised only once a year. From 2023, the trade fair will take place only in February. This allows the shareholders to better plan their purchasing cycles.
Product categories on display include nutritional products, riding boots, riding clothes, horse breeding, horse-drawn carriages, horseshoeing, horse stables, saddles, and even dog accessories to complement the range of products. spoga horse also maintains an active support program that features a Fashion Walk show, a Forum Academy and a Happy Hour party.
Who Are You Going to Meet?
Exhibitors at spoga horse have a good time diversifying their revenue streams as they meet face to face with dealers, wholesalers, buyers from department stores and discount stores, mail order companies and purchasing cooperatives in the equestrian sports area. That's a really diverse group to plump up your client list. Schockemöhle Sports, Bundesverband der Deutschen Sportartikel-Industrie, Waldhausen, EKKIA, Kevin Bacon's, equimus, Pivo, Prestige Italia, Carr & Day & Martin and EQuest make up the most high-profile companies to exhibit.
A breakdown in nationalities reveals that both trade visitors and exhibitors are foreign nationals in their majority, which opens new markets easily. There's a high concentration of European Union representation. Exhibitors present the full industry spectrum – clothing, transportation and stables, equestrian sports accessories, saddles and leatherwear, care and health, and industry services.
Additional Value of Attendance
spoga horse takes a page from other trade fairs and transitions to a hybrid event by introducing its own digital platform. The spoga horse @home makes it easy for in-person participants to power up their visit by keeping up with content, contacts and product positioning. If you're unable to get on a plane to Cologne, then the platform makes it possible to participate by having your products displayed online. Plus, the content remains online until September.
A new addition to the show format is the new and improved STAGE, which is used for many of the different events populating the support programme. The STAGE is continuously recorded live and broadcast on the @home digital platform. After all the business meetings, it's time to gather and watch the exciting FASHION WALKS, where new collections of attire are debuted for the very first time. The STAGE is where the winners of the TOP INNOVATIONS competition receive their award and give their speeches.
The TOP INNOVATIONS competition highlights the work done by startups to reimagine current products and solutions available. It's all about pushing the equestrian world into the future and the competition features 30 entries, which are judged by a carefully selected jury. In the end, only five will be distinguished as the winners. But that's not all that's exciting about the programme. You can learn a whole lot about the business side of things during the Business Talk and the daily sessions on a variety of topics like the Future in Motion Panel and the eCommerce Forum.
The equestrian world is opening up towards influencers and how they can become a tool to better promote products. There's great potential for brands to reach even wider audiences. CREATOR DAYS helps you peek into the world of influencers. It's the place where you can freely network with digital creators and seek partnerships. Creators also receive training through lectures and workshops.
Past editions
spoga horse 2023
04.02.2023 - 06.02.2023
64%
of visitors were from abroad
78%
of exhibitors were from abroad
spoga horse 2022
23.07.2022 - 25.07.2022
73%
of visitors were from abroad
spoga horse 2020
06.09.2020 - 08.09.2020
Cancelled because of COVID-19
spoga horse 2020
08.02.2020 - 10.02.2020
16,000
SQ M of Exhibition Area
spoga horse 2019
02.02.2019 - 04.02.2019
16,000
SQ M of Exhibition Area
How to get to spoga horse

On Foot
Cologne Bonn Airport – not advisable
Cologne Central Station – 30 mins via Hohenzollernbrücke

By Car
Cologne Bonn Airport – 20 mins via A559 and Östliche Zubringerstraße/L124
Cologne Central Station – 10 mins via Auenweg

By Public Transport
Cologne Bonn Airport – 30 mins via S19 transport
Cologne Central Station – 10 mins via S-Bahn S6/12/9