spoga horse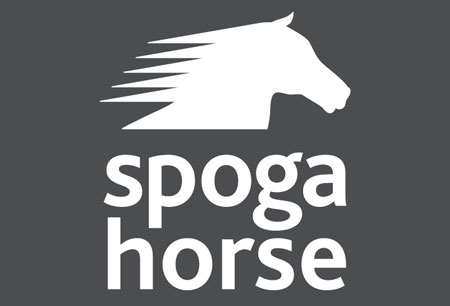 spoga horse
Germany , Köln
Covid-19 Update
Spoga Horse's 2022 edition has been postponed after extensive consultations. Spoga Horse 2022 will take place between the dates of 23.07.2022 - 25.07.2022. The event will occur as a face-to-face exhibition. The event will take place at Koelnmesse. Strict Covid-19 prevention measures will be installed at the hosting venue. The measures will include the rule that all participants wear masks. They must also present 3G documents such as negative test results before entering the host venue. Due to the implemented travel restrictions, such documents must also be presented upon arrival in Germany.
A Brief Overview of Spoga Horse
Spoga Horse is a staple international expo in Cologne, Germany, whose mission is to showcase the newest equipment and accessories for equestrian sports as well as discuss the best practices in training and taking care of horses. Not to mention, you are in the company of established names in the sector, including some of the biggest breeders and buyers. You can't miss out on the chance to reach an audience as impressive as this.
GETA ltd understands what you need in your hotel accommodation – flexible prices, links to public transportation and a strategic location. You tell us what budget you're working with, and we will secure a hotel reservation for Spoga Horse that's as close as possible to Koelnmesse. At the very least, you'll have an easy route to take with the underground or by bus to make it. That's how easy it is to organize business travel. Trust in our database of hotels in Cologne to find your perfect match.
Why Your Visit Is Worth It
Spoga Horse is an institution within equestrian circles in Europe, and this is all supported by the incredible turnout each edition enjoys. Here are some of the most crucial data to spark your interest in attending this expo:
400+ international exhibitors from 30+ countries showcased at the event;
40,000+ international trade visitors from 110+ countries made the trip;
Industry Relevance
Spoga Horse has come not too long awhile with the first edition held in 2008, but since then has managed to grow into an incredibly influential cross-border platform for the equestrian sports and riding industry. Kölnmesse in Cologne, Germany serves as host twice a year – once in spring (usually in early February) and once in autumn (in September). Both editions attract a different type of audience, which gives exhibitors diversity and more opportunities to expand their sales leads. Product categories on display include nutritional products, riding boots, riding clothes, horse breeding, horse-drawn carriages, horseshoeing, horse stables, saddles, and even dog accessories to compliment the range of products. Spoga Horse also maintains an active support program that features a Fashion Walk show, a Forum Academy and a Happy Hour party.
Who Are You Going to Meet?
Exhibitors at Spoga Horse have a good time diversifying their revenue streams as they meet face to face with dealers, wholesalers, buyers from department stores and discount stores, mail order companies and purchasing cooperatives in the equestrian sports area. That's a really diverse group to plump up your client list. A breakdown in nationalities reveals that both trade visitors and exhibitors are foreign nationals in their majority, which opens you to new markets easily. There's a high concentration of European Union representation. Exhibitors, themselves, represent the full industry spectrum – clothing, equestrian sports accessories, saddles and leatherwear, transportation and stables, care and health, and industry services.
Past editions
spoga horse 2020
06.09.2020 - 08.09.2020
Cancelled because of COVID-19
spoga horse 2020
08.02.2020 - 10.02.2020
16,000
SQ M of Exhibition Area
spoga horse 2019
02.02.2019 - 04.02.2019
16,000
SQ M of Exhibition Area
How to get to spoga horse

On Foot
Cologne Bonn Airport – not advisable
Cologne Central Station – 30 mins via Hohenzollernbrücke

By Car
Cologne Bonn Airport – 20 mins via A559 and Östliche Zubringerstraße/L124
Cologne Central Station – 10 mins via Auenweg

By Public Transport
Cologne Bonn Airport – 30 mins via S19 transport
Cologne Central Station – 10 mins via S-Bahn S6/12/9
Hotels
Venue