SPS IPC Drives Italia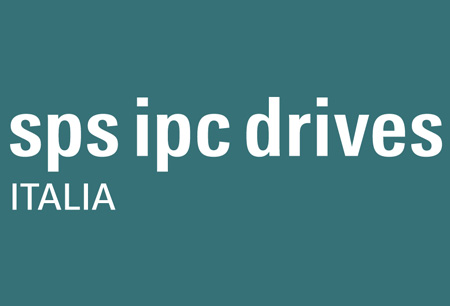 SPS IPC Drives Italia
Italy , Parma
Book Online for SPS IPC Drives Italia
Book Now
Event Update
The 2023 edition of SPS IPC Drives Italia will occur between 23.05.2023 and 25.05.2023 at the Fiera di Parma. The format of the event will be face-to-face, and the location will not feature stringent Covid-19 safety precautions. This is due to the removal of the related domestic limitations in 2022. Participants will not be asked to show 3G entry documents upon arrival in the country, due to the removal of its travel restrictions,
Introduction to the Event
SPS IPC Drives Italia brings the over 23,000 visitors interested in the industrial automation industry cutting-edge technological innovations across every automation category from robotics to manufacturing applications. The international exhibition is staged in Parma, Italy. Exhibitors are projected to exceed 600 with start-ups, research facilities and universities participating. For SPS IPC Drives Italia hotels turn to GETA ltd – your trusted advisor on the road.
Why spend all your time and energy on booking your hotel accommodation, especially when you're this close to the exhibition dates? GETA ltd provides you a speedy service at great rates, so it looks like you've been prepared since the dates for this year have been announced. You save on your travel expenses and get a room close to the action, so you can pay close attention to the SPS IPC Drives Italia program. It will not only bring you the latest in sensors, electromechanical components, peripheral devices, interfacing technology and systems integrators, but also supplies, roundtables, conferences, seminars and themed workshops to hone skills and technical knowledge.
Give yourself the business trip you deserve without breaking your budget with GETA ltd.
Past editions
SPS IPC Drives Italia 2022
24.05.2022 - 26.05.2022
SPS, IPC, DRIVES ITALIA 2020
28.09.2020 - 30.09.2020
Edition was held digital to prevent the fast spread of COVID-19.
How to get to SPS IPC Drives Italia

On Foot
Giuseppe Verdi Airport – 1hr20mins via SP9
Parma Station – 1hr20mins via SP9

By Car
Giuseppe Verdi Airport – 10 mins via SP9
Parma Station - 10 mins via SP9

By Public Transport
Giuseppe Verdi Airport – 55 mins via transport 6
Parma Station – 40 mins via transport 6
Hotels
Venue