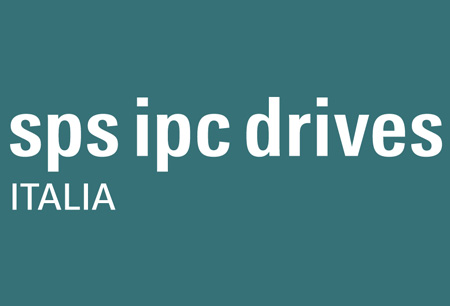 SPS IPC Drives Italia
Parma, Italy
Book Hotel Online for SPS IPC Drives Italia
Book Now
Event Update
The 2024 edition of SPS IPC Drives Italia will occur between 28.05.2024 and 30.05.2024 at the Fiera di Parma. The format of the event will be face-to-face, and the location will not feature stringent Covid-19 safety precautions. This is due to the removal of the related domestic limitations in 2022. Participants will not be asked to show 3G entry documents upon arrival in the country, due to the removal of its travel restrictions,
A Brief Overview of SPS Italia
SPS Italia presents professionals working in industrial automation the latest designs in the electric automation technology covering the entire value chain from components to integrated systems. It serves as a launch pad for groundbreaking technologies and a resource on emerging trends that will transform the industry. The international trade fair is a valuable business and networking platform held in Parma, Italy to an audience that has the interest and the budget to invest big. Come to SPS Italia to see the future of smart, digital and sustainable industry.
Thousands are set to attend SPS Italia in 2023, which means that now is the best time to book your hotel reservations. Our team is on standby to deliver a fully custom experience at a great price and in a strategic location. Have a look at our database of hotels in Parma and choose the deal that suits you best. GETA ltd works at all price points and accommodates large groups with ease. Stay in a hotel that's close to Fiere di Parma and public transport. You'll reach the exhibition centre in just a few minutes. GETA ltd makes sure you're well taken care of. In addition to accommodation for trade fairs, we provide services like rent-a-car, airport transfers and stand construction.
Why Your Visit Is Worth It
Industrial automation has always been big business and the last decade has shown that there's no limit to technological advancements. SPS Italia presents you with visibility and access to foreign markets. It's the business highlight for many companies in terms of direct orders and sales leads. In fact, a lot of exhibitors time their newest releases to coincide with the May editions. You're sure to earn back all exhibiting costs on the first day.
Have a look at last edition's attendance:
802 international exhibitors

36,522 international trade visitors
Industry Relevance
SPS Italia, founded in 2011, is an annual international trade fair for electric automation technology held at Fiere di Parma in Parma, Italy. What distinguishes this trade fair from others in this sector is its comprehensive approach to product presentation. Buyers experience the full breadth of all components as well as systems. With its focus on the intelligent, digital, and sustainable industry, SPS Italia is recognised as a reference point for the Italian manufacturing sector.
The product portfolio at SPS Italia includes the following product categories spread across six distinct areas:
Drive systems and components

Mechanical Infrastructure

Sensor technology

Control technology

IPCs

Industrial software

Interface technology and power supplies

Low voltage-switching devices

Human-machine-interface devices

Industrial communication

Additive Manufacturing technologies

Training and consulting

System integrator

Trade press

Trade associations
Apart from the many B2B and sourcing opportunities, SPS Italia also offers a dynamic programme enhanced with conferences, workshops and product demonstrations. Attendees take a bird's eye view of tomorrow's automation industry. This is best experienced at the District 4.0 zone, which is dedicated to the latest adopted technologies and digital processes that are making an impact on the industry as we speak.
Finally, the Sustainability for Industry area highlights current sustainable and innovative solutions to reduce consumption in the automation process. Each edition explores a specific list of trends and topics during its run. For the 2023 edition, there are:
Digital transition: towards a sustainable, human-centric and resilient production

Data value and predictive maintenance

Sustainability and enabling technologies

New business models

Training and skills for automation and digital technology
Who Are You Going to Meet?
SPS Italia is the place to discover the ins and outs of Italian manufacturing, but trade visitors come to see innovations and offerings from manufacturers worldwide. The trade fair is a go-to spot for European companies to promote their tools, equipment and technologies. Germany has a pavilion all to itself. Other European countries include Austria, Belgium, Finland, France, the Netherlands, San Marino, Sweden, Spain, Poland, Switzerland, and the UK. Recent years have proven that SPS Italia has caught the eye of exhibitors from all over the world – Brazil, Canada, India, Israel, Japan, South Korea, Taiwan, the USA and China.
It's no surprise to see an active professional community form around SPS Italia. Automation is a big field with lots of applications, which is why you'll connect with quality trade visitors working in automotive, building automation, paper, chemical and petrochemical, construction and rubber.
If we're looking at the functions visitors perform in their respective organisations, we see that the biggest group is made of professionals working in R&D, design and technical departments. These are the people who are invested in researching new technologies and have an advisory or partial role when it comes to purchasing decisions. You'll also network with owners, CEOs and general managers, who are in charge of purchasing. The final major group of visitors include production, maintenance, logistics and quality control workers.
BizzMine, BOSCH, 40Factory, Alleantia, CCNET, Reply Cluster, Flexcon, Infoservice, Bender, Google Cloud and Kobold are some of the companies that showcase at the trade fair.
Additional Value of Attending
SPS Italia charts out all possible futures for industrial automations at the popular District 4.0, which unfolds across halls 4, 7 and 8. It features four thematic areas relevant to the average trade visitor: Robotics & Mechatronics, Digital & Software, Additive Manufacturing and Sustainable Innovation.
The Robotics & Mechatronics section showcases technologies such as artificial intelligence and collaborative robotics that are essential for industry 4.0. Visitors survey new application scenarios, how they can redesign production paradigms and the relationship between humans and machines.
The Digital & Software area is dedicated to digital transformation, which has been a crucial theme for many companies striving to outperform the competition and achieve stable growth. Industrial software suppliers and big digital players present the most technologically advanced solutions that support digital transformation.
The Additive Manufacturing section is for the revolutionary technologies that are set to change the manufacturing industry on a massive scale. As part of the District 4.0 exhibition path, SPS Italia showcases the technological revolution of industrial 3D printing and AM solutions, including machinery, materials, software, and post-processing.
The Sustainable Innovation area focuses on smart production solutions that promote sustainability. It highlights the role of automation, digital technology and emerging technologies for sustainability and a decreasing carbon footprint. The area provides insights into how industries can improve their ecological footprint and contribute to a sustainable future.
Past editions
SPS IPC Drives Italia 2023
23.05.2023 - 25.05.2023
SPS IPC Drives Italia 2022
24.05.2022 - 26.05.2022
SPS, IPC, DRIVES ITALIA 2020
28.09.2020 - 30.09.2020
Edition was held digital to prevent the fast spread of COVID-19.
How to get to SPS IPC Drives Italia

On Foot
Giuseppe Verdi Airport – 1hr20mins via SP9
Parma Station – 1hr20mins via SP9

By Car
Giuseppe Verdi Airport – 10 mins via SP9
Parma Station - 10 mins via SP9

By Public Transport
Giuseppe Verdi Airport – 55 mins via transport 6
Parma Station – 40 mins via transport 6