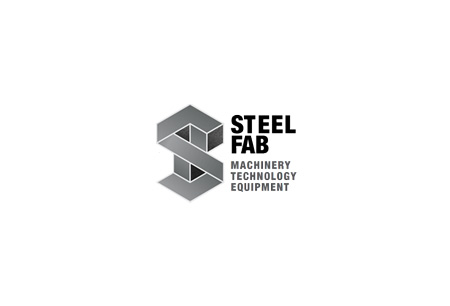 STEELFAB
Sharjah, UAE
Event Update
The 2024 edition of STEELFAB will be held as a face-to-face trade show at the UAE's Expo Center Sharjah. The live event will be hosted between the dates 08.01.2024 and 11.01.2024. To ensure the safety of attendees, the venue will have stringent Covid-19 safety measures in place. This will include attendees needing to maintain a social distance of 2 metres and to wear medical masks. Because of the travel bans currently in place at the UAE's borders, attendees must show upon arrival documents such as proof of recovery certificates.
A Brief Overview of SteelFab
SteelFab brings you all the latest trends developing in the metal working, metal manufacturing and steel fabrication industry – all neatly presented and discussed on a global platform with a massive in-built audience. The international exhibition services the entire production chain as it showcases high-quality raw materials and ends with innovative approaches to service treatment. All this and more can be discovered during the event's program in one of the Middle East's central economic hubs!
It's time to book your hotel accommodation for SteelFab. Do it efficiently and effortlessly with GETA ltd as your guide to hotels in Sharjah, UAE. We've been sending exhibitors all over the world for over a decade and know how to spot a good deal from a mile away. Whether you're trying to cut costs or want nothing but the very best, our team sends you a list with the best rates during SteelFab. Book hotels close to Expo Centre Sharjah and benefit from solid connections to public transport. It takes you minutes to reach the exhibition centre and have an easy time getting around the city.
GETA ltd offers much more than just hotel reservations. We have a big roster of bonus services to help you optimise your business trip. Choose from rent-a-cars, stand construction and airport transfers for a comprehensive experience.
Why Your Visit is Worth It
Part of the consistent success of SteelFab is the fact that aluminium is a widely used material in construction and manufacturing as part of alloys or by itself. With the rise of precision technologies and innovative processes across all industry branches, SteelFab plays an even greater role as a B2B platform and a source for inspiration.
As an exhibitor, you enjoy visibility and have a seat at the table where the biggest conversations are taking place. Have a look at the statistics to see the value in having an exhibition booth:
15,400 sq. metres of exhibition space
200 exhibitors from 33 countries
400+ brands from over 30 countries
6000+ from 65 countries
Industry Relevance
SteelFab, the largest trade show in the Middle East for the metal working, metal manufacturing, and steel fabrication industry, plays a vital role in shaping the region's industrial landscape. Since its establishment in 2001, SteelFab has become the premier platform for professionals in the steel working industry to source machinery, equipment, tools and supplies. The event, held annually at the Expo Centre Sharjah, attracts visitors from across the Middle East and North African countries, making it a truly international gathering of industry leaders. It's the perfect entry point for brands to penetrate the ever-growing MENA region, which holds incredible business opportunities.
SteelFab showcases a comprehensive range of products, including machinery, machine tools, welding equipment, pre-treatment and post-treatment supplies and ancillary equipment, all conveniently located under one roof. This centralised platform facilitates networking, knowledge sharing and business collaborations, fostering growth and innovation in the industry.
The importance of SteelFab is further strengthened by the region's emphasis on boosting industrial competitiveness. Governments and businesses in the Middle East, particularly the UAE, are investing substantial resources in emerging technologies such as robotics and automation to boost productivity and efficiency. Initiatives like the UAEprogramme, aimed at developing 1000 technological projects, and the industrial census project demonstrate the commitment to innovation, research and development, and improving local supply chains. It's exactly what the reason you need in order to attend and position yourself as a go-to supplier for the region.
SteelFab's focus areas align with the evolving needs of the manufacturing industry and cover the entire value chain. In addition to traditional segments like welding and cutting, power tools, and machine tools, the event now includes special emphasis on pipe and tube machinery, stainless steel and AI and robotics. This adaptability ensures that SteelFab remains relevant.
Who Are You Going to Meet?
The trade fair is characterised by increasing international participation from countries outside the Middle East. Exhibitors come from the UK, Germany, India, Italy, and Turkey. Names include Durma, EuroMac, Bystronic, DMG Mori, DN Solutions, HAAS, Kingsbury, Safan Darley, OMAX and SATO.
In terms of the audience, SteelFab is mostly made of domestic trade visitors (73%) followed by a strong participation from the Gulf Cooperation Council (Bahrain, Kuwait, Oman, Qatar and Saudi Arabia) at 12%. There's also representation from Asia and Europe. The trade fair is truly a global meeting point. Professionally, professionals work in:
Steel Fabrication
Welding & Cutting
Steel & Steel Products
Tools & Accessories
Packaging & Containers
Aerospace/Automobile
Machining/Job Shop
Coating/Paintings
MEP (Mechanical, Electrical & Plumbing)
Oil & Gas
Construction
Ship Building
Machinery
Blasting
SteelFab consistently demonstrates the ability to draw new visitors. In fact, the most recent edition saw an impressive 45% of new visitors, indicating true interest in the event as well as its potential to grow and develop.
The rate of visitor satisfaction remains quite high as over 80% of attendees expressed an intention to return to SteelFab the following year. One of the key features that enhances the networking potential of SteelFab is its Hosted-Buyers Program. This program provides exclusive networking opportunities for top industry professionals, enabling them to connect with key decision makers, suppliers and potential business partners. With over 100 hosted buyers participating, of which 80% are international and 20% are local, the program creates a truly global platform for meaningful interactions and collaborations.
The Outlook for 2024
SteelFab 2024, the upcoming edition of the event, promises to be the most comprehensive yet. As it enters its 19th edition, you can expect an assortment of all the cutting-edge innovations across robotics, lasers, AI and metal-cutting machinery. The co-location of SteelFab 2024 with the live edition of the Fasteners World Middle East expo presents a unique opportunity for participants to engage in high-level business networking and establish key connections with major players in the MENA region.
The event will feature an enticing exhibition and conference program, including guided tours, interactive presentations, product pavilions, live demonstrations, product premieres, and expert-led lectures. The 2024 edition is set to deliver an immersive and informative experience for all attendees.
Past editions
STEELFAB 2023
09.01.2023 - 12.01.2023
30+
Exhibited brand countries
45%
of the visitors were newcomers
80+%
of the visitors intend to visit the next edition
80%
of exhibitors will intend to visit the next edition
80%
of the hosted buyers were from abroad
STEELFAB 2022
10.01.2022 - 13.01.2022
30
Countries displaying brands
STEELFAB 2021
07.06.2021 - 10.06.2021
Cancelled because of COVID-19
STEELFAB 2020
13.01.2020 - 16.01.2020
26,000
SQ M of Exhibition Area
STEELFAB 2019
14.01.2019 - 17.01.2019
11,000
SQ M of Exhibition Area
How to get to STEELFAB

On Foot
Sharja International Airport – not advisable
Al Wahda Street City Centre – 45 mins via Al Taawun St

By Car
Sharja International Airport – 22 mins via E88 and E11/S113
Al Wahda Street City Centre – 10 mins via Al Wahda St/E11/S113

By Public Transport
Sharja International Airport – not advisable
Al Wahda Street City Centre – 1hr20mins via 9G-Jubail Bus Terminal To Al Nahda Terminal