steinexpo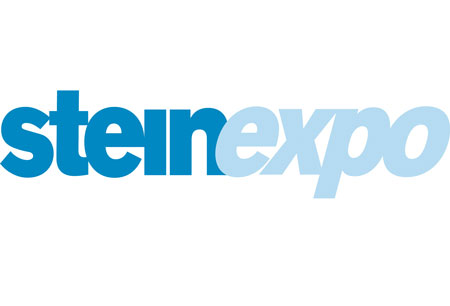 steinexpo
Germany , Homberg
We have received new updates surrounding steinexpo. The 2021 edition will not be taking place in late August. Instead, the international trade show is going to be rescheduled for two years ahead from August 23rd until August 26th, 2023. Geoplan GmbH have explained that there's too many unknown factors at the moment that make it impossible to host a physical event during the COVID-19 pandemic at the moment.
steinexpo will not be held digitally and organisers are adamant that the best course of action is to wait. The upcoming edition will bring all the demos you love while complying with government regulations. All the latest coronavirus protective measures will be put in place at the basalt quarry.
A Brief Overview of steinexpo
The construction industry gathers yet again in Homberg, Germany, to celebrate innovations and the newest developments in building and construction at steinexpo. The breadth of subjects is vast the international exhibition ranging from exciting advacnements in urban equipment to what's new in architecture practices and concepts. Expect presentations and demonstrations of building materials and construction machinery along with an involved matchmaking service, where supply meets with demand.
GETA ltd can help you find professional accommodation near the expo grounds in a matter of just hours and we deliver you the best deals on the market. It's our mission to make business travel as affordable as possible and accommodate budgets of all sizes. Thanks to a decade in the industry, we have a good network of properties in Homberg at every price point, so book yourself a hotel for steinexpo that works to your advantage in every sense of the word.
Why Your Visit Is Worth It
The reason why steinexpo has been a force in the construction sector in Europe for so long is its commitment to showcasing technical innovation out in the field. You'll witness the entire value chain of machinery out in the demo arena, showing off what they're capable of. The numbers also prove this works:
290+ international exhibitors showcased at the event;
53,000+ international trade visitors made the trip;
180,000 square metres of exhibition space used;
30-meter-high passenger elevators;
A spectacular outdoor expo area.
Industry Relevance
steinexpo ran for the first time in 1990 in Homberg and editions are spaced out at three-year intervals. What makes this exhibition different compared to others in the field is the concept to be fully practice-oriented. Rather than static product exhibition, the entire space is turned into a demo area that's unrivaled. It's why steinexpo is located at the largest basalt quarry in Europe (called the "Hochberg") and brings in the full assortment of machinery together. The product range offers professional visitors and members of the general public a look into the latest models of hydraulic shears, machinery for ready-mix concrete manufacturing, heavy duty trucks SKW, drilling rigs, dumpers, asphalt manufacturing machinery, wheel loaders and so much more. It's enough of a change in atmosphere to alter the dynamic between exhibitors and visitors and result in better sales.
Who Are You Going to Meet?
You can expect the heavy hitters to come and exhibit at steinexpo – construction machinery manufacturers, suppliers of processing technology, and additional equipment suppliers and service providers who are leaders in their fields. Even though the exhibition is open to both professionals and the general public, roughly 93% of all visitors are involved in the industry and have interest in making purchases as well as informing themselves on the latest practices. These visitors are at positions in technical management, business management, middle management at construction material companies, and lastly authorities and administrations. In terms of nationality, most come from old EU states, followed by new EU states and CEE states.
Past editions
steinexpo 2021
14.04.2021 - 17.04.2021
Cancelled because of Covid-19
steinexpo 2020
26.08.2020 - 29.08.2020
Cancelled because of COVID 19
STEINEXPO 2017
30.08.2017 - 02.09.2017
How to get to steinexpo

On Foot
Frankfurt Airport – not advisable
Frankfurt (Main) Hauptbahnhof – not advisable

By Car
Frankfurt Airport – 1hr5mins via A5
Frankfurt (Main) Hauptbahnhof – 1hr10mins via A5

By Public Transport
Frankfurt Airport – not available
Frankfurt (Main) Hauptbahnhof – not available