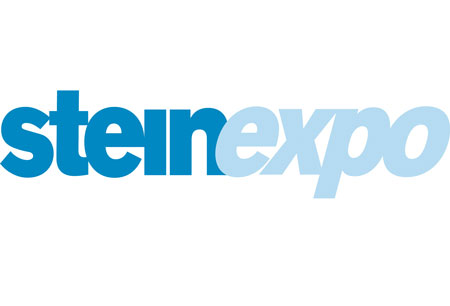 steinexpo
Homberg, Germany
Book Hotel Online for steinexpo
Book Now
Event Update
We have received new updates surrounding steinexpo. The international trade show is going to be hosted from September 2nd until September 5th, 2026. Steinexpo will be held in a live format. All the latest coronavirus protective measures will not be put in place at the MHI in the Nieder-Ofleiden. This is due to the removal of the country's pandemic-related limitations.
A Brief Overview of steinexpo
The construction industry gathers yet again in Homberg, Germany, to celebrate innovations and the newest developments in building and construction at steinexpo. The breadth of subjects is vast the international exhibition ranging from exciting advancements in urban equipment to what's new in architecture practices and concepts. Expect presentations and demonstrations of building materials and construction machinery along with an involved matchmaking service, where supply meets with demand.
GETA ltd has over a decade of experience with accommodation for trade shows. Come to us for affordable prices and an excellent location. Thousands have come to us to plan their business trips all over the world. You're in capable hands whether you're travelling in a large group or not. Find out the top hotel rates in Homberg that fit your budget. We guarantee you'll be close to the quarry and exhibition grounds to get the most out of your visit. Once you have a hotel reservation for steinexpo, it's time to think about logistics. GETA ltd is here to build your stand or provide you with rent-a-car options.
Why Your Visit Is Worth It
The reason why steinexpo has been a force in the construction sector in Europe for so long is its commitment to showcasing technical innovation out in the field. You'll witness the entire value chain of machinery out in the demo arena, showing off what they're capable of. This attracts only serious, qualified buyers, who have one major goal – make new purchases. As a result, you're able to position your products perfectly and make terrific earnings.
The previous edition was well received and brought a sizeable crowd. Here are the highlights:
290+ international exhibitors showcased at the event;

53,000+ international trade visitors made the trip;

180,000 square metres of exhibition space used;

30-meter-high passenger elevators;

A spectacular outdoor expo area.
Industry Relevance
steinexpo ran for the first time in 1990 in Homberg and editions are spaced out at three-year intervals. What makes this exhibition different compared to others in the field is the concept to be fully practice-oriented. Rather than a static product exhibition, the entire space is turned into a demo area that's unrivaled. It's why steinexpo is located at the largest basalt quarry in Europe (called the "Hochberg") and brings in the full assortment of machinery together.
The product range offers professional visitors and members of the general public a look into the latest models of hydraulic shears, machinery for ready-mix concrete manufacturing, heavy duty trucks SKW, drilling rigs, dumpers, asphalt manufacturing machinery, wheel loaders and so much more. It's enough of a change in atmosphere to alter the dynamic between exhibitors and visitors and result in better sales.
The trade show has a very unique feel every single edition since the basalt quarry is in active use and the terrain shifts every single edition. Exhibitors and organisers need to adapt to new terrain every single time. What this means is that machinery and equipment operate in unique conditions. The exhibition area is massive and fully equipped from top to bottom to create a professional fairground.
Visitors are well cared for when it comes to navigating the exhibition space. There's a regular internal exhibition shuttle that runs throughout the day and connects individual areas. Plus, there are 30-metre-high passenger lifts to solve issues regarding vertical travel. As a result, visiting all exhibition areas is simple and easy, guaranteeing a lot of foot traffic to all exhibitors.
Who Are You Going to Meet?
You can expect the heavy hitters to come and exhibit at steinexpo – construction machinery manufacturers, suppliers of processing technology, and additional equipment suppliers and service providers who are leaders in their fields. Even though the exhibition is open to both professionals and the general public, roughly 93% of all visitors are involved in the industry and have interest in making purchases as well as informing themselves on the latest practices. These visitors are at positions in technical management, business management, middle management at construction material companies, and lastly authorities and administrations. In terms of nationality, most come from old EU states, followed by new EU states and CEE states.
Additional Value of Attending
Exhibitors have a lot of options when it comes to visibility and how they want to present. There are four presentation options to choose from. Exhibitors who don't have large machinery in their portfolio might find the classic indoor environment to be the best fit, and can sign up for a pavilion. Organisers provide enough space to showcase what you need to and not be too crowded. You're still close to the outdoor action and the strategic positioning allows a steady stream of foot traffic.
If you don't want indoor exhibition space, but also don't want to participate in the live demo areas, you can rent stationary exhibition area. This way you can have people visit your machines and plants without having to figure out how to fit them in the indoor exhibition area. There's another advantage to this – customers have a chance to properly review the features of your products and equipment.
The bread and butter of steinexpo remains the outdoor demonstration area, which is all action all of the time. The outdoor area is divided into two – General Demo and Demonstration. The General Demo area is for showcasing how much load large equipment can handle. It's the designated space for transport machinery and material handlers. The demonstrations programme runs every day of the trade fair and provides potential buyers with accurate information on performance. You have no better way to promote your machinery and find buyers.
The Demonstration area is a little different. You can still showcase your equipment in action with all it can do, but you do it in your own specific stand area. You don't have to deal with a general schedule and you're able to highlight the performance of your equipment at all times. It's the best way to keep fresh eyes on your machinery at all times.
Past editions
steinexpo 2023
23.08.2023 - 26.08.2023
15%
increase in visitor attendance compared to 2017
25%
of exhibitors were from abroad
steinexpo 2021
14.04.2021 - 17.04.2021
Cancelled because of Covid-19
steinexpo 2020
26.08.2020 - 29.08.2020
Cancelled because of COVID 19
STEINEXPO 2017
30.08.2017 - 02.09.2017
How to get to steinexpo

On Foot
Frankfurt Airport – not advisable
Frankfurt (Main) Hauptbahnhof – not advisable

By Car
Frankfurt Airport – 1hr5mins via A5
Frankfurt (Main) Hauptbahnhof – 1hr10mins via A5

By Public Transport
Frankfurt Airport – not available
Frankfurt (Main) Hauptbahnhof – not available